Emma has gone from not caring what she wears, to having a definite opinion… she is now my little fashionista. She even does turns in front of her mirror when she tries on clothes so she can catch a glimpse from every angle. So when The Children's Place agreed to a review, I was thrilled… for Emma. I have always loved their clothing. They take the trendy styles and make them less provocative and more appropriate for our little fashion loving children.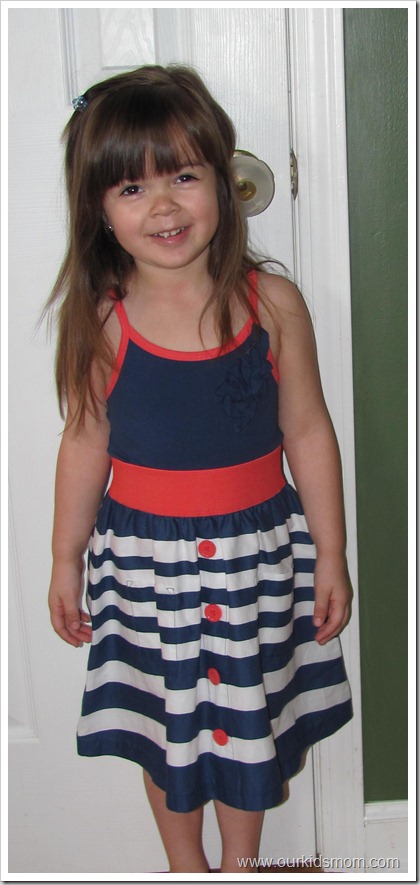 Here is the first thing she tried on… and she loved it. I almost couldn't get her to take it off to try on the next outfit! It's hard to see, but there is a ruffled flower on the upper left side of the dress, the waistband makes it nice and fitted and the skirt is full enough to make her happy when she twirls. She has worn this dress several times now and always gets compliments on it.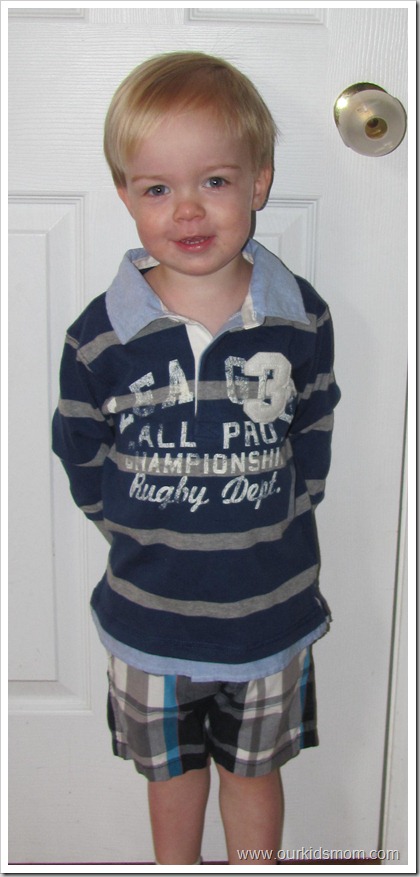 We decided to let Emma twirl a while and tried on Ethan's clothes. I was a bit hesitant when I first saw the outfit. To be honest, I never would have picked this out. I usually don't "do" collars for the kids and plaid is something I don't purchase because it's not versatile enough (I purchase mix and match items). I am sold on this, though. Ethan was so freaking cute I had to squeeze him. We have washed this several times and the collar has not rolled on me, which is why I usually don't buy shirts with collars (aka… I don't iron clothes).
On to Emma's second outfit. The Children's Place sent her a pair of patchwork jeans, a cotton t-shirt and a jean jacket. Again, I will admit I probably never would have purchased a jean jacket for Emma, but as soon as it was on her I fell in love. I am quickly learning to let her try things on before I judge them!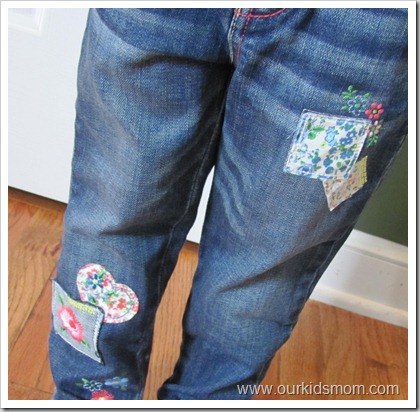 The jeans were straight leg… we usually purchase flare jeans. The whiskers and the patches paired with the cut made these too cute to pass up. Emma made a few passes by me, turned and looked at her backside in the mirror and grinned from ear to ear. The detail was adorable.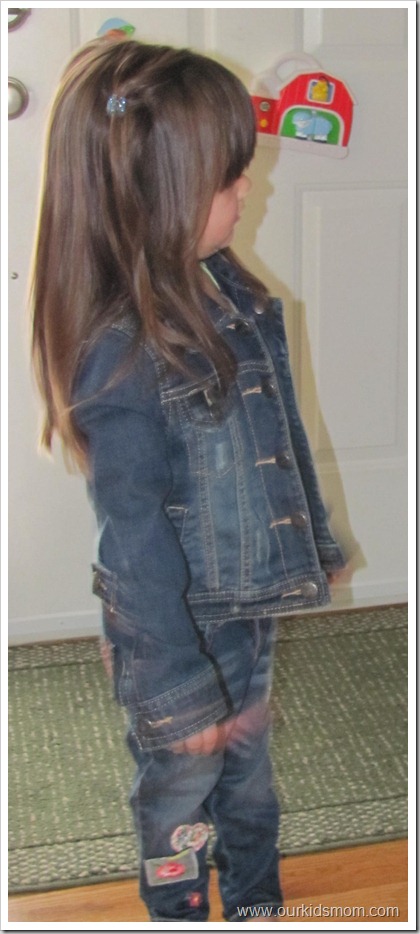 I'm pretty sure Emma agreed, too. She is checking herself out in the mirror in the photo above.
Connect with The Children's Place:
I received product for the purposes of review only. I was not compensated for this post. All opinions are 100% my own.