Mauritius is a tropical paradise perfect for families looking for a fun and relaxing getaway. This island nation has something for everyone, from its crystal clear waters, stunning beaches, and unique wildlife. With the help of Exoticca, a premier travel agency specializing in exotic destinations, we'll explore the best family-friendly activities in Mauritius, so you can plan the perfect trip for your loved ones.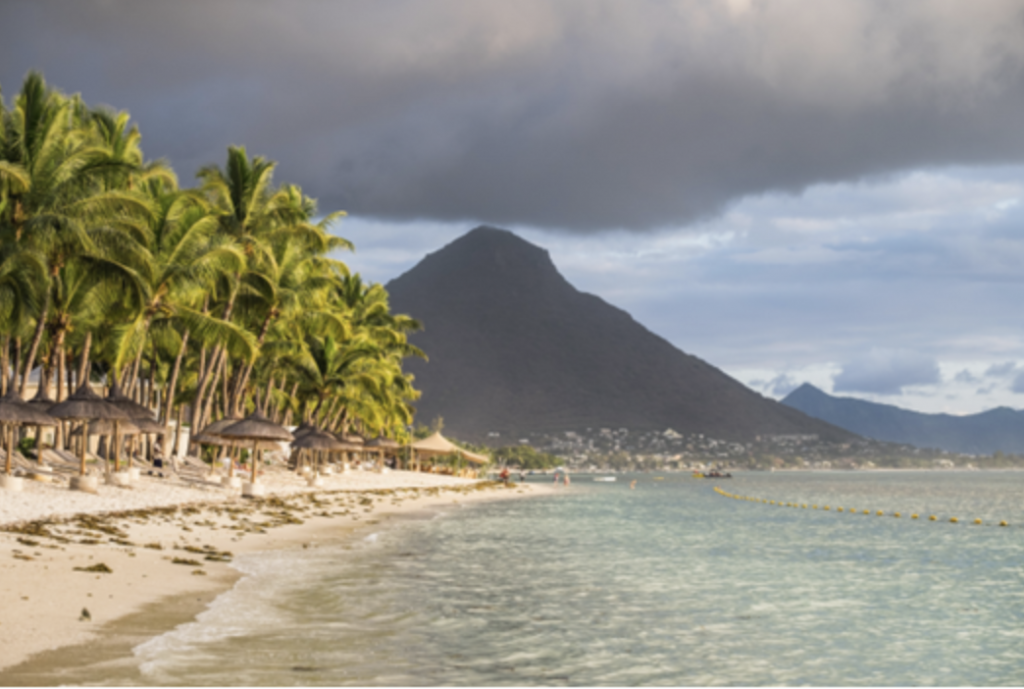 Beach Activities 
When it comes to family-friendly activities in Mauritius, the beach is the perfect place to start. The island has an abundance of stunning beaches, each with its unique charm and character. The warm turquoise waters and soft sandy beaches are perfect for swimming, sunbathing, and various water sports. Plus, with Exoticca's "All-Inclusive Getaway to the Island of Eden" package, you can fully immerse yourself in the island's culture and natural beauty for 7 Days and 5 Nights. You'll have loads of free time to spend as you wish or opt for a Mauritius guided tour to ensure you make the most of your stay while enjoying a stress-free vacation. 
One of the best family-friendly beaches in Mauritius is Flic-en-Flac Beach, spread along the western coast. Its beautiful and extensive beachfront, bordered by casuarina trees, provide ample space for sunbathing and strolling. The beach also offers a variety of adventurous activities like snorkeling, paddleboarding, windsurfing, sea kayaking, and glass-bottom boat tours. Additionally, Flic-en-Flac is equipped with various facilities such as restrooms, showers, rentals for parasols and sun loungers, bars, cafes, dive centers, and picnic spots, making it an ideal spot for families to spend a day out. 
Another great beach for families is La Cuvette Beach. Located on the northern coast of Mauritius, it is a hidden gem ideal for those seeking a tranquil escape from the busy Grand Baie. Despite its small size, the beach offers visitors a serene experience with clear turquoise waters and soft golden sand. It's perfect for swimming and snorkeling, and safe for children to play in the calm waters. Those looking for adventure can go kayaking, paddleboarding, catamaran riding, or jet skiing. Amenities like public restrooms, outdoor showers, and snack vendors are also available. 
Wildlife Activities 
Unique wildlife can also be found in Mauritius, and there are many opportunities for families to learn about and interact with these fascinating animals. The island is home to several nature reserves and animal sanctuaries where you can see some of the world's most endangered species. 
One of Mauritius's most popular wildlife activities is visiting the Casela World of Adventures. Located just a short drive from Anelia Beach Resort And Spa, the lovely accommodation included in Exoticca's "All-Inc. Getaway to the Island of Eden" package, this nature park is on the west coast of the island and is home to a diverse array of animals, including lions, tigers, zebras, and giraffes. You can take a safari tour of the reserve, where you can see the animals up close and discover their habitats and behaviors. 
Another great wildlife activity in Mauritius is visiting the Vallée des Couleurs Nature Park. Many different kinds of animals and birds make their home there in the southern part of the island. This nature park is also known for its stunning natural scenery, which includes waterfalls, forests, and valleys. You can take a walk or ride a quad bike, buggy, or jeep through the park's trails and admire the beautiful surroundings, or you can take a zipline tour and experience the park from above. 
Adventure Activities 
If your family loves adventure, then Mauritius has plenty of activities to keep you busy. The island is known for its wide range of adventure sports and activities, including hiking, ziplining, and rock climbing. 
One of the best adventure activities in Mauritius is ziplining. You can take a zipline tour of the island and experience the breathtaking scenery from above. This type of tour usually takes you through the lush forests and valleys of the island, giving you a unique perspective on the island's natural beauty. Along with Casela World of Adventures and Vallée des Couleurs Nature Park, Domaine de Chazal Ecotourism Park, in the south of the island, offers incredible zipline activities. It also features several trails of varying lengths, grounds for various sports, and canyoning. 
Another fantastic adventure activity in Mauritius is hiking. Black River Gorges National Park is only one of numerous island parks with trails suitable for families. Located south of the island, it hosts an abundance of flora and fauna and features a network of paths visitors can explore to discover stunning natural scenery, including waterfalls and gorges. However, note that the way to the waterfall is rocky and might be challenging for small kids. 
One popular hiking spot is Le Pouce Mountain. Known for its distinct shape, it offers stunning views of the surrounding landscapes and the ocean. The trail is relatively easy and is suitable for families with children.  
For those who prefer a leisurely stroll rather than a challenging hike, the Pamplemousses Botanical Garden, also known as SSR Botanic Garden, is a perfect option. This 37-hectare garden is located in the north of Mauritius and is home to a wide variety of plant species, including the famous giant water lilies, and offers a relaxing atmosphere for visitors to enjoy a peaceful walk. 
Cultural Activities 
Mauritius has a rich cultural heritage, and there are plenty of family-friendly activities that allow you to learn more about its history and traditions. The island has a unique blend of Indian, African, and European cultures, reflected in its cuisine, music, and festivals. 
One of the best cultural activities in Mauritius is visiting the Aapravasi Ghat. This UNESCO World Heritage site is in Port Louis, the capital city, and is a testament to the island's history as a hub of immigration. The site is home to the remains of the immigration depot and housing of the first immigrant laborers who arrived in Mauritius in the 19th century and is a poignant reminder of the island's past. 
Another great cultural activity in Mauritius is visiting the colorful markets in cities and towns across the island. They are a great place to experience the local culture and buy souvenirs, clothing, and handicrafts. One of the best places to sample authentic Mauritian fare like dholl puri, samosas, and gateaux piments is at the Central Market in Port Louis. 
Pro Tips for a Memorable Mauritius Family Vacation 
Embarking on a family adventure to Mauritius is an exciting and unforgettable experience, but the planning process can be overwhelming. Don't worry; we've got you covered! Here are some insider tips to ensure your journey is nothing short of incredible, without any hiccups along the way. 
Pack for the weather: Mauritius is a tropical island with a warm and humid climate. Pack some lightweight, breathable clothing, sunscreen, and insect repellent. 
Plan ahead: Research the activities and attractions you want to visit and book them in advance to avoid disappointment. Popular attractions like Casela World of Adventures and Vallée des Couleurs Nature Park can get busy during peak season, so booking ahead is best. 
Stay in a family-friendly resort: Mauritius has plenty of family-friendly resorts that offer a range of amenities and activities for children. Look for one that has a kids' club, babysitting services, and family-friendly dining options. 
Try the local cuisine: Mauritius has a unique and delicious cuisine that blends Indian, African, and European flavors. Don't be afraid to try local dishes like curry, rougaille, and gateaux piments. 
Respect the local culture: Mauritius is a melting pot of different cultures and religions, and respecting the local customs and traditions is vital. Be mindful of dress codes when visiting temples and mosques, and avoid public displays of affection. 
Following these tips ensures that your family trip to Mauritius is a memorable and enjoyable experience for everyone. 
An Experience for the Entire Family 
Mauritius is a fantastic destination for families looking for a fun and relaxing getaway. There is something for everyone on this stunning island, from relaxing on La Cuvette Beach and ziplining through the beautiful woods of Black River Gorges National Park to exploring the local wildlife at Casela World of Adventures and cultural attractions in Aapravasi Ghat. Need I say more? Just jet out to this tropical paradise and explore its wonders for an experience your entire family won't soon forget.