We're so reliant on technology nowadays that when we're faced with a location that has no power supply – it feels as though we're back in the stone ages.
Whether you're going camping or you find yourself in a room that's limited on electrical power supply, a portable power station can be extremely helpful to have available. What are the benefits of using a portable power station? Is it really a necessity that you need?
In this guide, we'll explore what portable power stations are and how to choose the best one for your needs. We'll explore the benefits that come with using a portable power station and how to help you stay connected when traveling.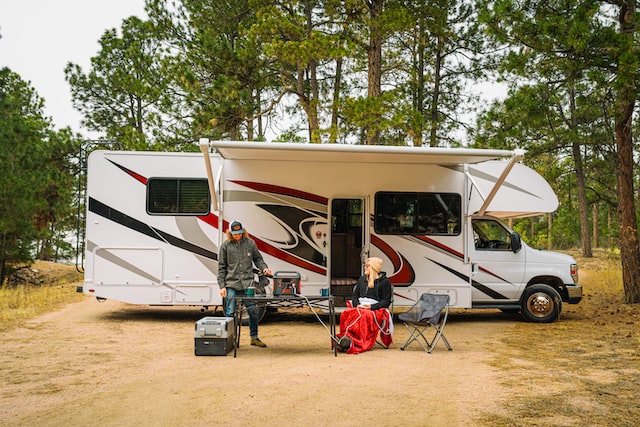 What is a portable power station?
A portable power station is very much what it says on the tin. They're a power source that's handy for use in home emergencies where power may have suddenly gone out, or for use while on the road traveling.
They come with different power outputs depending on your demands for the power station itself. As a rechargeable battery-powered generator, they're equipped with AC outlets, USB ports, and DC ports to help power all kinds of electrical appliances.
They're a great option in comparison to gas-powered generators too. If you've been looking to try out a portable power station, then it's certainly a great idea to try it out.
Choosing the best portable power station for you
How do you choose a portable power station that's best for you and your needs? Well firstly, you want to consider how much power you'll need to help power all of your electrical devices. Some portable power stations provide a lot more power than others, so it's worth shopping around to find the best option. Here are a few tips on what to look for:
Consider the portability of the power station
When it comes to the portability of the power station, some will be as light as a feather, whereas others might not be as kind in weight.
Look at how portable the power station is so that you know exactly what type of power station you can afford to carry from one place to the other. Even if you're taking it in the car, the weight of the power station can weigh down the vehicle!
How many outlets does it provide for electrical devices?
When you're picking a portable power station, it's important to consider the number of electrical outlets that it provides. Are you getting enough for the number of electrical devices it'll need to power?
The average household is likely to have a considerable number of electrical devices that you'll want to cover with this portable power station. Some may be more important than others so as long as the essentials are covered, that's the main thing.
The cost
Every portable power station comes at a different price point. These depend on the brand and business the power station is coming from, as well as the amount of power being supplied.
Some may have extra features that ramp up the cost, so it's worth considering what you're able to afford when it comes to the budget available.
To choose the best portable power station for your needs, it's important to consider all of the necessities above and anything else that could influence your decision. 
The benefits of portable power stations
When choosing the best portable power station for your needs, you'll want to consider the benefits they bring. Every portable power station can bring similar benefits, with the odd one providing an additional perk. 
Safer and quieter than gas-powered alternatives
As a portable power station that's powered by electricity, they're a much better alternative than using a gas-powered option. With gas-powered stations, you've got a lot more risk of them causing problems and they're a lot more dangerous. 
When it comes to having a charging station around your children, an electric one is a much preferable choice. Not only that but it's quieter than gas-power operated ones.
Charges everything on one system
A major benefit that comes with portable power stations is that they help to charge everything on one system. With that in mind, you don't need to carry around multiple power packs in order to keep everything charged up. With just one system, it saves on space when traveling, which is very much needed.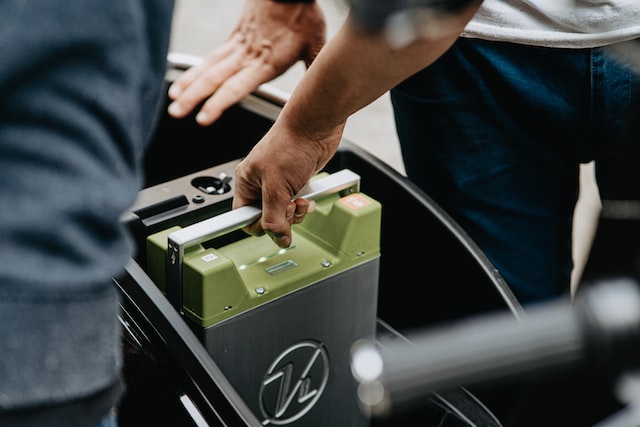 Rechargeable means it's long-lasting
A rechargeable portable station is ideal for those who are looking for a long-lasting option that will provide endless supplies of electricity to their devices. It's easy enough to charge up ahead of time and it'll last for years and years, so long as you're taking good care of it.
When it comes to saving money and the hassle of having to repurchase power packs for all of your electric devices, you could just get this one portable power station instead.
Save money on electric
Looking to save some money on your travels? Getting a portable power station is going to save you a considerable amount of money. Why? Well with you being able to recharge the portable station anywhere, you could be utilizing the electricity in other places, rather than just your home.
Top tips for staying connected when traveling
To help stay connected while traveling, we've put together a few top tips that will help you beyond just making use of a portable power station. 
Let your family and friends know where you're going.

Pay for data when you're outside the country.

Be careful of WIFI hotspots and public WIFI.

Make sure your mobile phone is charged fully every day.

Be sure to check in on social media regularly.
Staying connected while on your travels is going to help keep your loved ones informed of what you're up to.
There are many benefits that a portable power station can bring to your traveling experience. Use these tips to make the most out of your travel experience this year and beyond with ample power supply in your car trunk space.