If you haven't heard yet, I am going to NEW YORK, CITY this coming weekend for the red carpet screening of Marvel's The Avengers at the Tribeca Film Festival. I know, right? O.M.G.! To get us a little more excited, Marvel decided to send us all a set of cookie cutters and a fun character spatula.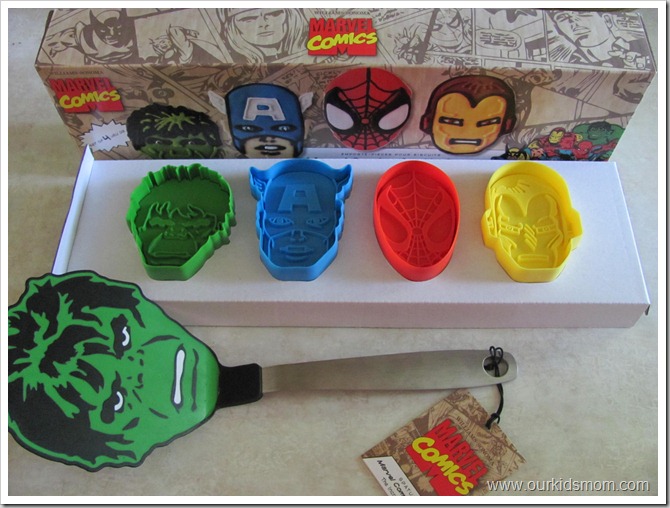 I know I'm going to be asked, so I'll tell you now. Williams Sonoma. Yep, that's where you can find a set.
I am going to be painfully honest here and just say it. I am not a great sugar cookie baker. I know this is going to shatter my Susie Homemaker image my husband likes to portray (and tease me about) to his friends, but I generally just stick to Amish sugar cookies that I scoop and bake.
I had to give it a shot, though, so the kids and I picked what we hoped was a good recipe and went to work. The hardest part for them was the waiting… 2 hours in the fridge is extreme torture to a 3 and 5 year old wanting to bake and eat cookies.
I wish I had taken pictures of the process, but we were just enjoying ourselves too much. It was so sad it was funny. In the end we got some puffy cookies with very light impressions of the super heroes on them. I did sprinkle them with sugar before baking because I knew frosting them would be a fright in my house. They were fun and yummy though!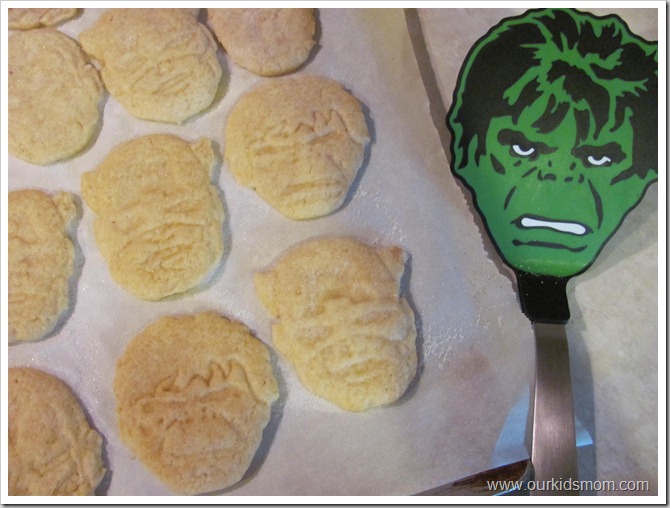 But then I got to thinking. These cookie cutters are beyond fun… how else could I put them to work in the kitchen? So where do you go when you need some inspiration? P I N T E R E S T of course!
I found these fun shortcakes…
How about some fun fondant cupcake toppers?
How about some pancakes?
Then I stumbled on a cake pan set… oh my heavens! (yes, Williams Sonoma again)
Everyone knows when you start searching for one thing on Pinterest, you can get sidetracked so easily.
I l o v e d this idea with Play-Doh.
Then I found them. The cookies that should have been mine. Bravo Kristy Smith… fantastic job decorating!
Somewhere along the line I lost my creativity bug/spark. Some of these ideas look fairly simple and fun… I think I smell pancakes on the horizon!
Connect with Marvel's The Avengers:
You can follow the Twitter hashtag #TheAvengersEvent for current chatter!
*Disney/Marvel sent the kitchen supplies as part of their blogging event. I will receive an all expenses paid trip to New York City to attend this special blogger event. Any thoughts and opinions expressed in this post are entirely my own.*