Sample received. All opinions are my own.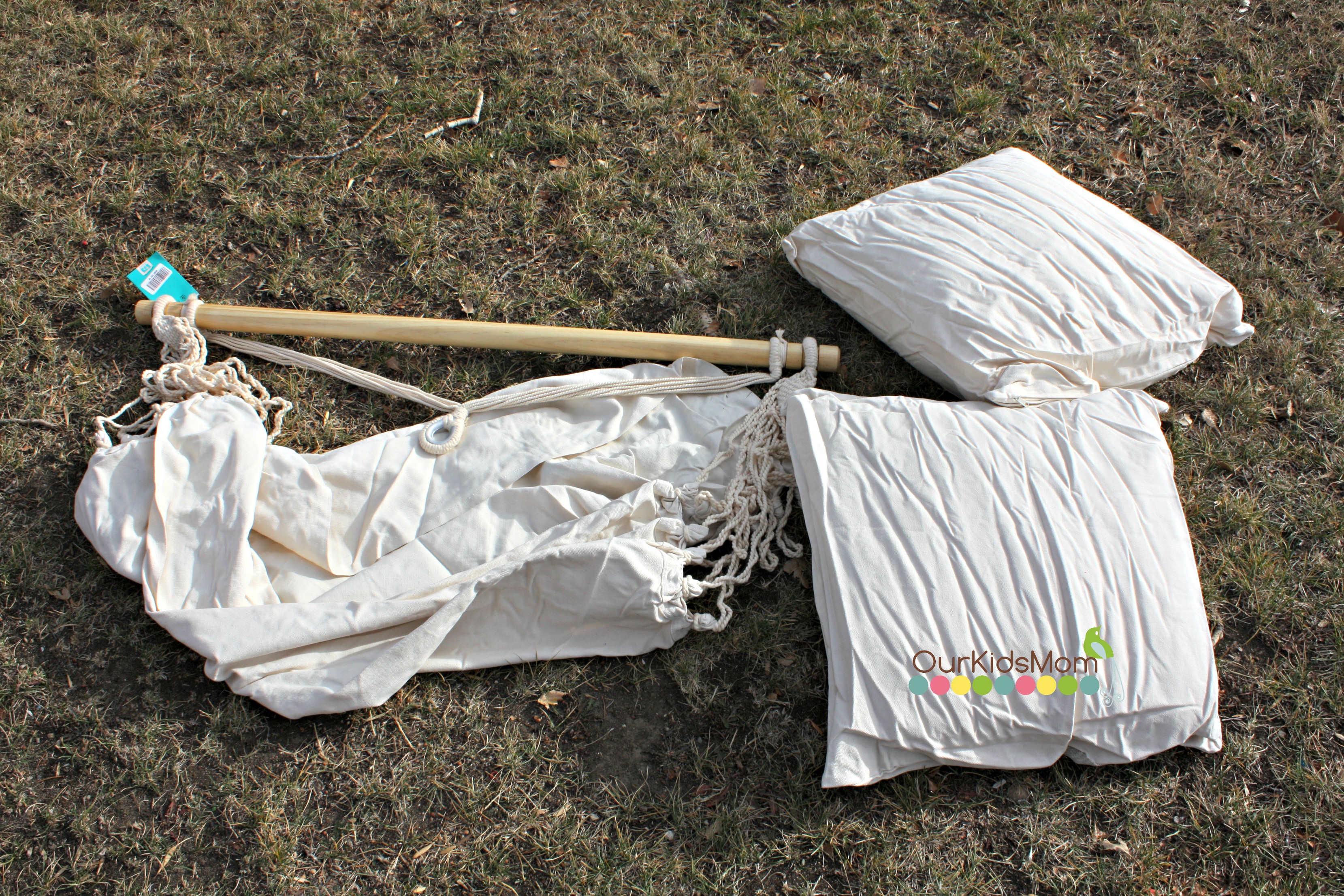 Who doesn't like relaxing outside on a gorgeous day? One of my favorite things to do is relax in a hammock. I was so excited to find out Hammacher Schlemmer was sending me The Authentic Hammock Chair to try. What could be more relaxing then curling up in a hammock chair on a nice warm day watching your kids playing and reading a good book?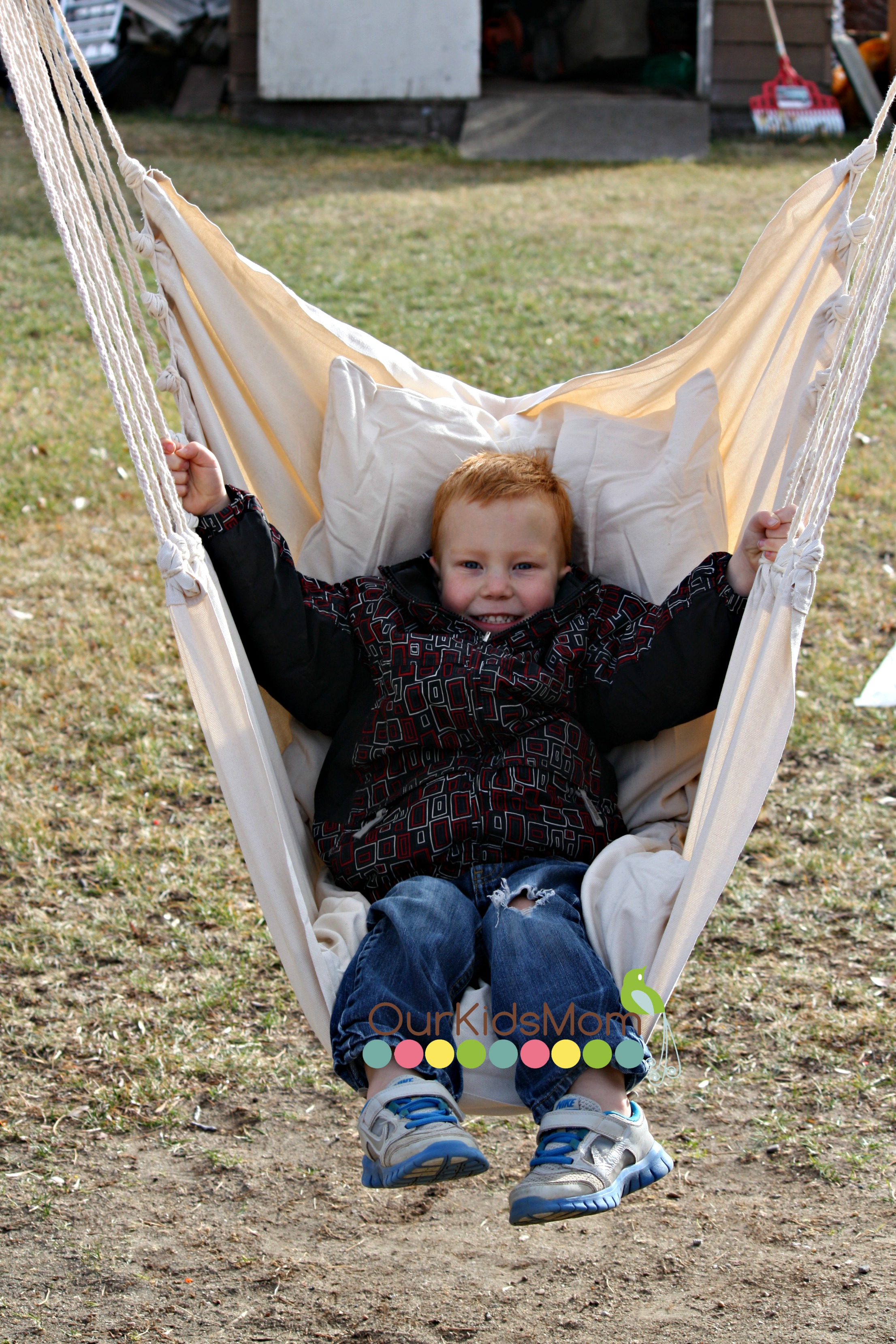 When I received the chair it had been a cold week and snow was coming in the near future, but we had to put it up anyways. My son was dying to try it out, but had to wait for it to be set up. Taking it out of the box it included the frame and two pillows. It actually didn't take much time to set as we already had a wrap and clap up in the tree from one of the kids swings, so we used that. The moment it was done and good to go Mason was up and in it.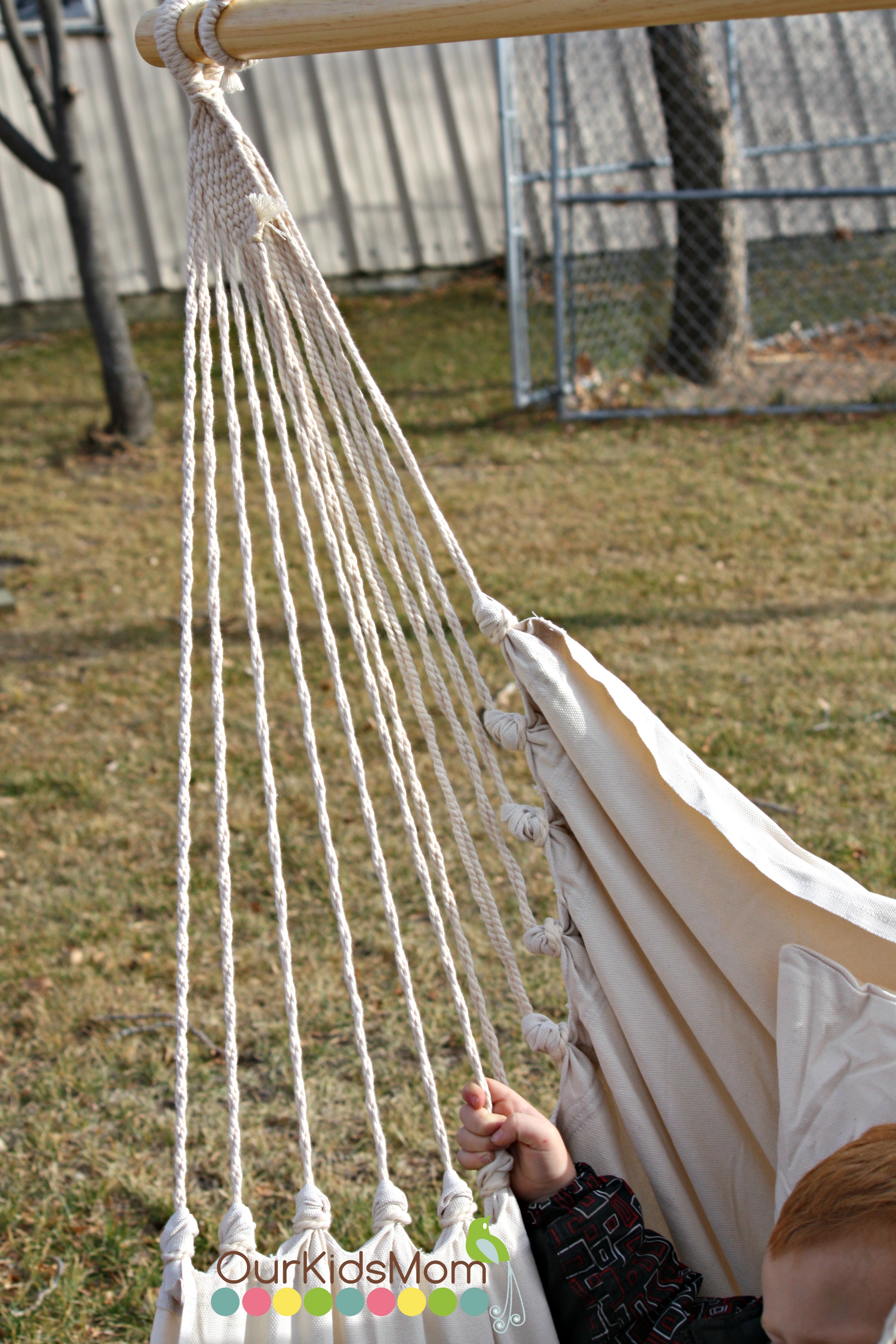 Sitting in it is just like sitting in a big comfy chair, but better as it kind of hugs you. The chair design is great to look at and fits into pretty much any décor you have. It comes in 2 colors; Natural and Blue. The chair has a big weight limit of 300lbs, so you can enjoy this chair with your child.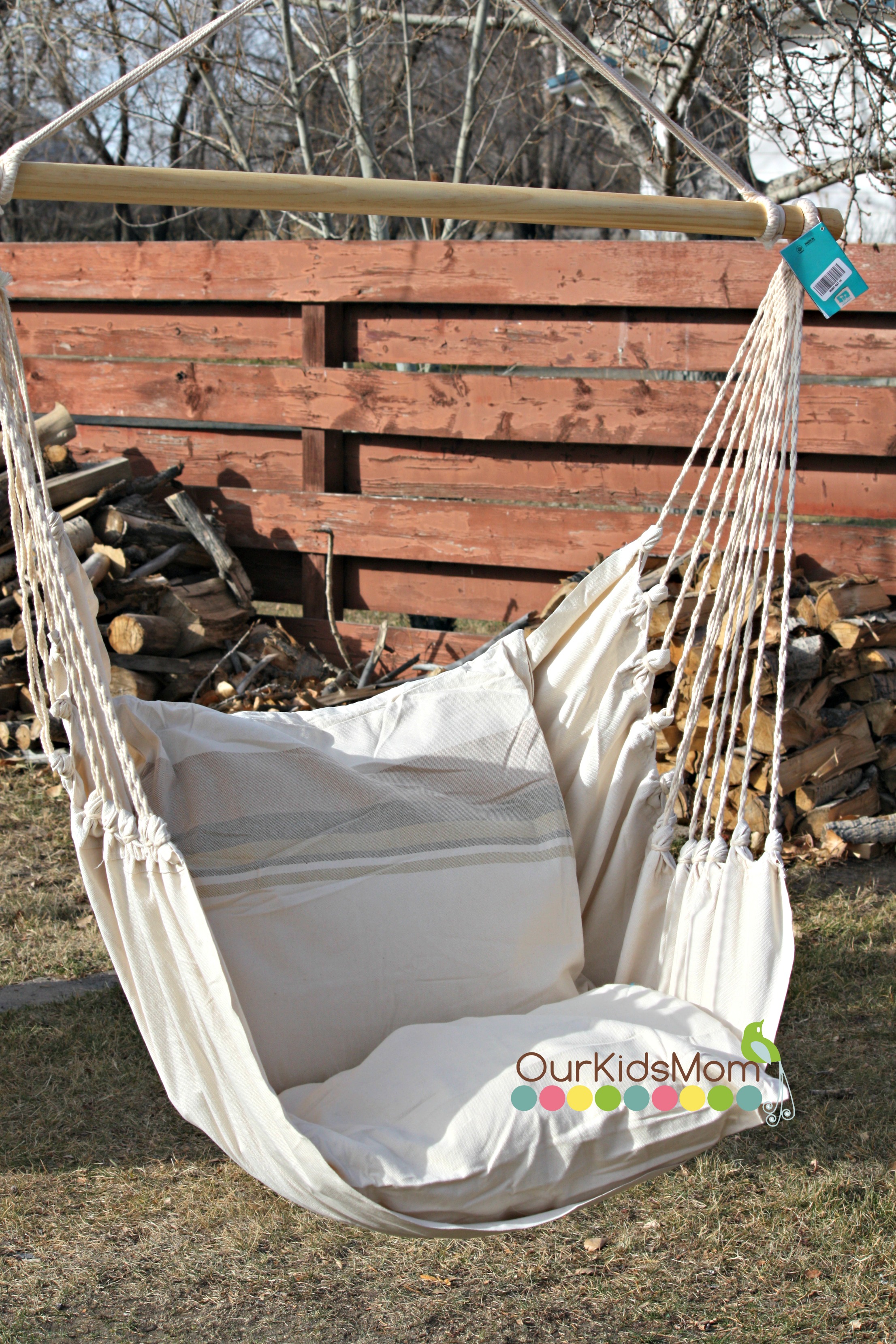 I foresee some long hours literally hanging out in the chair this summer. Even on the chilly day I'm sure if I would have left Mason he would have fallen asleep in it. I think it would be fun to have one in the playroom for the kids to hang out in while the weather is cold outside to read in. Head over to www.hammacher.com and pick one up for some well deserved relaxation.