As many of your know, my life/house is in shambles right now as we are getting our foundation repaired. Yesterday was a long (and loud) day of drilling, cutting and piering which has left my household in a mess.
Here are a few pictures of the process…
Cutting the first hole… there are two in the garage and five in the lower living room.
The first hole proved that we were doing the right thing. There is an almost ten inch void under our slab.
The wires got pulled out of the drill and the boys (yes… I swear they are younger than my Kaytlin) didn't know how to repair it. My husband has a little electrical knowledge… so he helped fix it and get the show back on the road.
Installing the first pier…. They were surprised they were able to get thirty feet of steel tubing in before reaching the right resistance.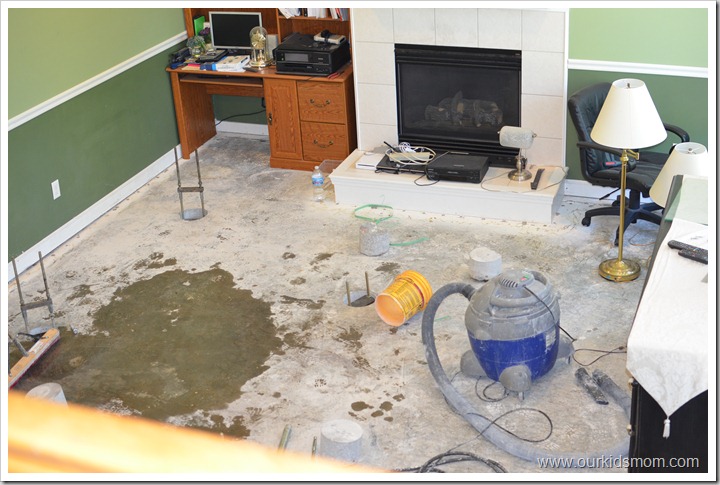 Which leaves my living room looking like this today. The piers are inserted and we are waiting for them to all be ready then they will lift our floor (it has sunk two inches) and then mud jack. Sounds like another very loud and messy day ahead. I'm sure if I were to try to write anything it would be a jumbled mess. I promise I'll be back in the next few days.
Wish Me Luck… I need it.