Team USA Screens FINDING NEMO 3D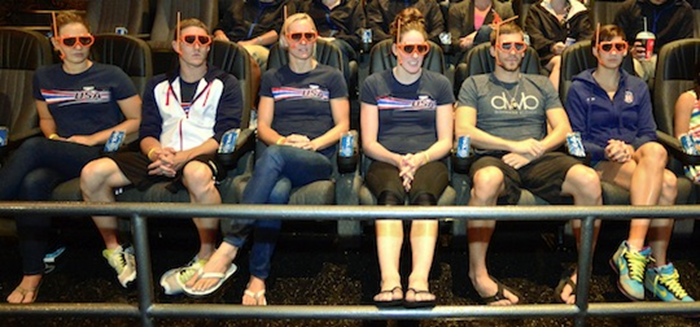 Dory, Marlin and a school of fishy friends joined Team USA to create splash-tacular PSA encouraging swimmers everywhere to "Just Keep Swimming!"
Disney•Pixar's "Finding Nemo" dives back into theaters and homes this year in breathtaking Digital 3D™. The must-"sea," must-own Oscar®- winning underwater adventure – featuring the unforgettable Marlin, his forgetful friend Dory and the lovable young Nemo – returns to the big screen in a spectacular 3D theatrical release beginning September 14,2012, and then swims into living rooms for the first time ever in high-definition Blu-ray, Blu-ray 3D, and Digital platforms on December 4, 2012.