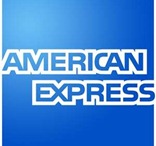 Growing up, my parents never had the talk with me. Noooo, not that talk… the talk about safe spending, saving money in an emergency fund, budgeting and not going into debt. The only financial instruction I remember from high school was how to balance a checkbook in accounting. Looking back, it would have been incredibly helpful if someone had mentioned that buying stuff on credit knowing you don't have the money (just because you want it and can't wait to save for it) is bad. Interest rates on high debt credit cards make it near impossible to pay off your balance.
More than half of parents (57%) with kids in high school and college give schools a below average or failing grades in teaching kids responsible spending, with more than one-third (35%) giving a straight out F. This is compared to 37% of parents who give schools an A or B for teaching safe sex, according to a recent American Express Survey.
Since our battle with debt has been won, we have been trying to lead by example for our children. Kaytlin is now in college and has learned some valuable money lessons while still living at home. She does have a debit card and has learned to only spend what she has.
 American Express wants to help parents have the talk and teach your teenagers valuable money lessons with safe spending tips.
Featured Articles:
Practice Safe spend Tips & Advice
Smart Cookies: Five Best Money Resolutions We Ever Made
Smart Cookies Holiday Shopping & Spending Tips
Smart Cookies: Starting a Get Out of Debt Plan
Jean Chatzky: Tips for Your College Student
Jean Chatzky: Tips for Your High-Schooler
Jean Chatzky: Tips for Your Middle-Schooler
 Kaytlin hasn't acquired a credit card (yet). But when she does, I have confidence that between us leading by example and a little help from American Express' safe spending tips she will begin to build her credit with knowledge and confidence that she will be responsible and not overspend.
 
I wrote this review while participating in a campaign by Mom Central Consulting on behalf of American Express and received a promotional item to thank me for taking the time to participate."