Disclosure: This post brought to you by CVS Pharmacy.
Not everyone likes changes. I get that. I loved being able to grab my prescriptions at Target Pharmacy while I was doing my weekly shopping trip. When I saw the CVS signs I was worried I was going to have to do a ton of new patient paperwork. Well I am glad to report, I didn't have to do a darn thing. There was no impact to my experience. The only thing that did change, was now I am able to use all the awesome extras that CVS offers.
All CVS locations now have access to my prescriptions and patient records. That means I can visit any CVS pharmacy and pick up what I used to grab at Target Pharmacy. With over 9,600 CVS Pharmacy locations, including the 1,600 locations inside Target stores- grabbing prescriptions is easier than ever.
The Target Pharmacy Rewards program ended, but now I can use ExtraCare Pharmacy & Health Rewards. That means I get ExtraBucks (which are pretty much free money) and ExtraSavings (which come in the form of coupons I'll actually se). ExtraCare members can save and earn rewards on nearly everything they buy – from household goods and beauty products, to gifts for family and friends, as well as health products and prescriptions.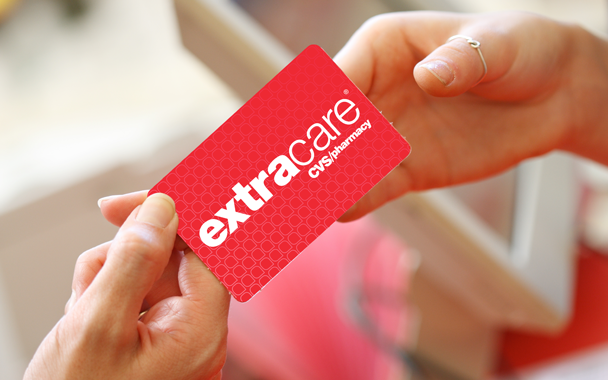 Simply scan you card at the ExtraCare Coupon Center before you shop to receive exclusive offers, a summary of coupons and available ExtraBucks Rewards.
Additional Benefits Include:
myWeekly Ad, a personalized digital circular where customers can see all of their ExtraCare deals in one place, create a shopping list and view weekly deals organized just for them.
The ExtraCare Beauty Club, which offers $5 in ExtraBucks Rewards for every $50 in beauty purchases. Members also receive special offers, expert beauty advice and $3 ExtraBucks Rewards on their birthday.
The opt-in ExtraCare Pharmacy & Health Rewards program, where participants earn $5 ExtraBucks Rewards for every 10 prescriptions filled. They can also earn rewards for the other things they do to stay healthy, like getting immunizations or choosing email refill reminders.
Opt-in access to rewards and savings at CVS.com, through our free CVS Pharmacy smartphone and iPad apps and by email.
Redeem ExtraSavings and ExtraBucks Rewards digitally and avoid printed coupons by sending quarterly ExtraBucks Rewards and coupons delivered via email or on CVS.com straight to ExtraCare cards.
Embrace the change. Change is good this time!