A Tale of Swarming Bees | #Beekeeping #Honeybees #Bees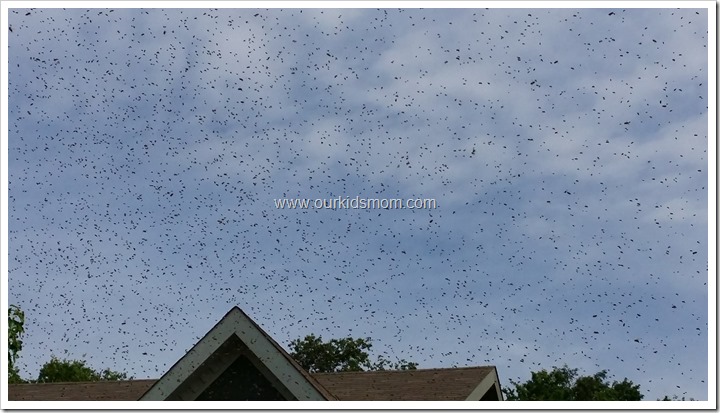 I have seen the result of a bee swarm before, but I had never had the pleasure of actually witnessing the swarm itself.
About three weeks ago my daughter and I were headed home after an early morning dance practice. As we drove up the hill Emma gasped, "What the heck is that?!".
At first I thought it was a cloud of mosquitos or something, but then we got closer.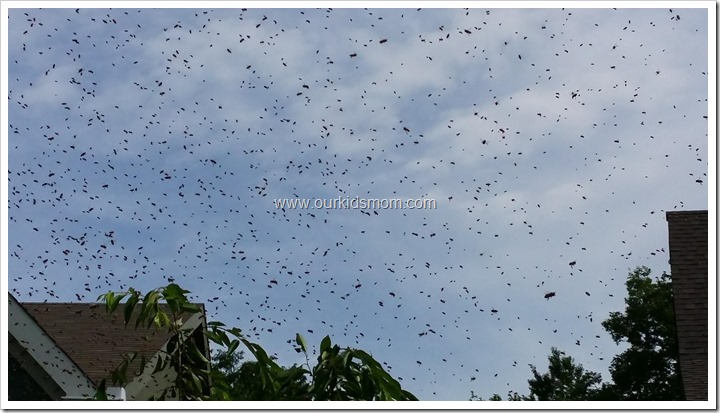 I walked to the center of the cal-de-sac and I could hear the gentle hum of their wings.
My heart jumped as I immediately thought of our girls in our backyard.
My husband went to check our hive and happily reported our girls were still busy at work.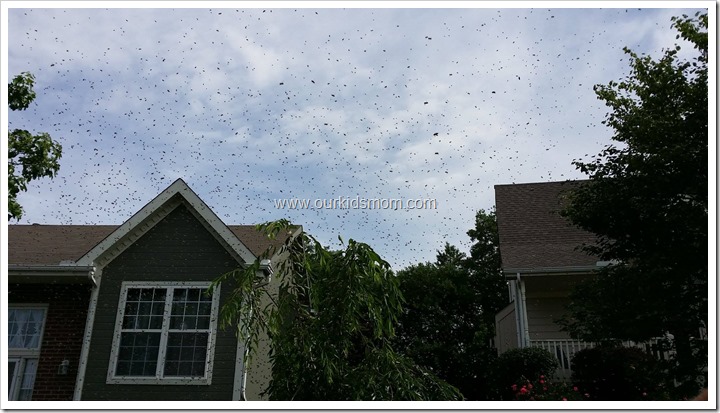 With that worry about the way we watched in awe as the honey bees did what honey bees do.
Fairly soon this group of ladies headed across the street.
We were hoping they would decide to clump on a lower branch of a nearby tree so that we could capture them.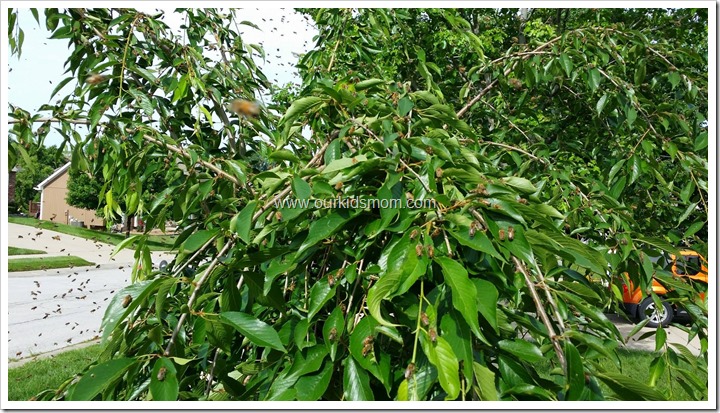 As they started to collect on this tree we were hopeful.
If they chose to hang from a branch we could snip it and allow it to drop into a box… therefore capturing most of them and the queen.
If you capture the workers and not the queen, your colony would not be able to sustain as their life span is too short and the queen is the only bee that lays female eggs (yep… the girls do all the work and the boys are grown to propagate the species).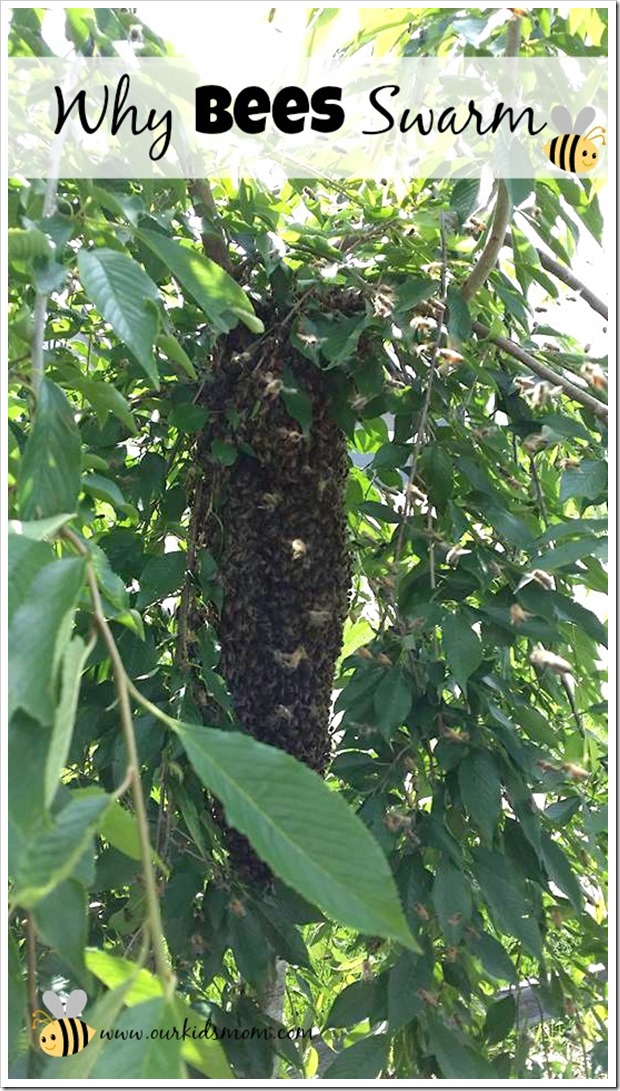 Our heart sank as we noticed they were collecting around the tree trunk.
That makes it nearly impossible to know if you have captured the queen or not if we were to attempt a capture. She could be anywhere!
As they collected around the trunk we weighed our options and decided to try to lure them into a new hive my husband had recently assembled.
We made it smell good with lemongrass oil and put a few pieces of comb in it to make it smell like home.
We were excited because several of the bees flew in to check it out. We were hopeful they would accept our invitation but had decided that we weren't going to go to extreme measures to try to capture them.
WHY did the bees swarm?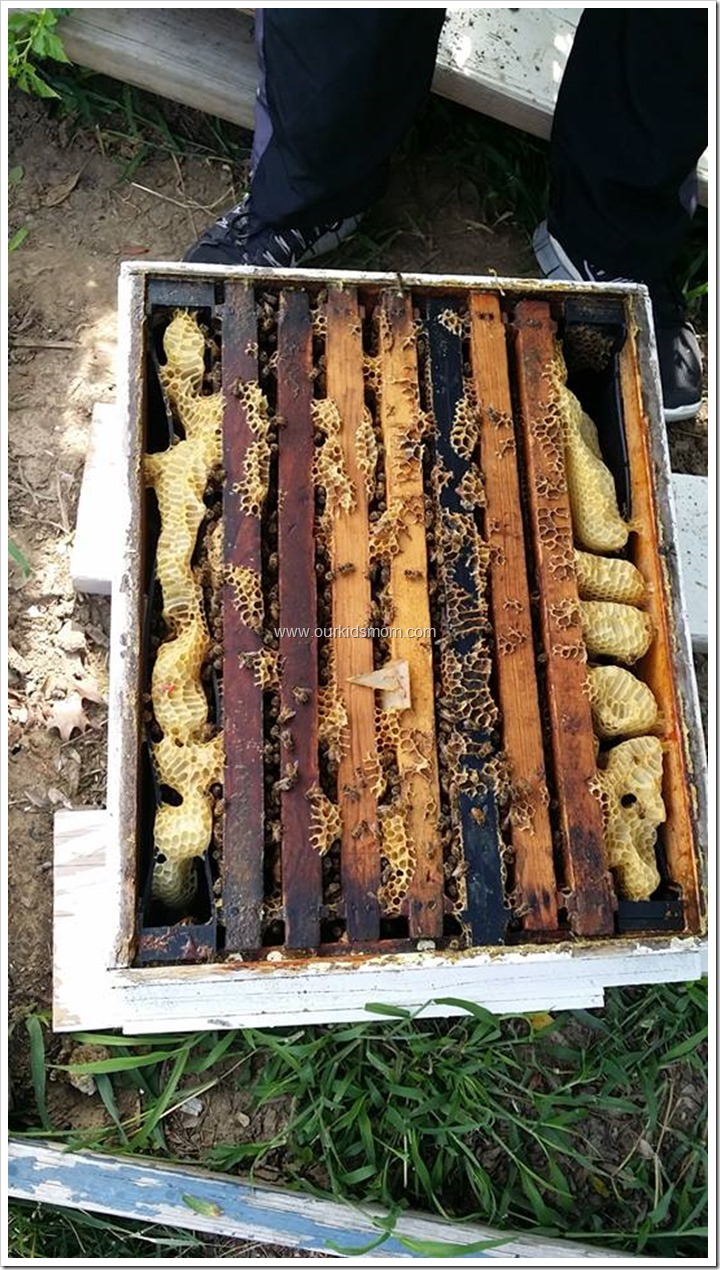 Bees need room. Room to breed and room to store pollen and honey.
This particular colony was purchased by our neighbor as an already established hive.
She was led to believe it was a fairly new group so she did not feel overly rushed to get into the box and work in it.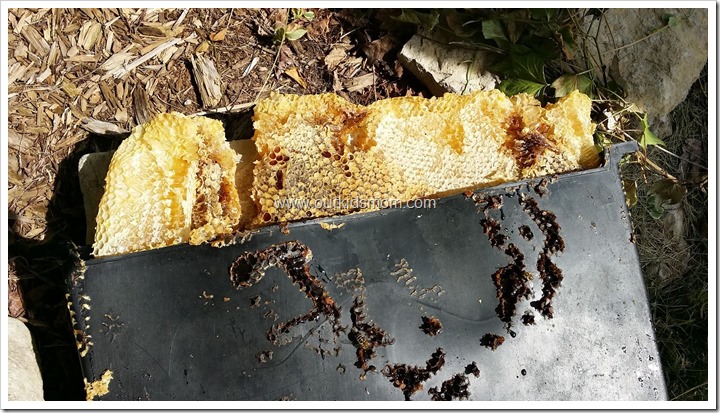 Just last week we helped her go through her hive. What we found was a box that was busting at the seams with comb and honey.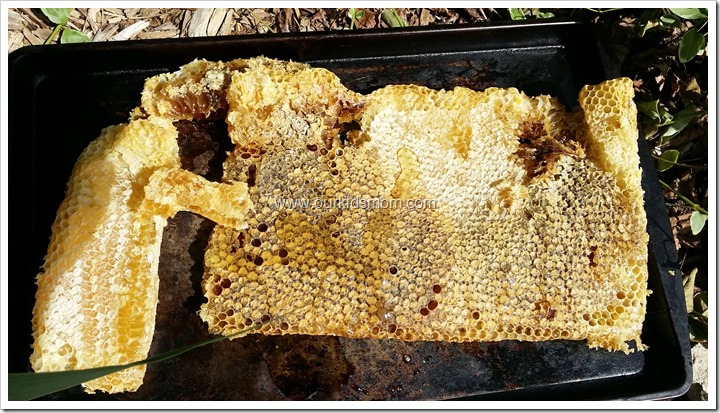 The bees had run out of room quickly and even built comb and stored honey in the "feeders". These are wells that a beekeeper can put sugar water in to feed the bees while they focus on establish a new hive.
Working on building comb and storing honey and pollen takes a lot of hard work. Without existing honey stores to feed on this can be taxing on the bees.
Above is comb retrieved from one of the feeder wells.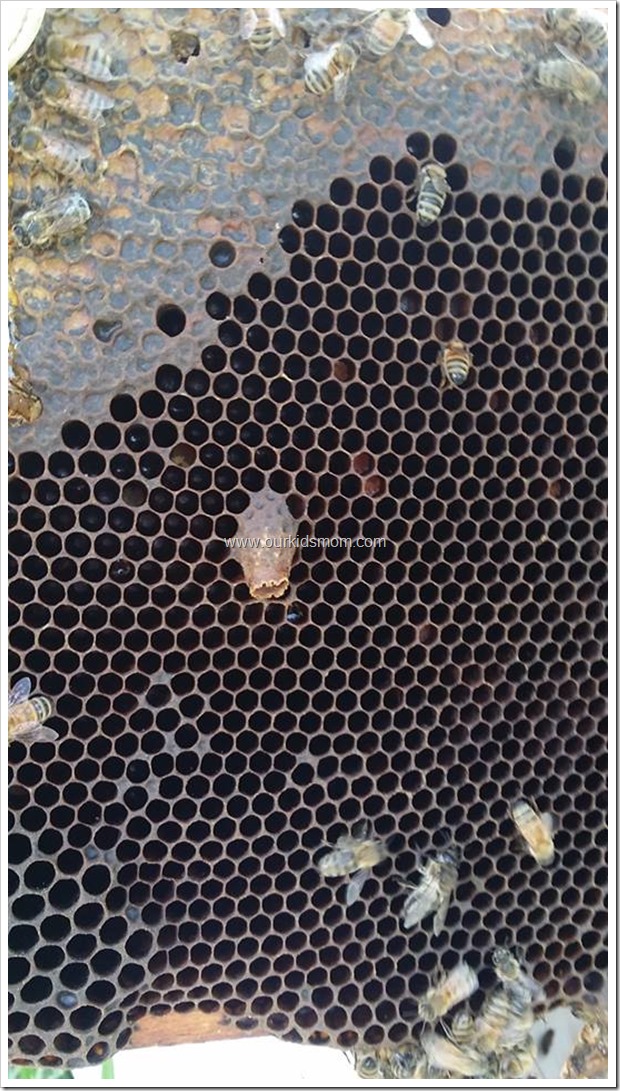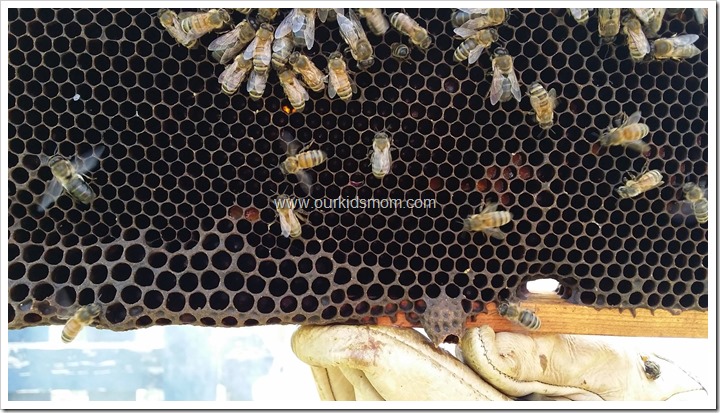 The bees that stayed behind began to convert existing brood (baby) cells into queen cells.
You can see the upside down bell shaped cells with an opening at the bottom in the photos above. Those are queen cells that have hatched.
Only one queen will survive and only one queen is needed for the colony. This is the only circumstance a queen bee uses her stinger.
Fun Fact about queen bees:
Did you know a queen bee's stinger is not barbed like the other bees? So stinging the other queens will not kill her and she can do so multiple times.
So in the end we concluded that the hive was overpopulated and over cramped so they decided to divide.
The video below are clips of our day with the swarm.
Enjoy!