Take The Family To The Snowy Mountains!
Planning a family vacation can get confusing if you're not sure about where to go. Most of the time families take vacationing as an activity where you get to lounge on the beach and laze around doing nothing. However, it doesn't have to be that way…
The whole vacation can be a fun and exciting experience where you take your family to the top vacation spots in the mountains and enjoy skiing/snow activities. It's the perfect way to enjoy the winter and bond together by doing things that the whole family can get involved in. Here are a few family activities to do in the snowy mountains…
#1: Downhill Skiing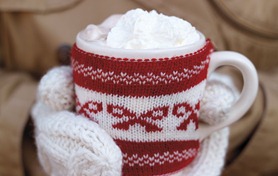 While there are many different winter activities out there that you can do in the mountains, downhill skiing does stand out from the rest. It's one of the most popular winter sports out there that you and your family will love indulging in.
The good thing about downhill skiing is that it's an outdoor activity that is real fun and at the same time isn't very physically demanding. It's a great way to get exercise while you're having a good time. Even though it may look a bit challenging, with the right instructions you can get it right.
#2: Snowboarding
If you or your kids are into traditional skateboarding, then snowboarding is an activity that your family shouldn't miss out on when out on the snowy mountains. It's an activity that is mostly catered towards the adventurous type.
Of course, it's not activity that is for everyone but for some it is one of the most exciting winter activities out there. If you're good at snowboarding, you can teach your kids while you are out there on the mountains. This way the whole family can have fun while bonding with each other.
#3: Ice Skating
Of all the winter activities out there, ice skating is one of the most popular ones. Right from children to adults, many families enjoy trying their hand at ice skating and learning the ropes as they do.
If you look around you'll find that many families have been taking part in this winter sport for generations. The good thing is, you don't have to be a professional to enjoy ice skating. You can be a beginner and still have lots of safe, family fun.
#4: Sledding
Every child loves the idea of going out sledding with his/her friends. It's definitely one of those activities that children really enjoy. When you are out on the mountains vacationing, as a parent you can take part in sledding with your kids and create some timeless memories together.
Even though sledding can be a lot of fun, it can also be dangerous if you're not careful. When hills get coated with snow, they look very inviting and look perfect for sledding. But know that not all hills are safe. So choose a hill that is not too steep and avoid ones that end near ponds, fences, trees, etc.
Regardless of how long or short your vacation is going to be, planning one at the mountains where the whole family can enjoy the snow and related activities is definitely worth it.
This is a guest post by R. Wilcox