Take a Me Moment With Yoplait Oui
This post brought to you by Yoplait Oui. All opinions are my own.
Life as a stay at home mom to four was hectic enough, then I started teaching fitness classes.
As much as I love both jobs, this leaves me with very little time to take a moment for myself.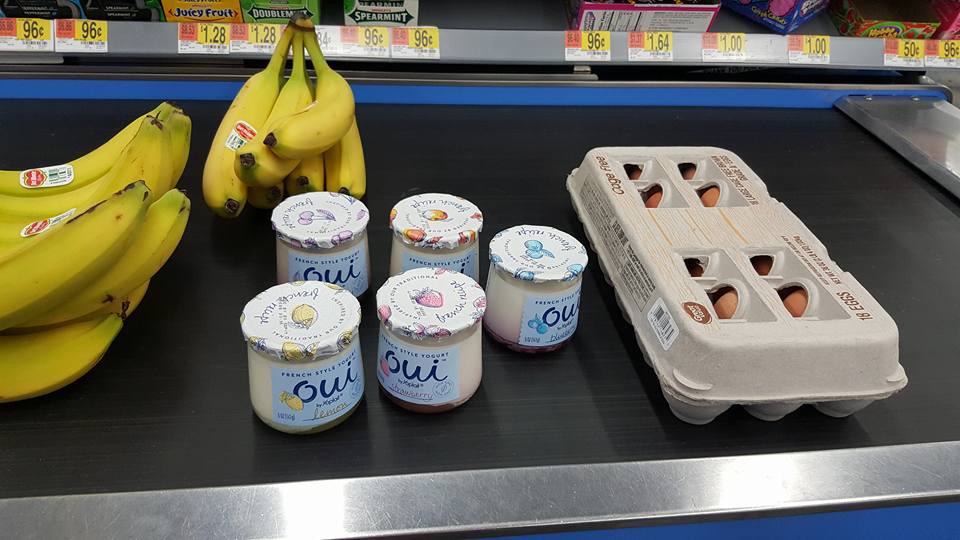 While at Walmart I decided to grab a few containers of Oui by Yoplait. I've heard great things about it, and I wanted to treat myself.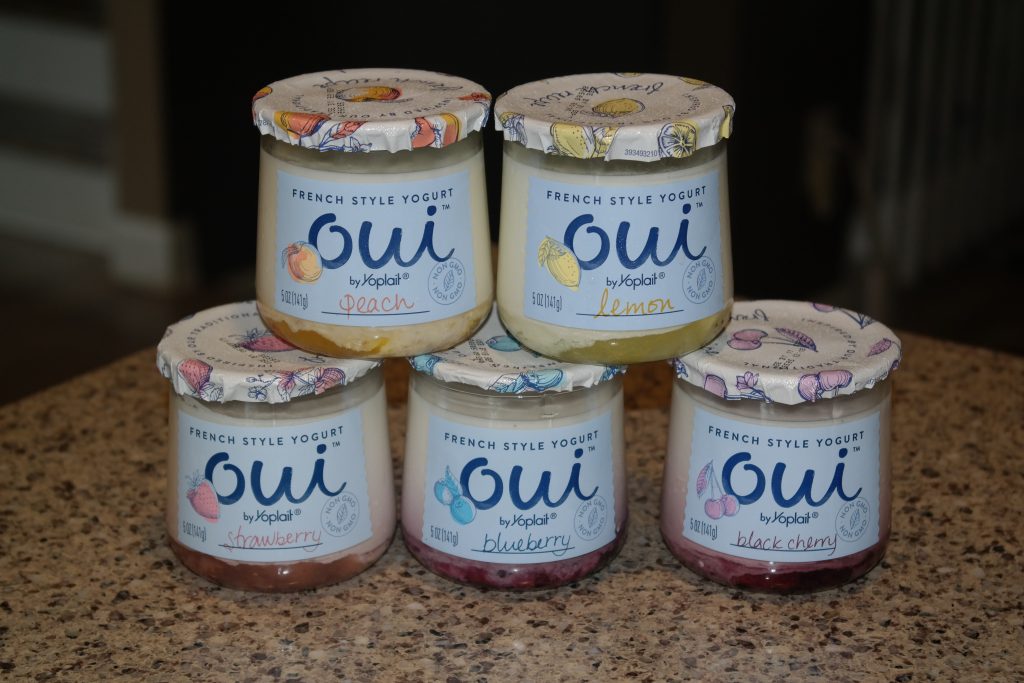 I chose flavors that I traditionally like in other yogurts… peach, lemon, strawberry, blueberry and black cherry. I also noticed vanilla, coconut and plain on the shelf as well.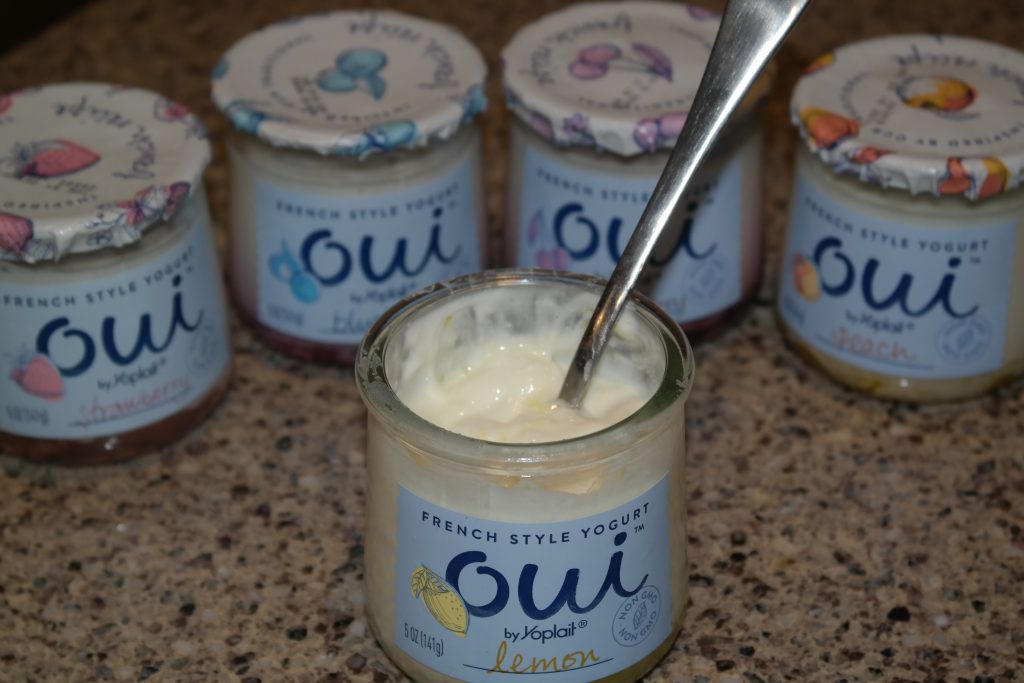 I love that Oui by Yoplait is packaged in sweet little glass jars. I could think of so many repurposing ideas for them!
But I digress.
Oui by Yoplait is a French style yogurt with a subtly sweet, fresh taste.
Some of the reasons I wanted to try Oui:
French style yogurt inspired by a traditional French recipe

Oui is cultured in each glass pot for eight hours, creating a unique, thick, creamy and cuttable texture

Best experienced without stirring to enjoy the unique, thick and creamy texture

Name translates to "yes" in French, pronounced "wee"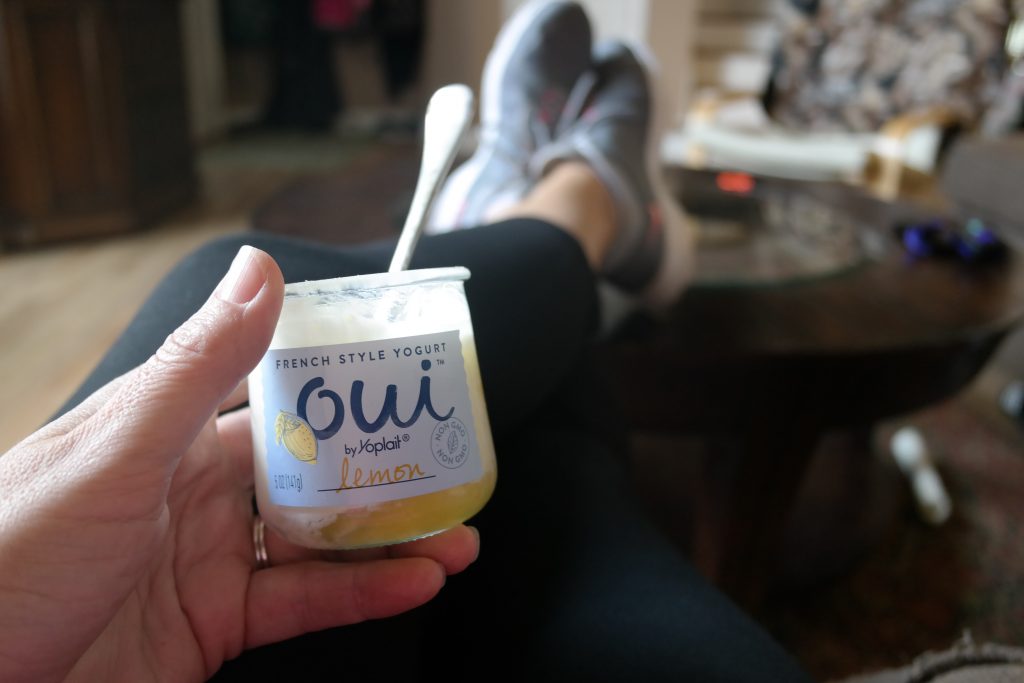 I look forward to kicking back for just a few minutes when I get home from the gym and enjoying a delicious "treat" meant just for me.
It's a treat I don't feel guilty about because they use simple, non-GMO ingredients like whole milk and real fruit poured and set in each glass pot.
Say Oui to Fresh Ingredients:
Made with whole milk

No artificial flavors and no colors from artificial sources

Plain flavor is made with only two simple ingredients: milk and cultures

Fruit flavors feature real fruit on the bottom
Have a moment of pure enjoyment in every spoonful. Say Oui.