Sample received. All opinions are my own.
As a mother of school aged children and the wife of a farmer, the Fall is a busy time for me. As much as I try to be organized and plan nutritious meals ahead of time, I find myself often letting quick and convenient foods win over balanced meals.
With the discovery of the T-Fal Clipso Pressure Cooker, this does not need to be the case. To be honest, I did not even know you could cook in a pressure cooker until recently. This knowledge just changed my kitchen life forever.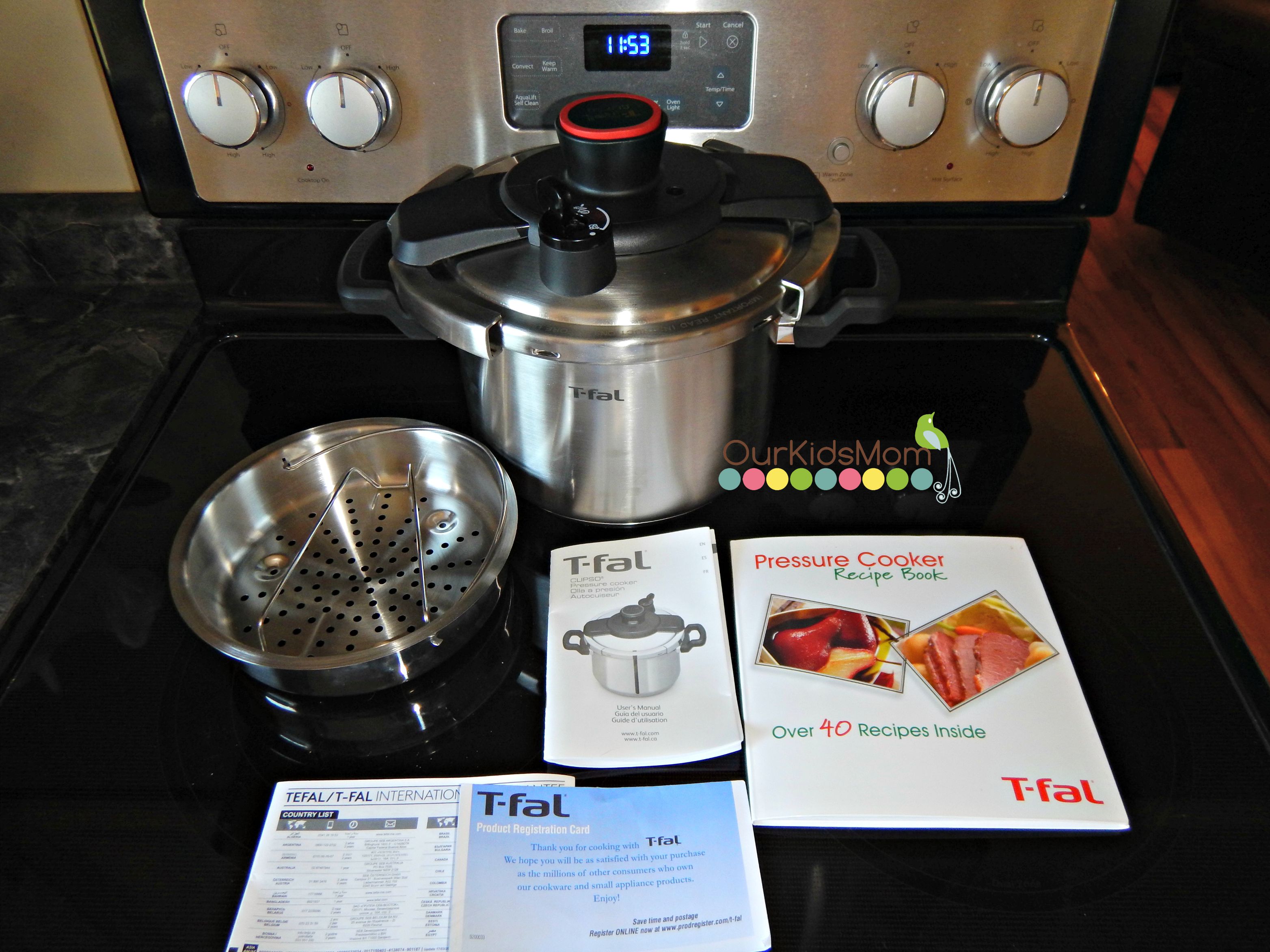 The Clipso Pressure Cooker comes with an instruction book, a recipe book, and a steamer basket and stand. I was a little concerned at first that the pressure cooker would be complicated to use. I read the instruction book first and I was glad I did. There is a lot of important information in there and by the time I was finished I felt confident that my worries were not needed.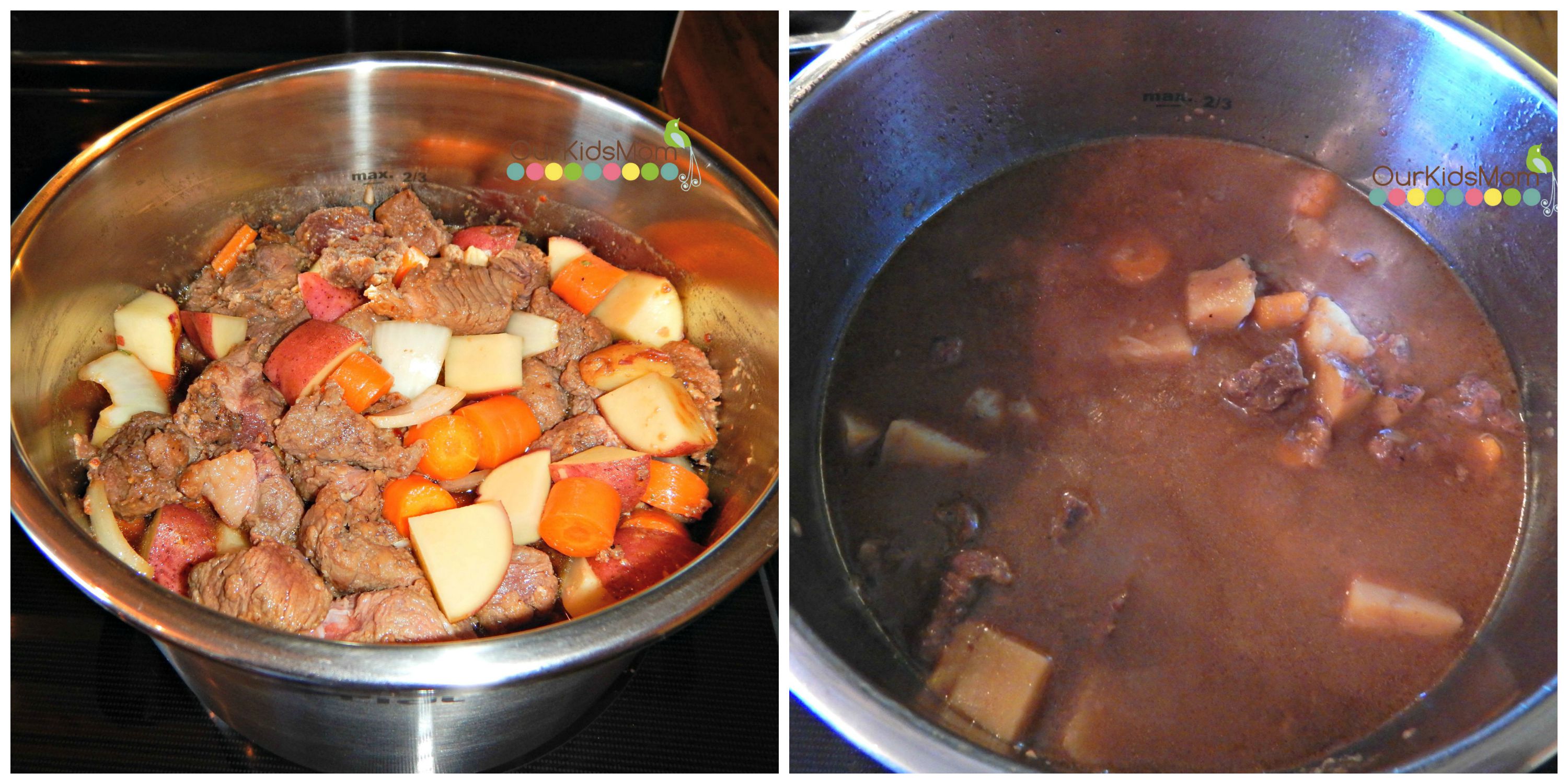 When I finally got to try it out I was amazed!
What if I told you I cooked a beef stew in 45 minutes from the start of preparation to serving? What if I told you that not only was it quick, the meat was so tender you could cut it with a spoon?
How about being able to cook a three pound roast in for 40 minutes? Chicken soup in 15 minutes? It's true, I didn't believe it until I tried it for myself.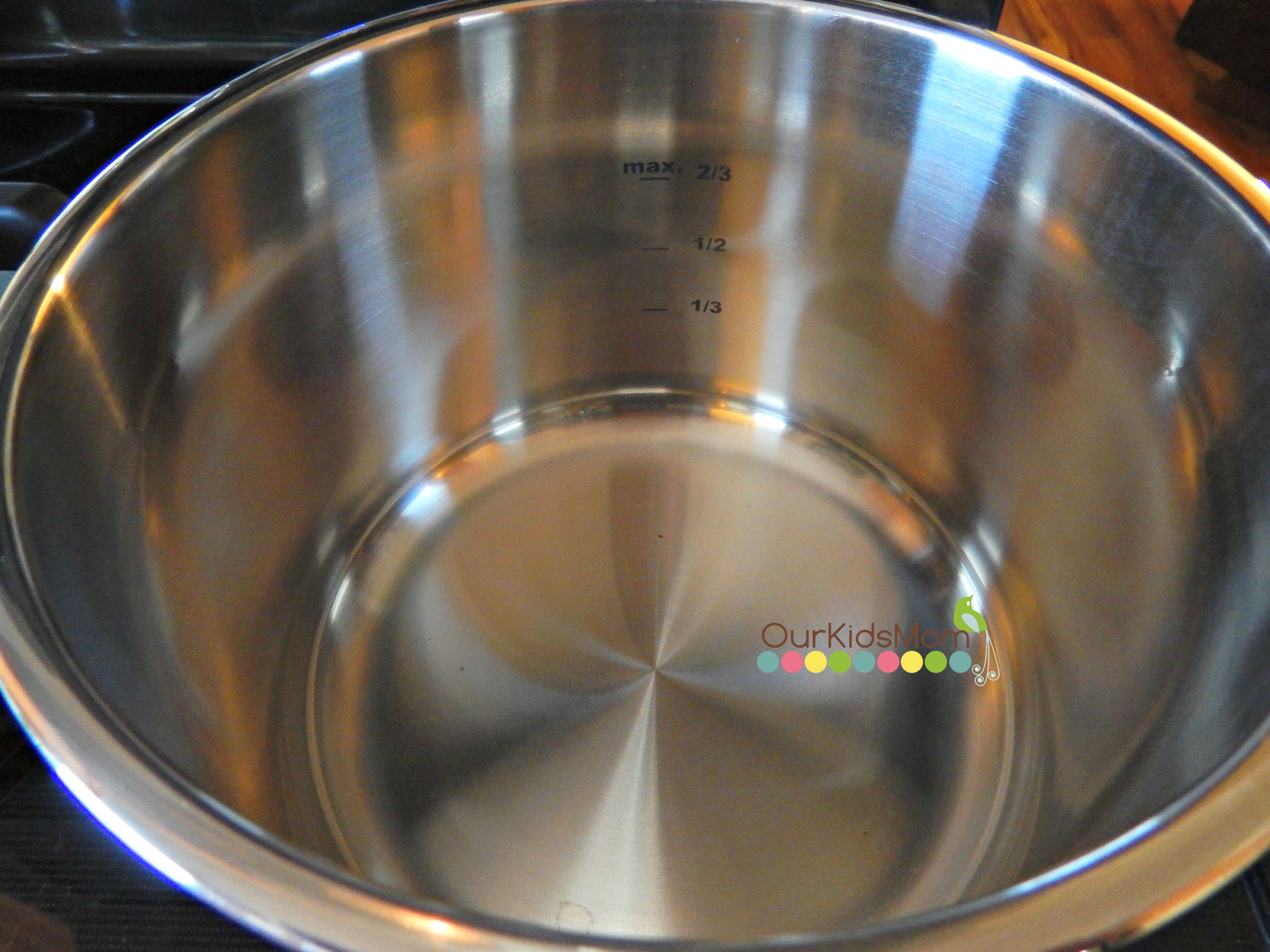 The T-Fal Clipso Pressure cooker has a maximum line clearly marked inside the pot to eliminate the guess work. When cooking in the pressure cooker you will need to have a minimum of 8.5oz of liquid in it.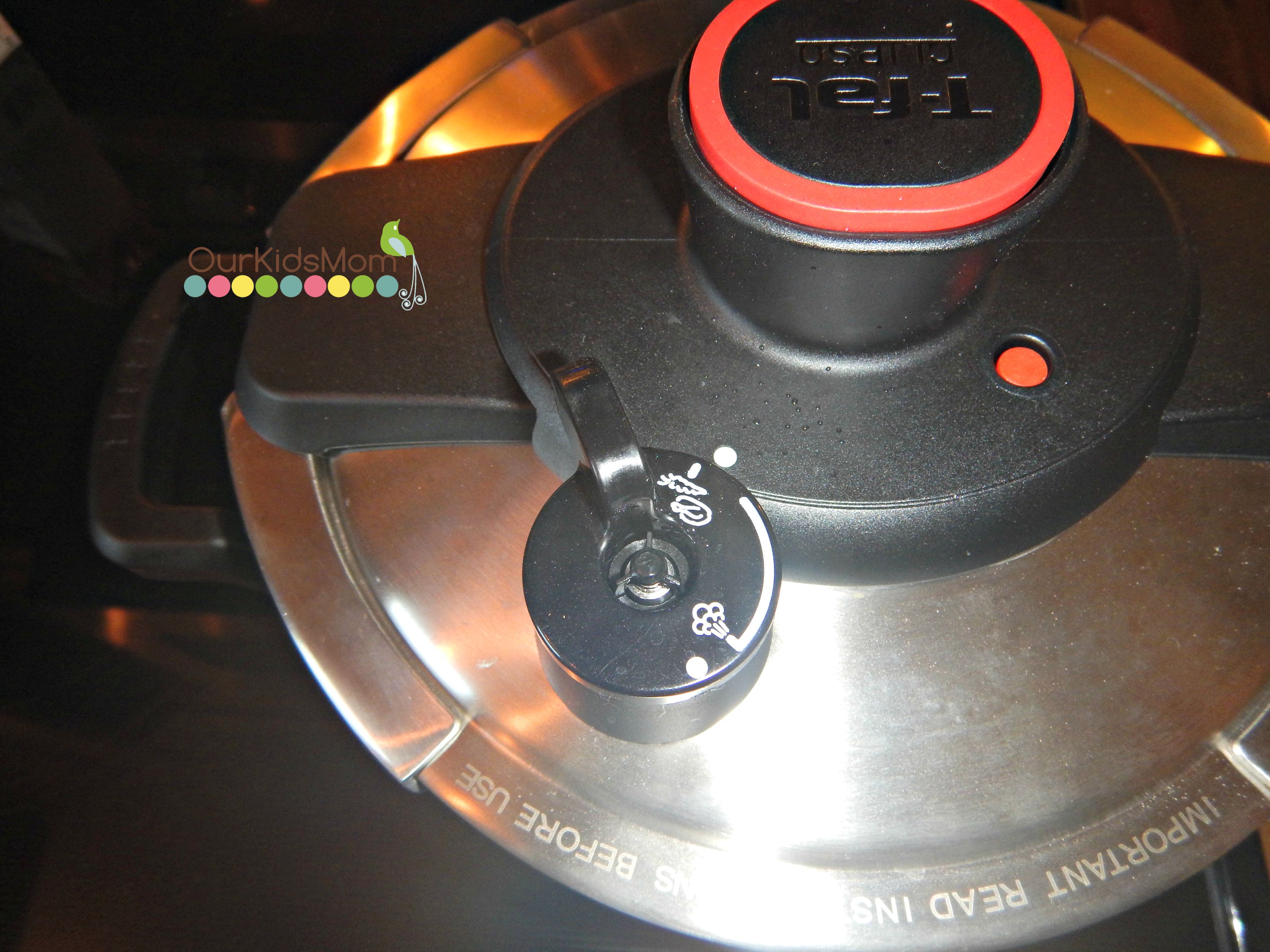 It also has a steam release valve that safely controls the steam release. Just close to cook and open the valve when finished to allow the pressure to decrease before removing the lid.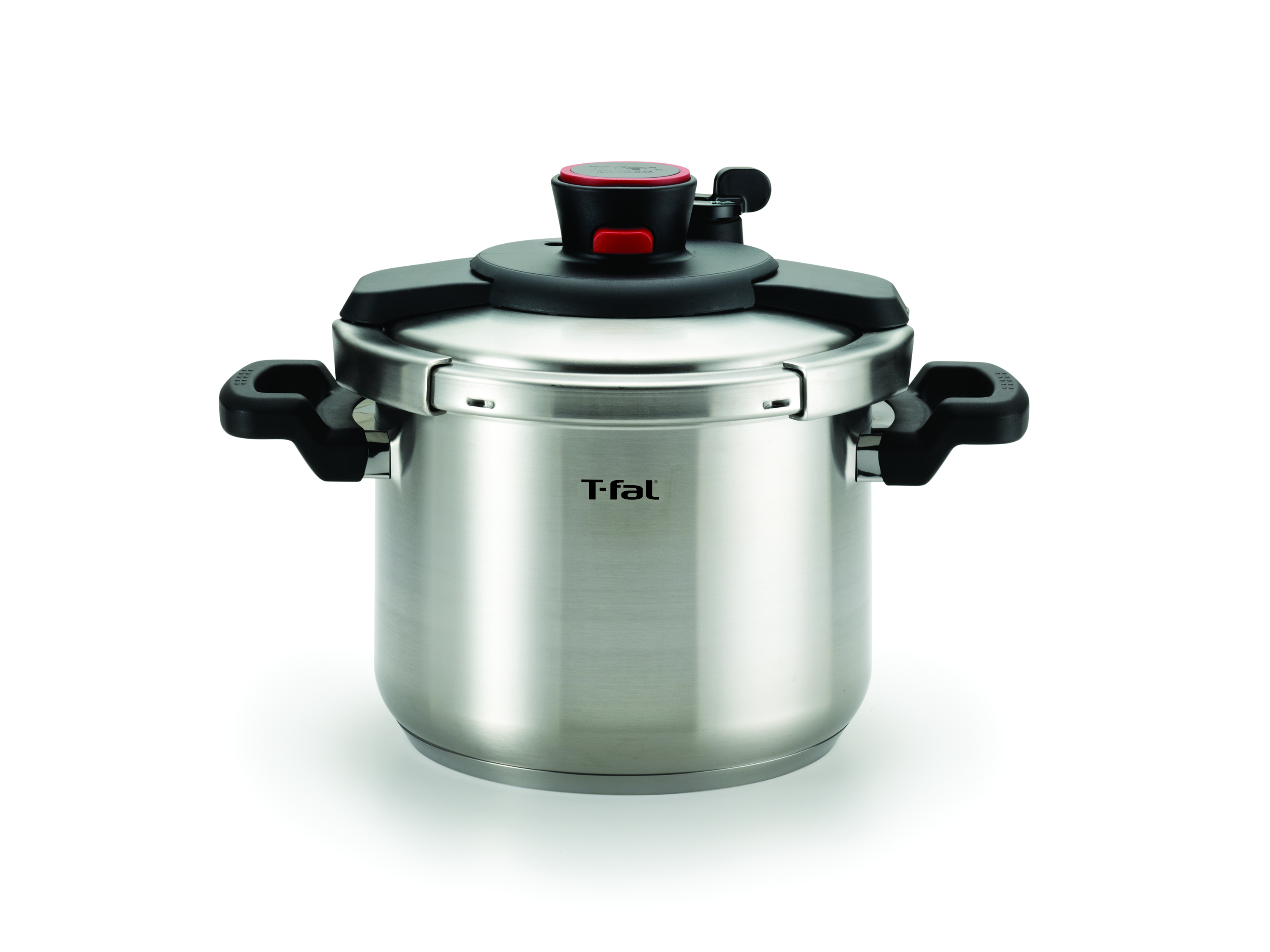 The T-fal Clipso Pressure Cooker is made from stainless steel and has an induction suitable base for even heat distribution.  Best of all, it is dishwasher safe. Just remove the seal and pressure valve and toss the rest in the dishwasher. It doesn't get any easier.  Find the Clipso Pressure Cooker and more great products for helping get organized with back to school at t-falusa.com.
WIN IT:
One OURKIDSMOM reader is going to win a T-fal 7-in-1 Multi-Cooker & Fryer
The new, revolutionary T-fal 7-in-1 Multi-Cooker & Fryer is a first of its kind appliance for the busy home cook. This multi-functioning product features 7 versatile cooking functions, allowing the user to fry, braise, sauté, simmer, brown, boil / pasta, and keep food warm. Product features such as the 1600W of power, 1.6 liter oil capacity, and 1.3 lbs. of food capacity ensure that you can cook any meal using just this one key kitchen appliance. The removable, dishwasher safe bowl with non-stick coating makes for easy clean up.
The 7-in-1 Multi-Cooker & Fryer comes with a handy removable timer, allowing you to leave the kitchen without fear of not hearing the timer go off. It is the perfect accessory to ensure a perfectly cooked meal every time!
KEY BENEFITS AND UNIQUE FEATURES:
Versatile features seven settings: braise, sauté, simmer, brown, fry, boil / pasta & keep warm
1.6 Liter oil capacity / 1.3 lbs. food capacity
Power: 1600W
Removable bowl with non-stick coating
Adjustable oil capacity
On/Off switch with indicator light
Permanent metallic filter
Dishwasher-safe lid, bowl and basket
Removable timer
The 7-in-1 Multi-Cooker & Fryer is available for $99.99 on Amazon.com, August 2015.
This giveaway ends at 11:59 PM EST on September 25, 2015.