I have been a tried and true Hershey's lover (probably) from birth. My grandmother always had a large sized Hershey's chocolate bar with almonds in her bedside table to munch on while reading her magazines in bed. We joked that chocolate ran through our veins instead of blood she ate so much of it. My love of Hershey's chocolate… well it's just genetics… right?
Unfortunately, I have been working on my waistline (or to put it better… getting my waistline back) and chocolate hasn't been on the menu as much lately. So when Hershey's told me they had a new line of chocolate with lower fat… I knew I had to try them!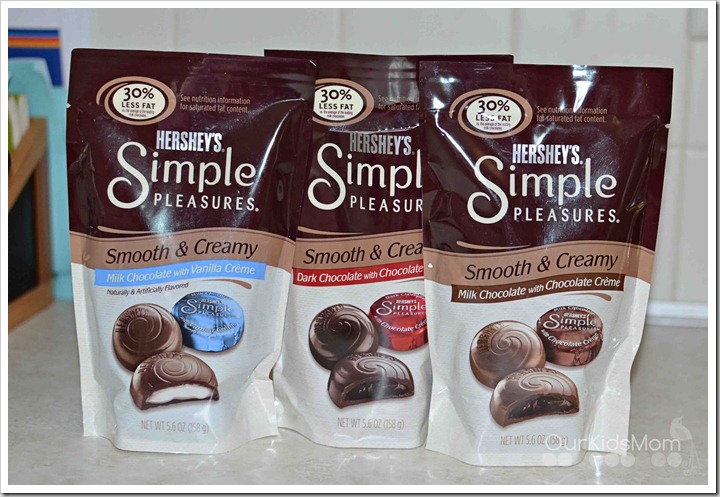 Hershey's Simple Pleasures comes in three delicious choices: milk chocolate with vanilla crème, dark chocolate with chocolate crème, and milk chocolate with chocolate crème.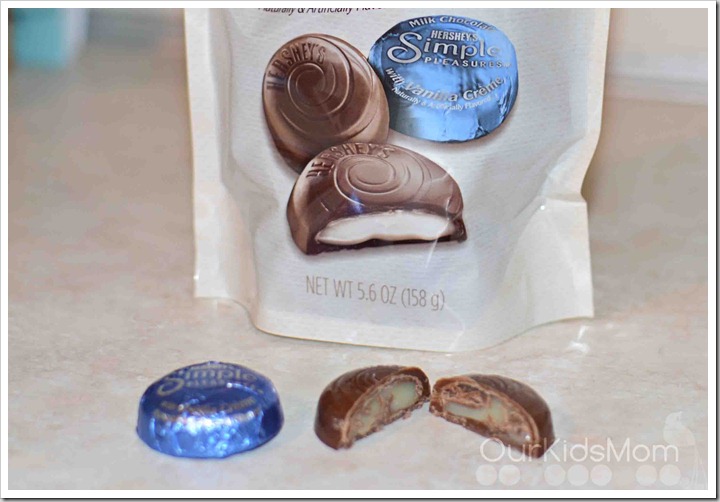 The milk chocolate with vanilla crème was Joshua's favorite of the bunch. The chocolate was melt in your mouth good, but the vanilla crème was not up my ally. Joshua was more than happy to finish the bag off for me, though!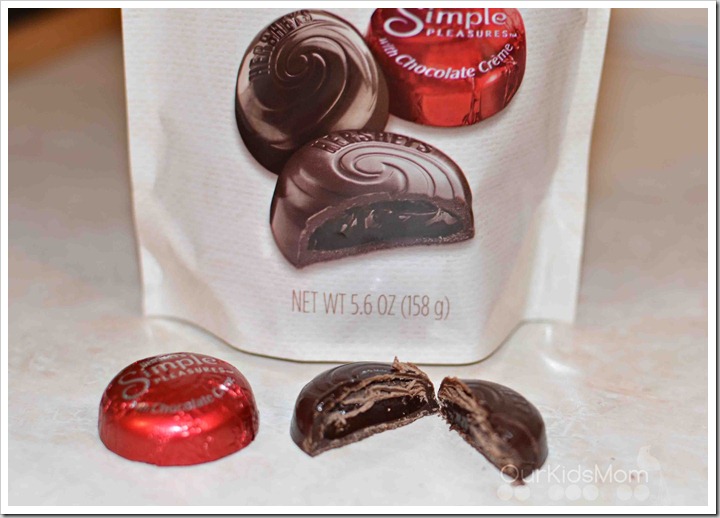 The dark chocolate with chocolate crème caused a small fight in our household. First off, my husband decided he couldn't wait for me to take photos and tore into the bag. All was fine as the photos were not affected, but the fast disappearance of the chocolates affected my mood! Dark chocolate is a favorite in our house so I wasn't really surprised. Everyone gave them a chocolaty grin and two thumbs up.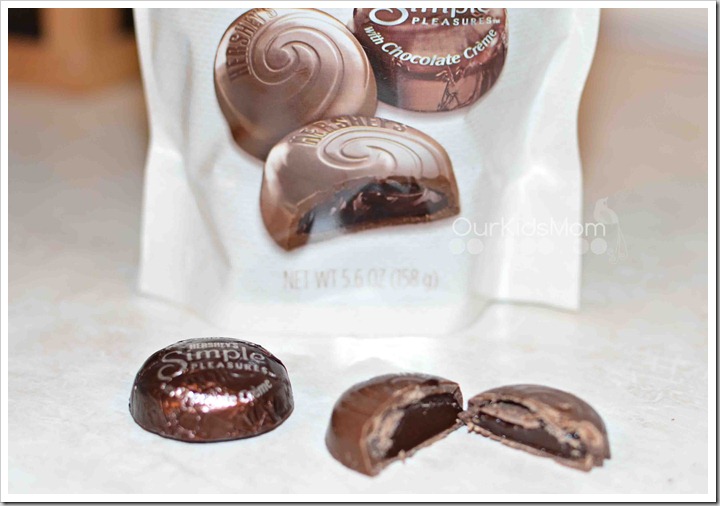 The milk chocolate with chocolate crème were my second favorite of the bunch. Each bite melted smoothly in my mouth and tasted just as sinfully good as the full fat variety. If I hadn't seen the packaging I would have sworn they were full fat.
Hershey's Simple Pleasures chocolates have 30 percent less fat than the average leading milk chocolates. This gives you "sweet independence" to enjoy all three delicious varieties without all the guilt. I no longer have to avoid chocolate near as much while waiting for my waistline to re-appear and still live a healthy balanced lifestyle.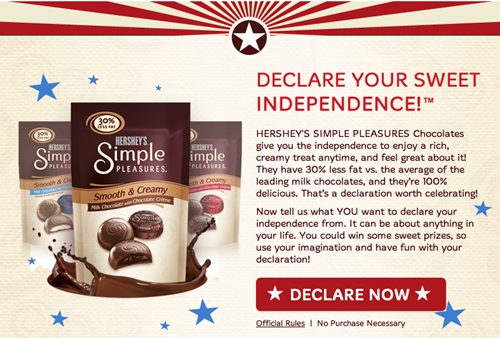 I'm declaring my independence from guilt!
I can now enjoy my chocolate and still watch my weight… I'm a happy girl.
Declare Your Sweet Independence on the Hershey's Facebook page!
You could win $100 gift card, Hershey's Simple Pleasures Chocolates and MORE!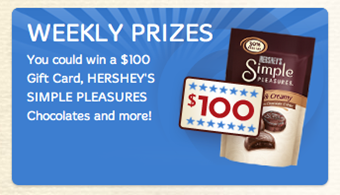 Disclosure: Hershey's sent Simple Pleasures for review purposes only. I will receive a promotional item as a thank you for participating.  All opinions are 100% my own.