Disclosure: This post was sponsored on behalf of Neutrogena via One2One Network. All opinions stated are my own.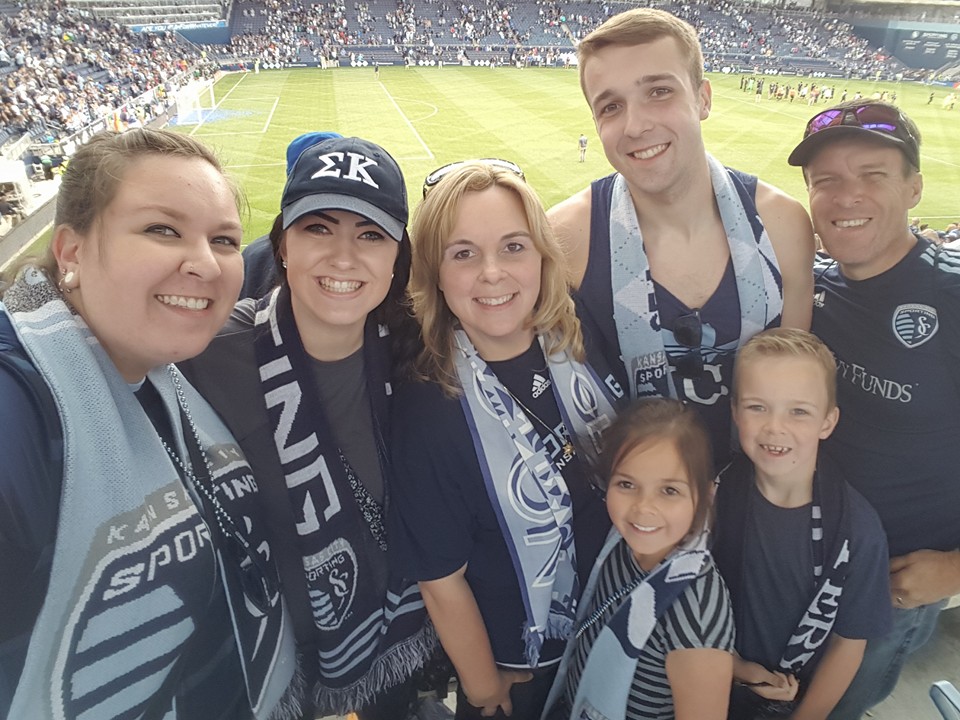 I can't believe I am saying this, I swear we just took down the Christmas tree… but summer is almost here! During summer we spend almost all of our time outside. We can often be found swimming, searching for shells at the beach, BBQing in the backyard or attending MLS games in our hometown. Summer for us means lots of fun in the sun which can be dangerous with out the proper precautions.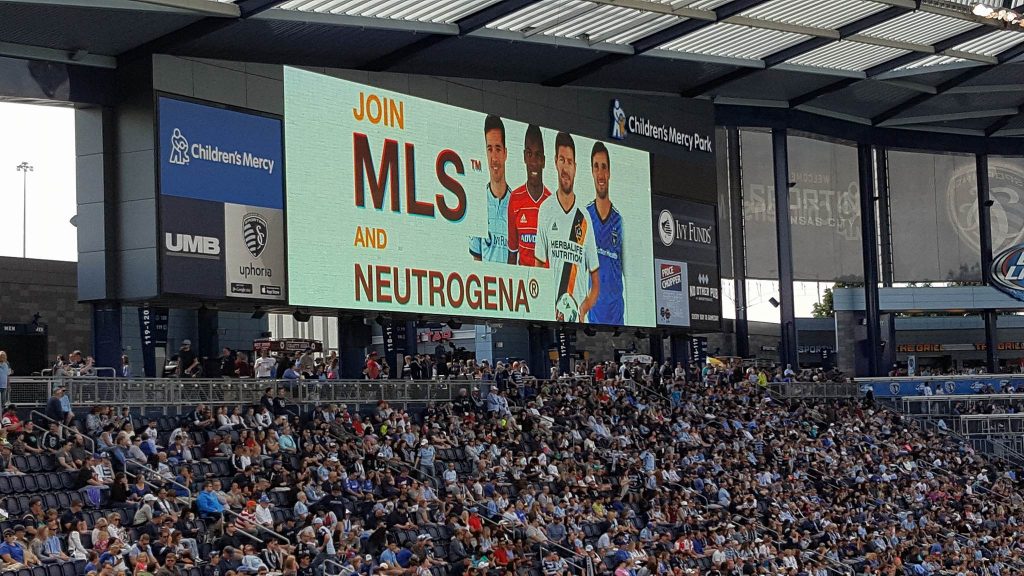 Overexposure to the sun can cause large issues like sunburns, premature aging of the skin, wrinkling and even skin cancer. Despite all we know about sun protection, skin cancer continues to be a health epidemic – melanoma rates in Missouri are on the rise and have increased 13% in the past 10 years. On average, more than 350 Americans are diagnosed with skin cancer every hour, even though skin cancer is one of the most preventable cancers! One single severe sunburn can increase the risk of melanoma by 40%!
The following Summer Sun Safety Tips are what my family use to prevent sunburns.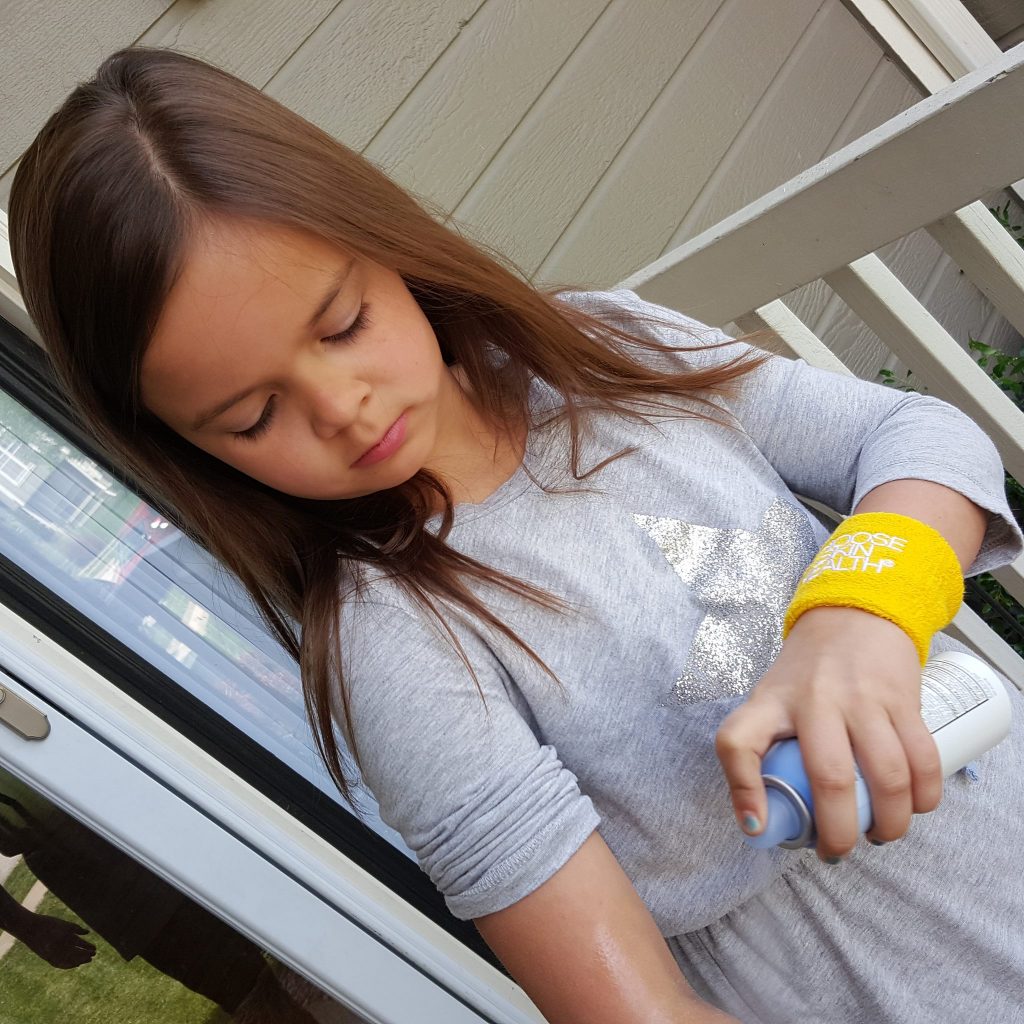 Dress Sun Savvy: Sunglasses and hats can be awesome accessories, but they also protect you from the sun very effectively. A good hat can shade your face, head, ears and neck. If your choose a baseball cap, don't forget to protect your ears and the back of your neck. Sunglasses protect your eyes from UV rays and reduce the risk of cataracts. They also  protect the tender skin around your eyes  from sun exposure. Wear clothing that is dark, try and avoid white at all costs. Dark clothing absorbs everything coming in from the sun, but also absorbs the energy from your body instead of reflecting it back on to you.
Choose Outdoor Time Wisely: The more intense the sun, the greater your exposure to UV rays. Between 10AM-4PM the sun is at it's highest point in the sky, which means those times are the most hazardous for UV exposure. If we can avoid being outside during that time we do, if we can't we try and stay in the shade as much as possible. The longer you are out in the sun, the more UV rays you receive. Remember, you are exposed whenever you're out: picnics, Saturday yard chores, long drives, spectator/sports events, and more!
Apply Sunscreen: I learned the importance of sunscreen after I became a mom, so I made it my goal to make sure to teach my children early by setting a good example. Studies have shown that kids are more likely to adopt healthy habits, like applying sunscreen, if they see their moms applying it on themselves- so I make sure to not only protect my kids, but myself as well.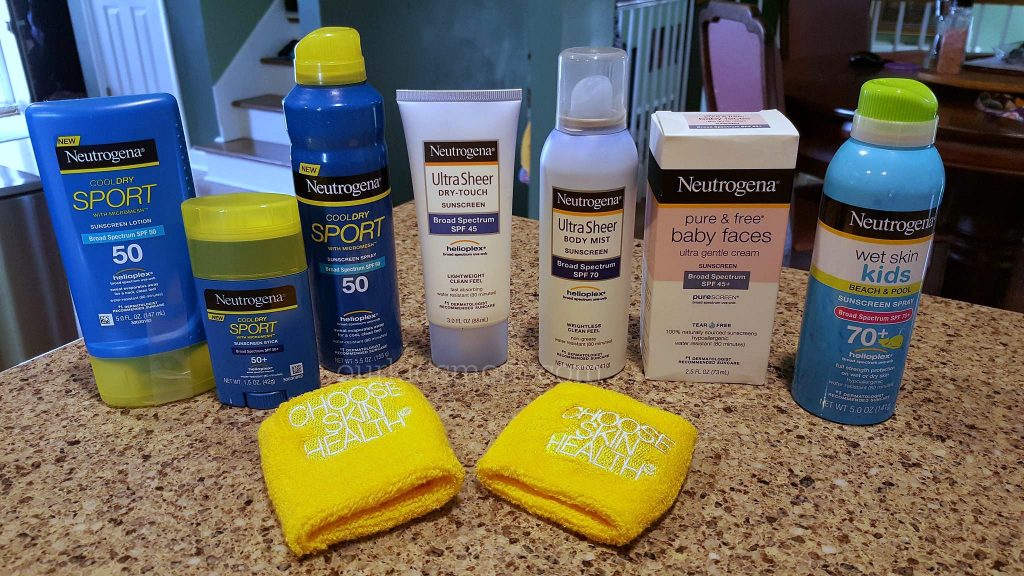 My older kids and I use Neutrogena® CoolDry Sport Sunscreen. It provides superior protection during even the most intense conditions and allows our skin to stays naturally cool, comfortable and protected. The kids like to use Neutrogena® Pure & Free® Baby Sunscreen Lotion Broad Spectrum SPF 60+. It provides superior broad-spectrum UVA/UVB protection with Purescreen, a physical Sunscreen that creates a screen between baby's skin and the sun to provide broad spectrum UVA/UVB protection. It is also fragrance free and contains titanium dioxide and zinc oxide, naturally-sourced sunscreen ingredients that are gentle on baby's delicate skin.
If you're looking for an organic, all-natural alternative with an advocacy, cocokind's daily spf is our pick. It has a lightweight formula that doesn't irritate the skin but offers superb protection against UVA and UVB rays. Besides having a great sunscreen product, the brand takes proactive steps toward sustainability and uses ethical labor. If you check their daily spf page, you'll find a section about sustainability facts that provides information about carbon emissions, packaging recyclability, and even the location of ethical labor used.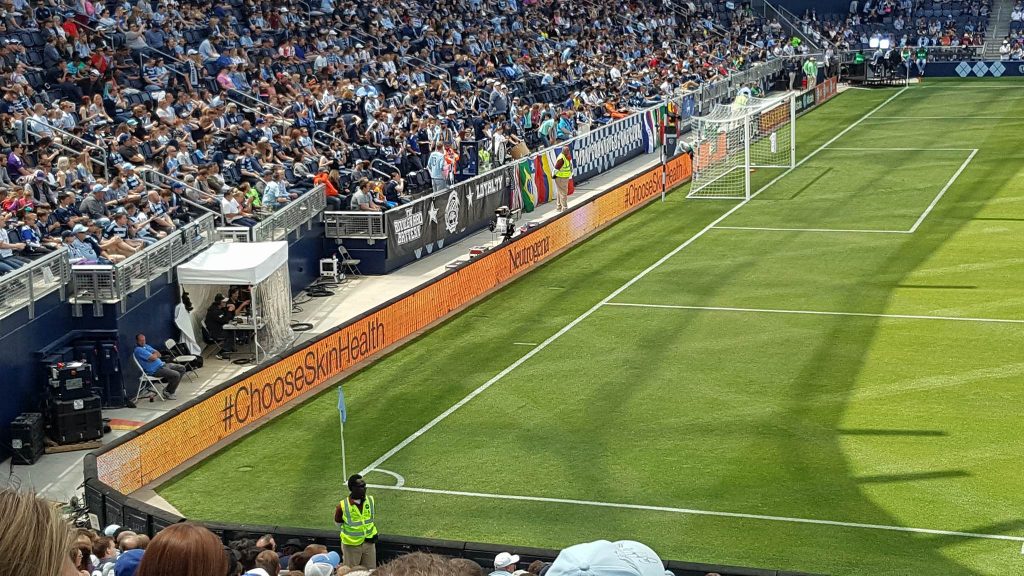 Teaching and modeling skin health is extremely important to me especially since my own Dad was diagnosed and treated for skin cancer from years of unprotected fun in the sun. Thankfully Neutrogena® and MLS have joined forces for Skin Cancer Awareness Month in May to help educate families about skin cancer prevention and starting sun safe behaviors early.
WIN IT:
Enter to win a giveaway prize pack that includes ($70 value):
• MLS Ball (SRP $10)
• MLS T-Shirt (SRP $10)
• CoolDry Sport Sunscreen Broad Spectrum Lotion SPF 30 (SRP $10)
• CoolDry Sport Sunscreen Broad Spectrum Spray SPF 70 (SRP $13)
• Ultra Sheer Dry-Touch Sunscreen Lotion Broad Spectrum SPF 85+ 3 (SRP $13)
• Pure & Free Baby Face Ultra Gentle Cream Sunscreen Broad Spectrum SPF 45+ 2.5 (SRP $12)
* Show me how you #ChooseSkinHealth by getting your kids to #MimicMommy – share photos or videos of you and your children applying sunscreen together and tag @Neutrogena on Instagram, Facebook & Twitter!