This post brought to you Children's Mercy. All opinions are my own.
Did you know that statistics show emergency room visits increase by more than 20 percent nationwide as temperatures rise and kids return to outside play? That is a crazy high jump, but it makes sense. Injuries requiring a visit to the emergency room are common because kids developing bones, which are very unique and different from adult bones, and they fall and get injuries. Fractures are quite common. Children's Mercy of Kansas city knows with this injuries on the rise, parents will want to do all they can to keep their children safe- so they recommend the following safety tips.
Get Your Car Seat Checked: When it comes to the well being of your child, nothing should be left to chance, especially in a motor vehicle. You can learn more about car seat safety and have a professional teach you how to install your car seat properly (90% are installed incorrectly) by calling Daina Hodges, the SafeKids Outreach Coordinator at  (785) 296-0351.
Prepare For The Worse: Preparation and detection are key components of preventing accidental childhood injury. Make sure you have a first aid kit fully stocked, and you know where it is kept. A gully stocked first aid kit should have adhesive bandages of various sizes, sterile gauze pads, gauze roll, adhesive tape, an ACE bandage, instant cold pack, syringe and medicine spoon for giving specific doses of medicine, thermometer, tweezers, scissors, hand sanitizer, hydrogen peroxide, Neosporin, calamine lotion, hydrocortisone cream, pain and fever medicines, Benadryl, and antacid.
Childproof Your Home: Children's Mercy has an in depth safety checklist that is intended to help you raise your ability to recognize potential dangers in and around your home. Do all your smoke detectors work? Is your hot water heater set at 120 degrees? Are all window dressing cords out of reach from young children? Take a moment to walk through your house using this checklist. The few minutes you spend is a wise investment in protecting your family from injuries. If you answer "No" to any item on this list, you have identified a potentially dangerous situation which should be changed. Keep in mind that every home is different, and no checklist is complete or appropriate for every child or every household. You can view the list here.
Brush Up On Pool Safety: For kids and summertime, nothing spells relief from the hot sun like a dip in the swimming pool. It's also a great deal of fun … and that's what kids want, after all. By practicing a few safety precautions, there's no need for this pleasant, relaxing and cooling summer activity to turn to tragedy. Common sense – and swimming lessons – are the keys. The Red Cross, YMCA or local park and recreation departments typically offer swimming lessons from a certified teacher. These courses can give children basic swimming skills and teach them what to do in case of an emergency. Encourage children to always read the rules posted at beaches and pools. If your child is not sure about a rule, ask a lifeguard. And always remember inner tubes and floats are great water toys, but they should not be used for children who can't swim without their assistance.  At Children's Mercy, more than 20 children a year are seen for near drownings. Some of those who recover suffer permanent damage.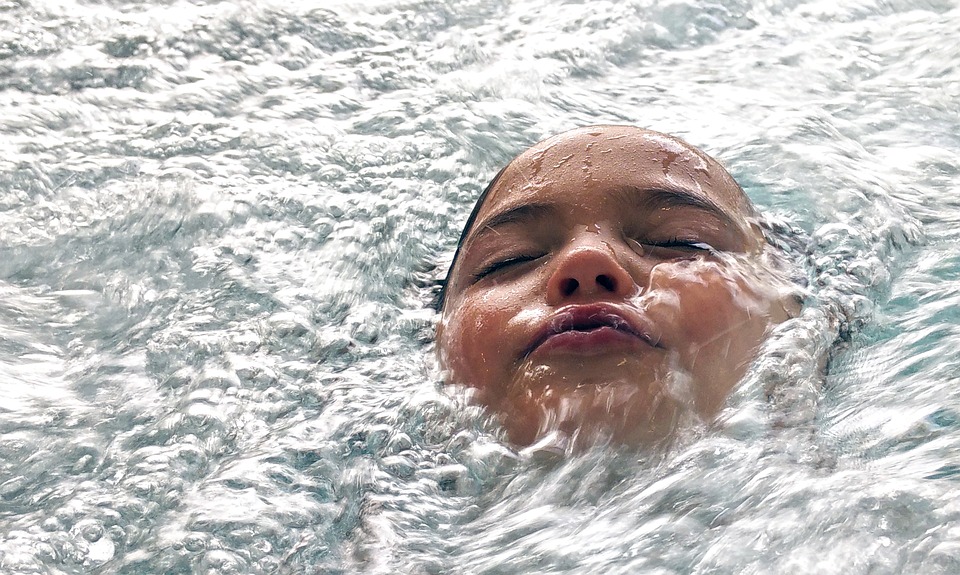 Visit ChildrensMercy.org for more helpful content and follow Children's Mercy on Facebook and Twitter for more everyday parenting tips.