Summer Lawn Care | Improve Curb Appeal
Disclosure: I am receiving a Healthy Lawn Plan and the Healthy Tree & Shrub Plan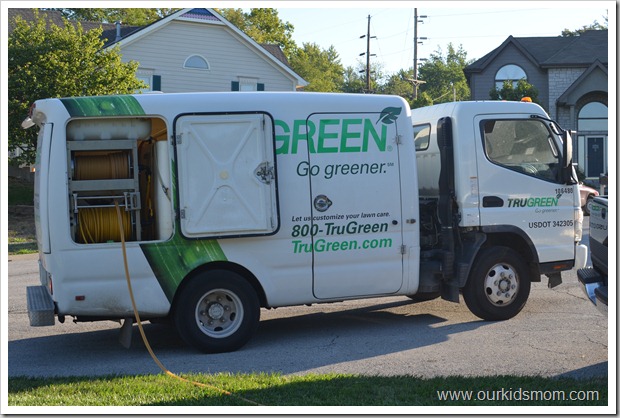 Summer can be especially hard on our lawns. From the heat and lack of water, to cutting it too short or overwatering our lawn has been known to turn brittle, yellow and patchy. Last October I wrote about getting my lawn ready for spring by starting in the fall. TruGreen treated our lawn, trees and shrubs as well as aerated and over seeded the grass. We started seeing results almost immediately, but we were really excited to see how our lawn would look this spring/summer.
To refresh your memory, our lawn started like this: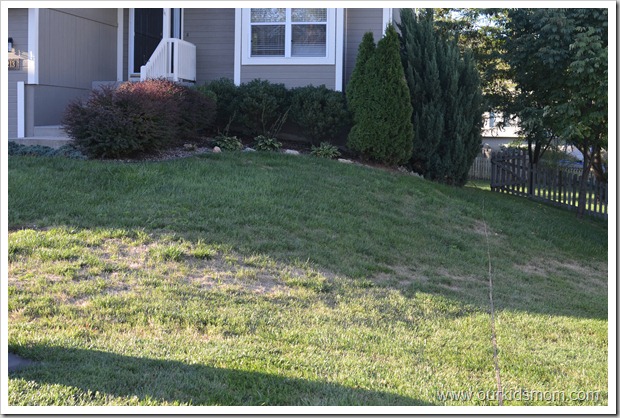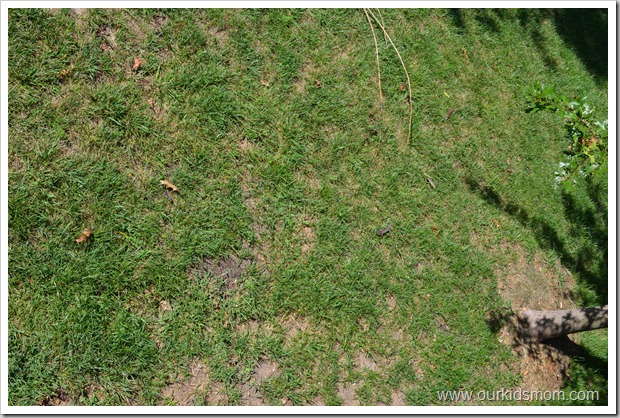 I am happy to share the following photos taken recently in our back yard. The grass is thicker, softer, and greener. The trees and shrubs are strong, healthy and green. We enjoy walking barefoot through our lawn and our house tends to be the one where the children congregate to play (barefoot, of course).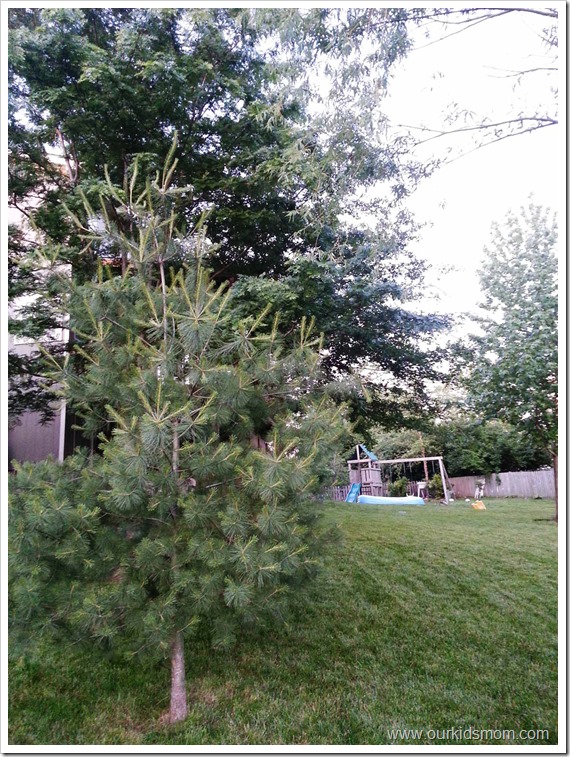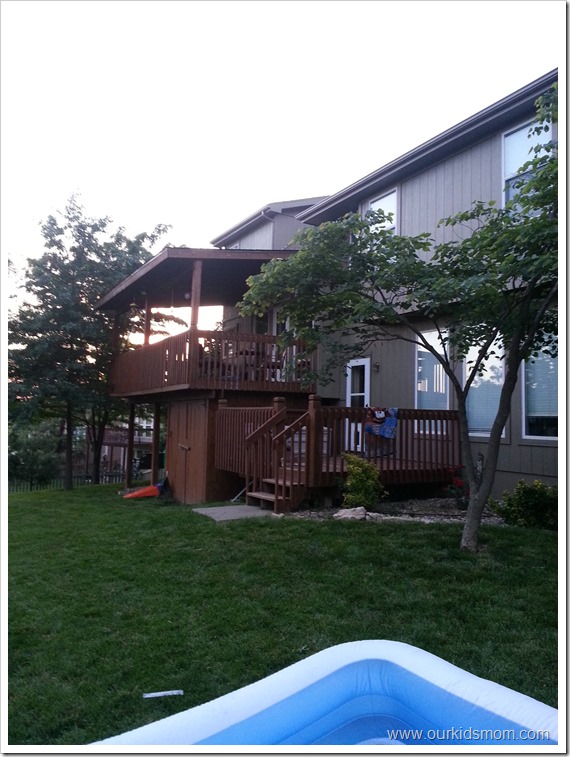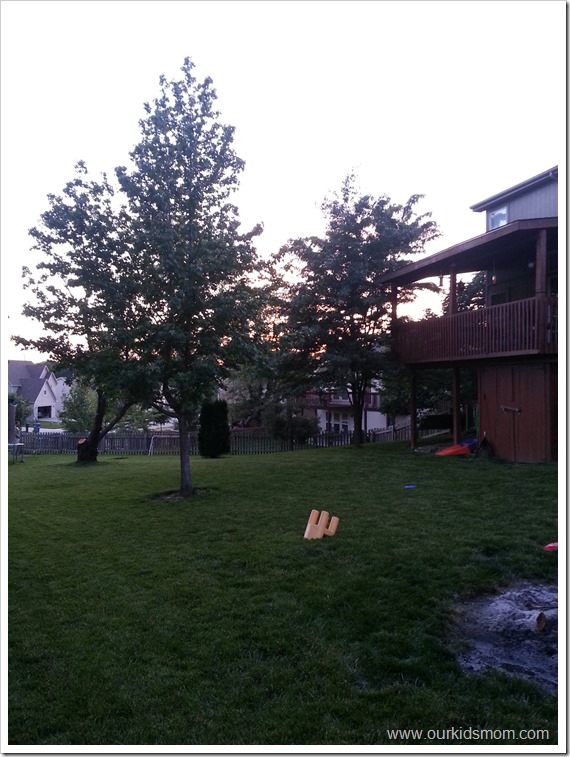 The proof is in the pudding as they say…. here is a side by side photo of the grass at our property line. Can you tell the difference (we are on the right)?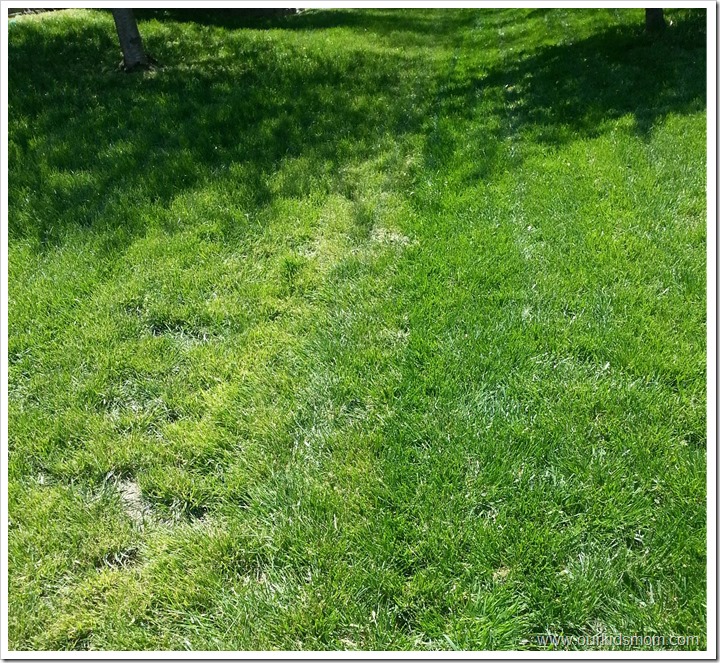 This recent article (accompanied by videos) from TruGreen details how you can improve your curb appeal during the harsh summer months.
Summer's arrival means America's yards step up as the popular backdrop of family life. More than half (58 percent) of homeowners surveyed in the TruGreen Home Features Report, conducted by the National Association of REALTORS®, named "eating and/or entertaining outside with family or friends" as one of the most common ways they currently use their outdoor space. And if selling a home, a healthy, green lawn can be a value-boosting asset.
According to TruGreen's Lawn Lifestyles National Survey of America, more than half of Americans surveyed (53 percent) said "the quality of the homeowner's lawn can tell you a lot about the quality of the home overall." But summer fun can create significant wear and tear on lawns. Maintaining optimum curb appeal during this recreational season requires some schooling and a tailored lawn plan. TruGreen, a subsidiary of The ServiceMaster Company, is celebrating 40 years as the nation's largest professional lawn care service provider, and is educating homeowners on how to enhance their home's walk-up allure.
Lawn Care Summer School
According to Ben Hamza, Ph.D., TruGreen expert and director of technical operations, knowing the types of grasses and trees in your yard is essential to your lawn and landscape's health, especially if you are concerned about brown spots. In fact, TruGreen's survey revealed that less than half (only 45 percent) of homeowners knew the types of grass(es) or tree(s) in their yard.
"Not all plant-damaging insects like the same types of grasses and trees," Hamza said. "It's important for a trained expert to assess the situation and take a tailored approach to address problem areas."
In TruGreen's three new
summer webisodes
, Jason Cameron, licensed contractor and TV host, talks about how your home can be judged by its lawn, especially important with the housing market rebound. In the episode above
, Cameron discusses cool season and warm season grasses and the need to pay close attention to signs of discoloration, patchy areas, and chewed grass blades and roots.
Common Causes of Bare Spots
TruGreen's survey also identified America's lack of knowledge about the common causes of brown spots. Only 15 percent of homeowners knew bare spots can occur from too much water. In the episode above
, Cameron shares simple tips for proper watering of lawns, including placing a one-inch deep empty food can in the middle of your yard to measure depth of water collected each watering cycle. He also recommends watering in the early morning as watering later in the day may leave sitting water and cause problems with root rot or fungal diseases.
Most homeowners surveyed failed lawn care 101 when it comes to mowing and brown spots. Only 25 percent of respondents knew grass becomes prone to bare spots if mowed too low. In the episode above
, Cameron offers mowing tips for keeping your outdoor living room as the ideal centerpiece for family activities. Because your lawn's brown spots could be more serious than a blemish to your home's curb appeal, he recommends talking with an expert.
TruGreen takes a scientific approach to a lawn you'll love with Ph.D. agronomists developing the training for each TruGreen certified lawn specialist. TruGreen's specialized lawn services are designed to specifically meet your lawn's needs at key stages throughout the year based on climate, grass type, soil condition and usage. Partner with a TruGreen specialist for a tailored lawn plan to give your lawn exactly what it needs at just the right time to get the most out of your lawn. Go to the newly enhanced TruGreen.com for additional healthy lawn and landscape tips to boost your home's first impression.
Connect with TruGreen:
Disclosure of Material Connection: I am receiving a Healthy Lawn Plan and the Healthy Tree & Shrub Plan in the hope that I would mention it on my blog. I only recommend products or services I use personally and believe will be good for my readers. I am disclosing this in accordance with the Federal Trade Commission's 16 CFR, Part 255: "Guides Concerning the Use of Endorsements and Testimonials in Advertising." The opinions expressed in this post are entirely my own. Your experience with the product may differ from mine. The sponsor is responsible for prize fulfillment and will be shipping the winner(s) their prize(s). For more information read my disclosure policy.