This post brought to you by Lunchbox. All opinions are my own.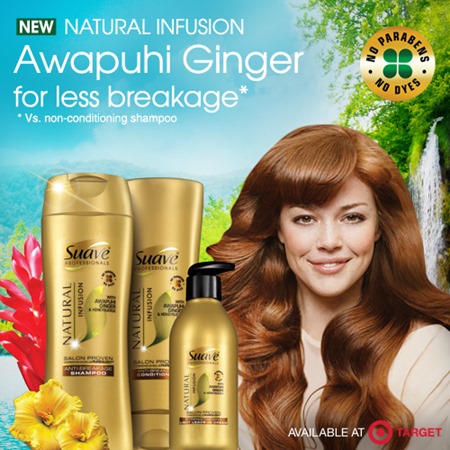 My hair needs all the help it can get. When I was little I would always get comments on how thick, shiny and strong it looked. Nowadays, I punish it endlessly with heat, gels, hairspray, highlights… the whole nine yards. 
On the "right" day, you can see the breakage everywhere. Whatever the day, I can tell my hair is tons thinner, less shiny and not near as strong as it was when I was younger.
I'm looking forward to trying Suave Professionals® Natural Infusion…
Get the "Goodness" back in your hair with ingredients like Macadamia Oil and Awaphui Ginger in our new
Suave Professionals® Natural Infusion. Available now at Target, these new products will put goodness back into your hair for a gorgeous look.

Macadamia Oil gives your hair 10x more moisture* for weightless, long-lasting smoothness. Awaphui Ginger protects your hair with up to 95% less breakage for a thicker, fuller look*. *VS. non-conditioning shampoo
WIN IT: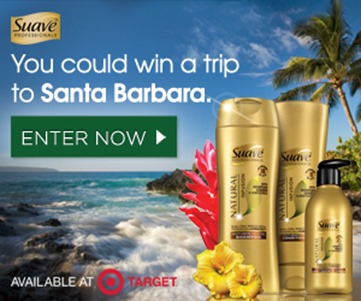 Suave wants you to share how the new Natural Infusion makes your hair feel with your friends/family.
Now when you create a Suave Professionals® e-card, inspired by the origins of our Suave's Natural Infusion ingredients and send it you can enter into a sweepstakes for a chance to win* a relaxing getaway in Santa Barbara!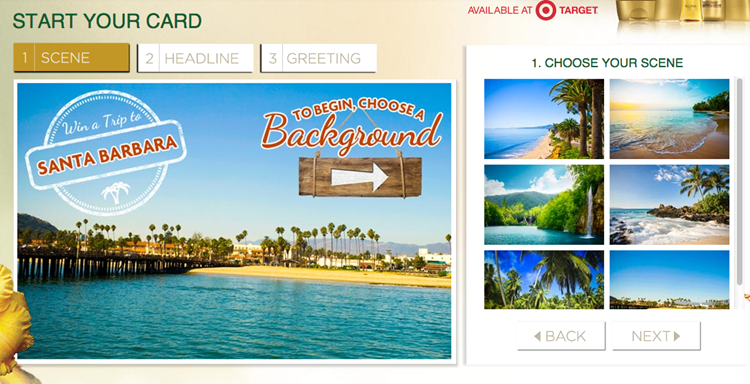 Pick an exotic background and select your custom message to create a greeting from your personal paradise.
When you're done, enter into the Suave Professionals® Natural Infusion sweepstakes or share out your personal e-card on Facebook, Twitter or Pinterest!
*No purchase necessary. Open to 50 US & DC, 18+. Ends 4/30/14. Rules.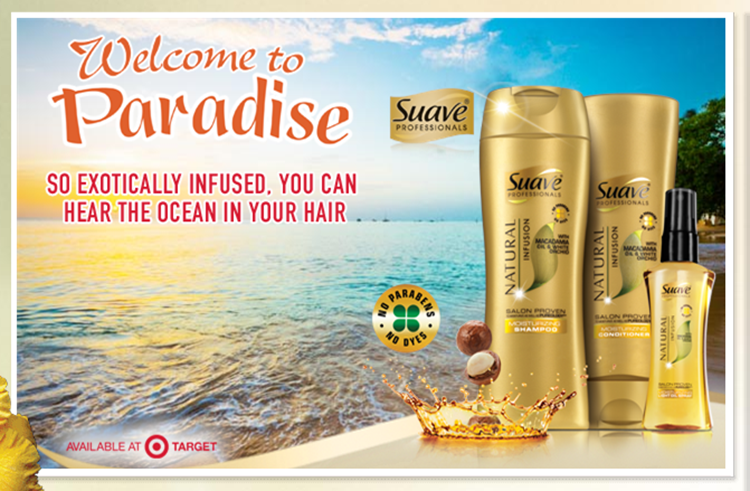 You can see my entry above!
Just created an e-card inspired by Suave Professionals® Natural Infusion 4 a chance 2 win a retreat in Santa Barbara http://t.co/gbqMY6KzJb

— Heather Smith (@ourkidsmom) April 23, 2014
Who would you take with you if you won the trip to Santa Barbara?