Studying requires plenty of focus and motivation. However, if you don't have adequate space to study, then you are bound to focus less and learn less. That is why people often decide to create a study room where they can get motivated to learn as much as possible. But, picking a design and decor for this room can be tricky. To help you create a functional study room to help you focus, here are some decor ideas that you might like.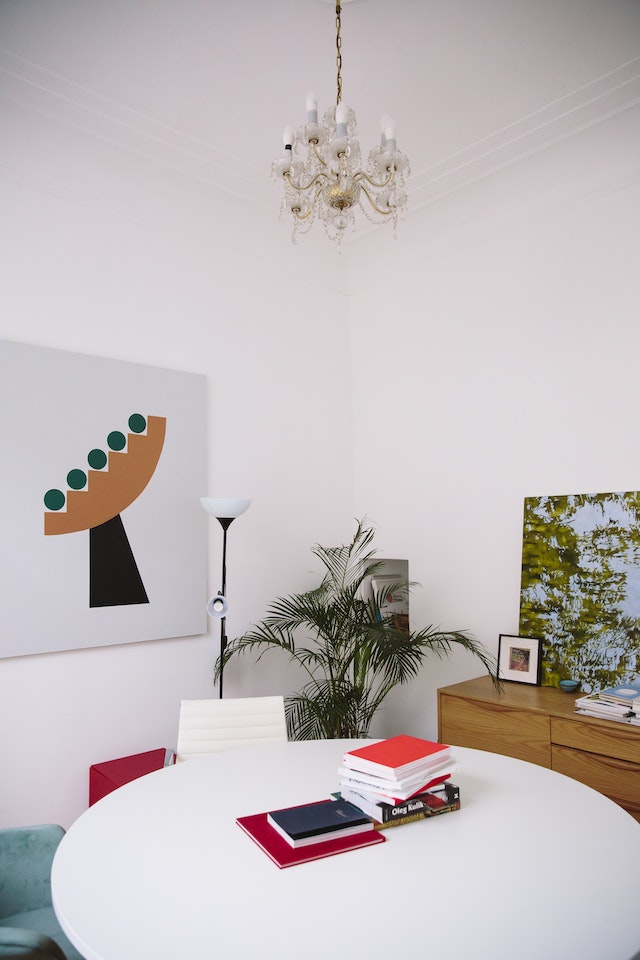 Keep the Design Minimalistic 
When we are studying, the smallest distraction is enough to turn us away from studying. That is why your study room should follow a minimalist design. That doesn't mean the room should be empty; rather, it should be simple and clutter-free. To get started, you can pick an off-white color for the walls, an ergonomic chair, a simple and sleek desk with plenty of storage room, and some decor. Don't overfill the room with too many trinkets. Rather, you can hang a minimalist text art poster to keep you motivated, add a few photos dear to you, and maybe add a whiteboard for your tasks and ideas.  
Make Sure To Have Enough Light 
The first thing is to make sure you have enough natural light inside the study room. Natural light is the best for studying as it is more tender on your eyes and sunlight can keep you motivated and focused. If you have heavy drapes in this room, replace them with lighter see-through curtains to allow natural light to get inside. The next step is layering the light. You should have an overhead light, but add a task light and a lamp in the corner. This way, you can always layer your lighting which will help you create the perfect mood for studying and enough light if you like studying during the night.  
Plan for Plenty of Storage 
Even though we mostly rely on our computers for studying material, you still need plenty of storage. You can look for a desk that has at least a few drawers so you can always keep the desk tidy and have space for all the pens and papers. Also, you should invest in shelves in this room. This will help you store all of your books and it will help keep the entire room clean, as you now have the space for the books.  
Don't Forget About Plants 
According to science, plants can help us focus and enjoy space more. So why shouldn't you add some of your favorite indoor plants to your study room? Not only will the natural green color help you focus and motivate you, but your space will also look lively and inviting. Plus, indoor plants have many other qualities, including air purification and mental health benefits. And if you pair your favorite plants with colorful pots and planters, the study room will have a unique and whimsical decor that you will love and enjoy.  
Pick a Nice Carpet 
Your study room should also be cozy. When it looks boring and cold, you will spend less time there. A nice way to add coziness is to pick a fluffy area rug or a carpet. What's more, you can color-coordinate the carpet's color with the rest of the room to tie the look. Additionally, a cozy area rug under your desk will provide comfort and warmth for your feet and it can soundproof the room a little so you can have your peace and quiet while studying.  
A boring study room will only put you off from those important lessons. That's why you have to decorate it. However, make sure to keep things minimalistic and clean so you can avoid having a messy study room and you are bound to successfully sit there for hours and pass your exams with ease.