Strider Sport Balance Bike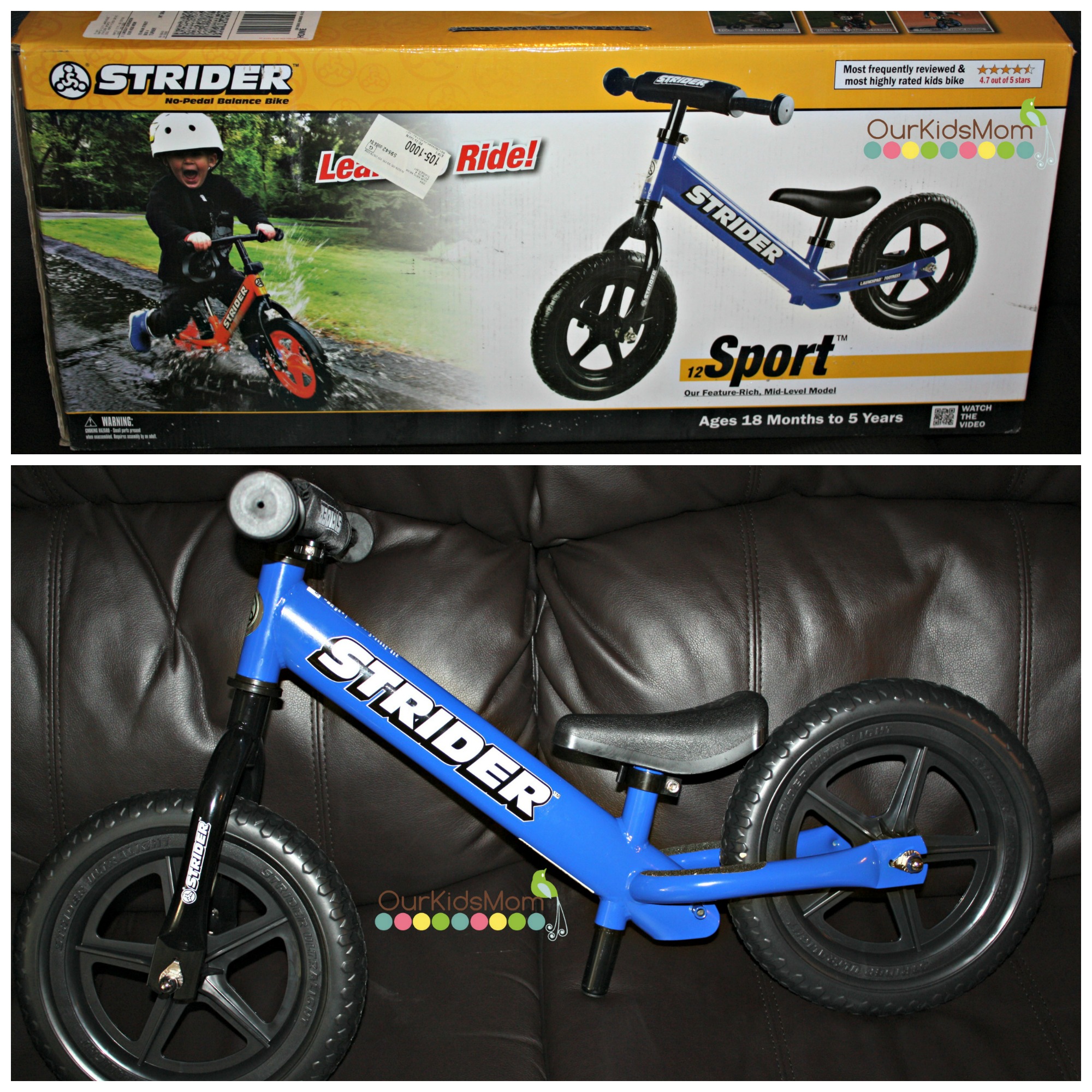 Strider balance bike is a well known name in our house. We were first introduced to it almost 7 years ago when my oldest was getting to the age of riding a bike, that's when we ordered our first Strider and have never looked back since.
At the age of 4 my son went from the Strider straight to a 2 wheeler and rode off.
From that day forward we knew our kids would know nothing but a Strider as their first bikes.
My daughter has since been riding a Strider and before she turned 4 she was riding a 2 wheeler bike as well.
My youngest is 18 months and is ready to begin riding his Strider.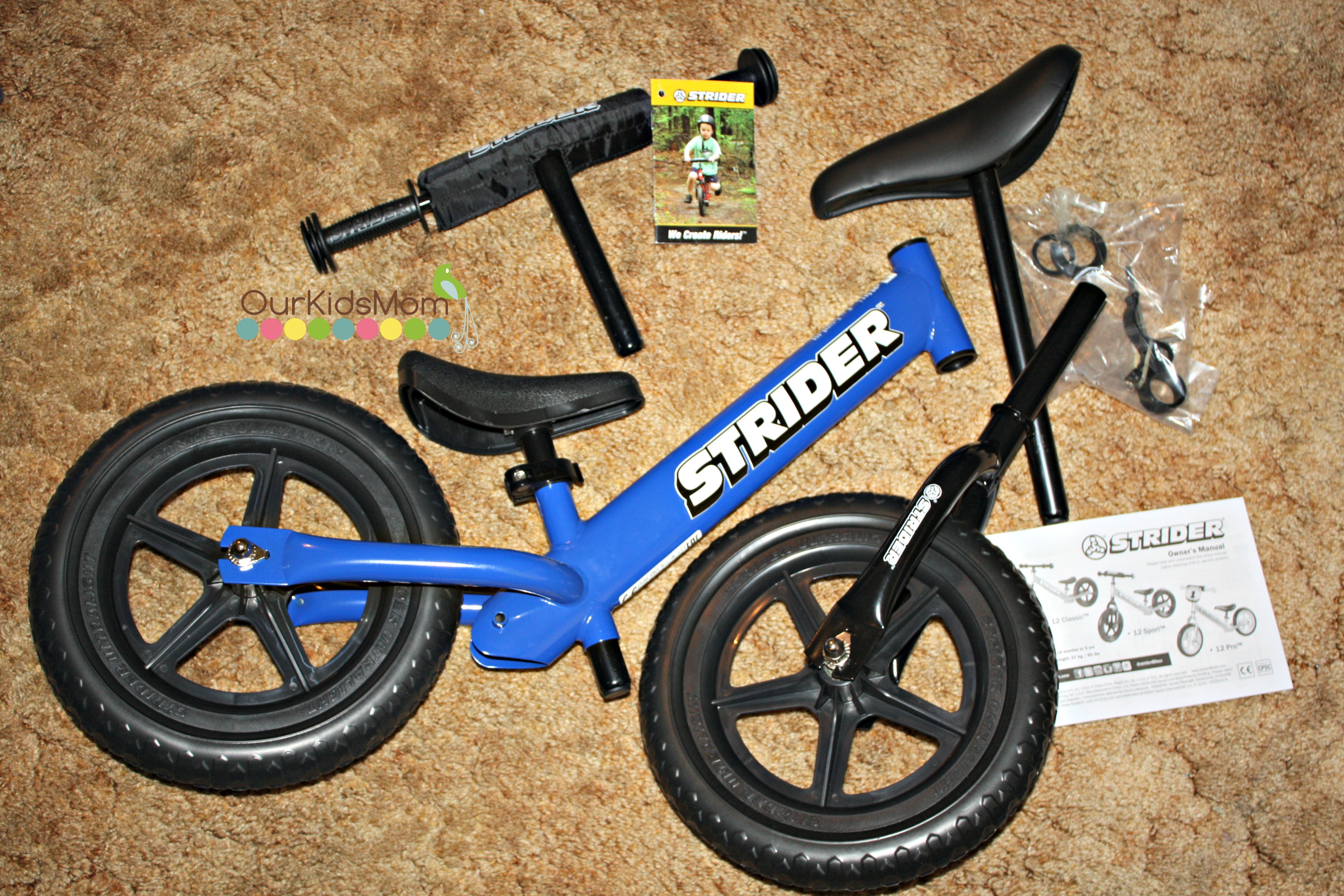 Strider sent me their Strider Sport, and I love the extras they have added to the sport. Taking it out of the box there is very minimal assembly required, about 5 minutes your bike is ready to go.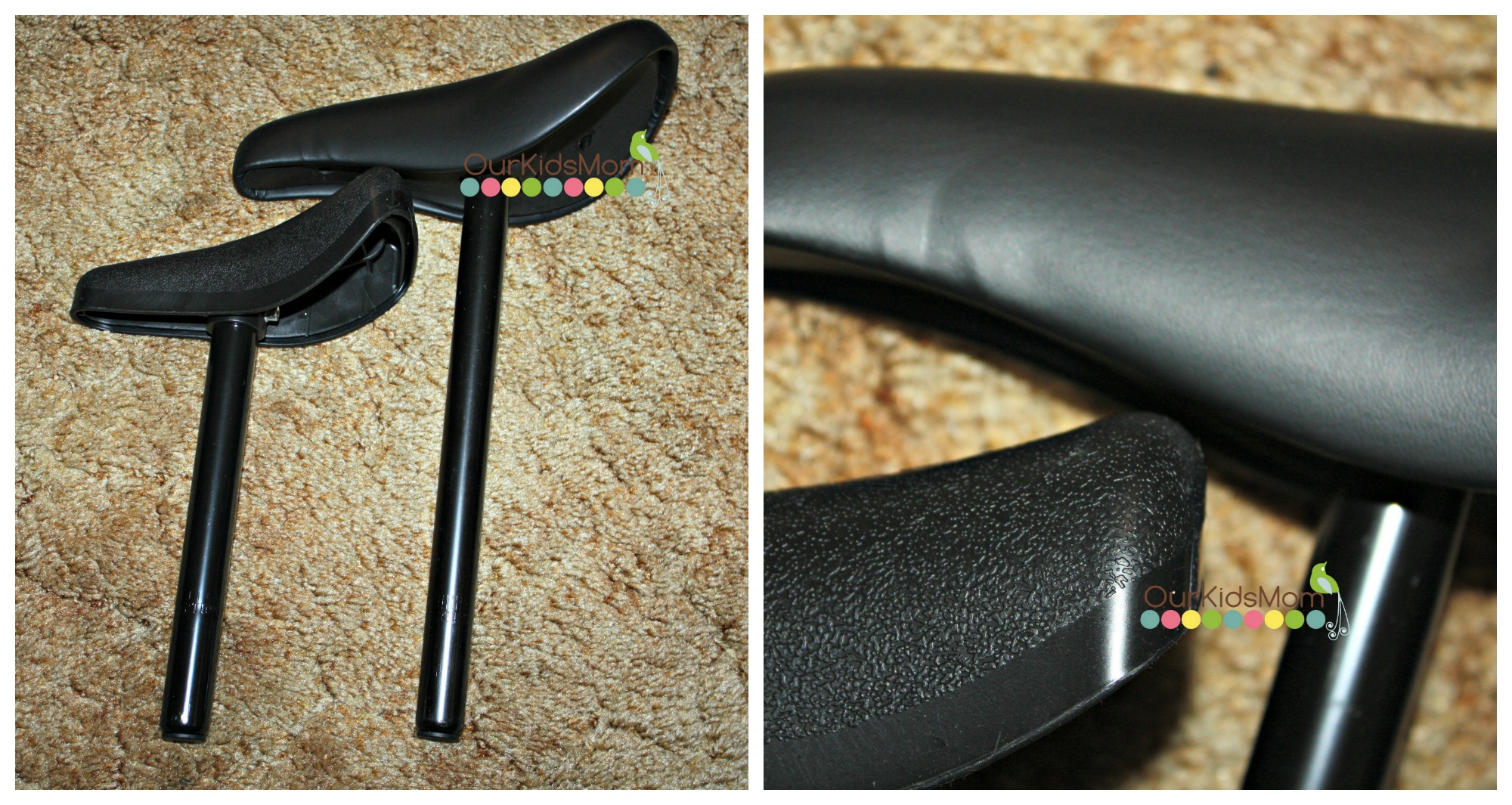 The Strider Sport comes with 2 seats, the smaller seat has a shorter post, smaller seat and is a harder plastic seat for the smaller riders.
The larger seat has a longer post, larger seat, and the seat is a nicer padded seat for the taller older riders.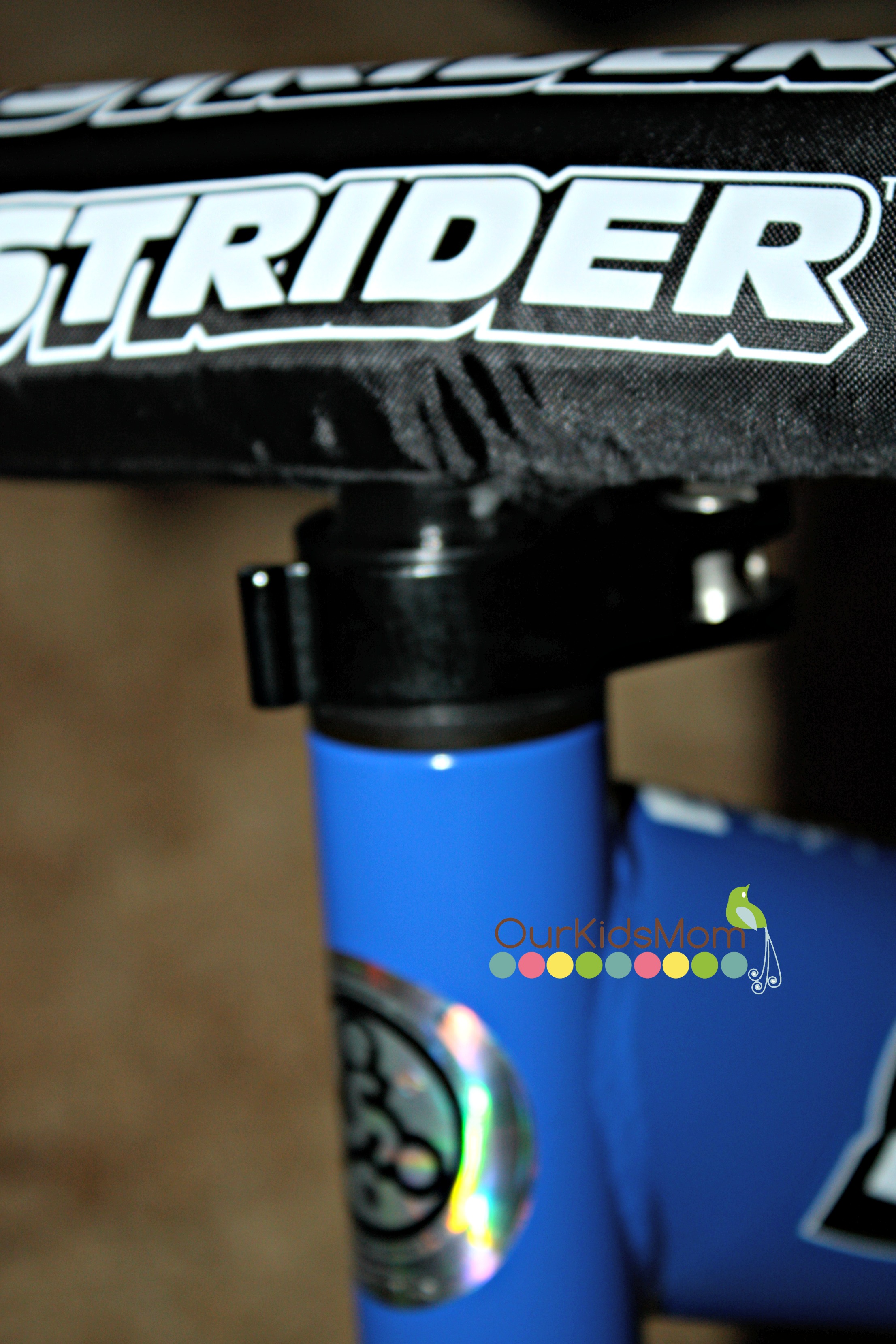 The handle bars and the seat posts come with quick release clamps so there is absolutely no tools required for raising and lowering the bar and seat. Seat height adjustment from 18-22″.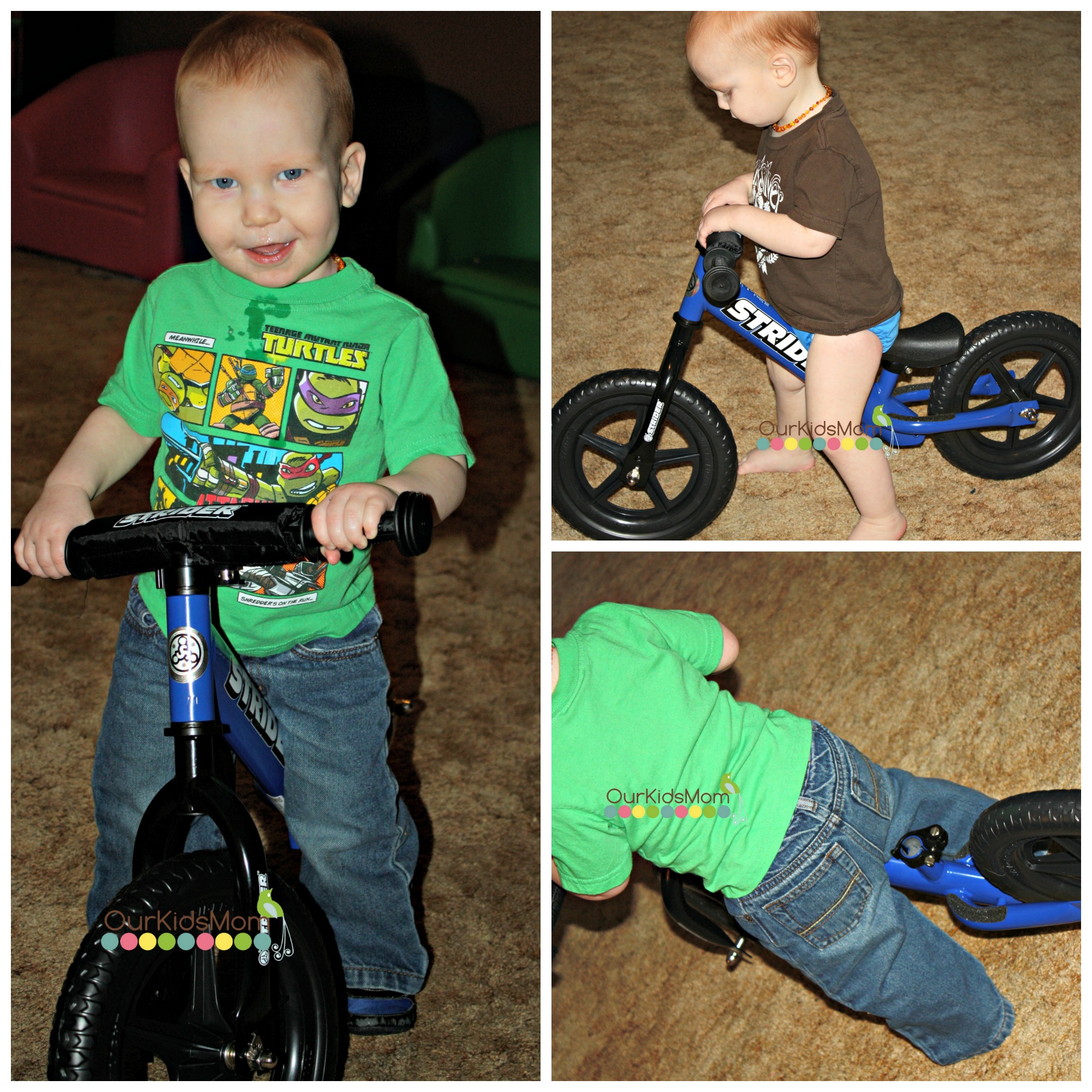 Since we have snow outside I let Mason ride his bike inside.
At first I put the smaller seat on and he walked around a little wobbly. It didn't take him long to start figuring out his balance and soon he was walking around the house no problem.
However he was getting caught up on the seat when ever he would try to get on and off, so I simply removed the seat and it was perfect.
I have to say I have never seen a balance bike that accommodates such young riders.

The Strider bikes are built so lightweight for easy control and handling.
The tires are a EVA polymer (industrial foam) tire that adds to the lightweight frame. Best part of the Strider tires is you will never get a flat and need air.
The handle grips are nice and small for those tiny hands to grip easily, and below the seat on the frame is a footrest for a natural bike balance position.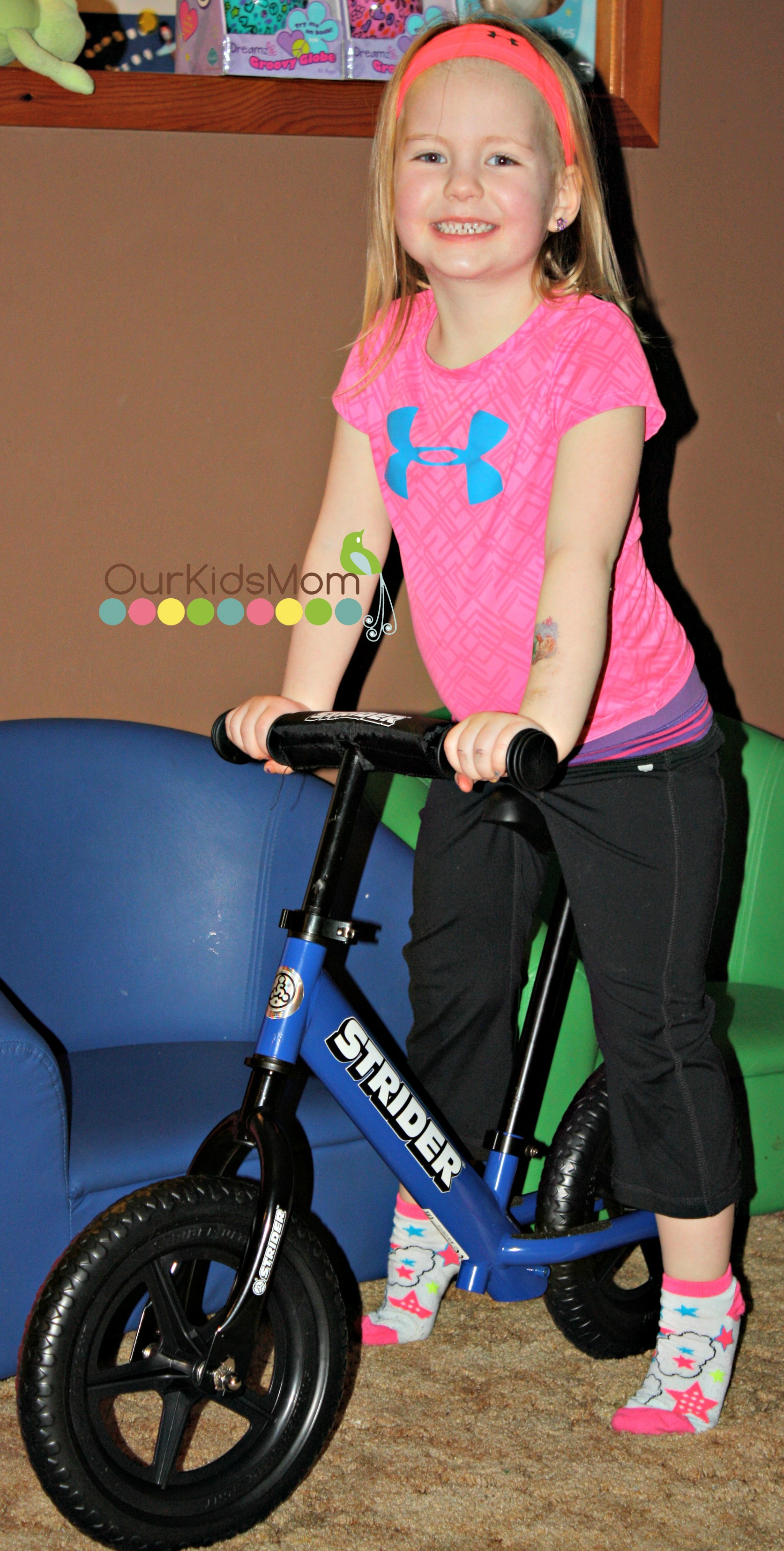 I think every kid needs a Strider. There is no other balance bike out there like the Strider. It has everything from accommodating young riders, super light weight, never have a flat tire again, and the colors are so bright and fun. My daughter still loves jumping on the Strider and cruising around, but for the older kids you can always check the bike size chart for the appropriate bike size.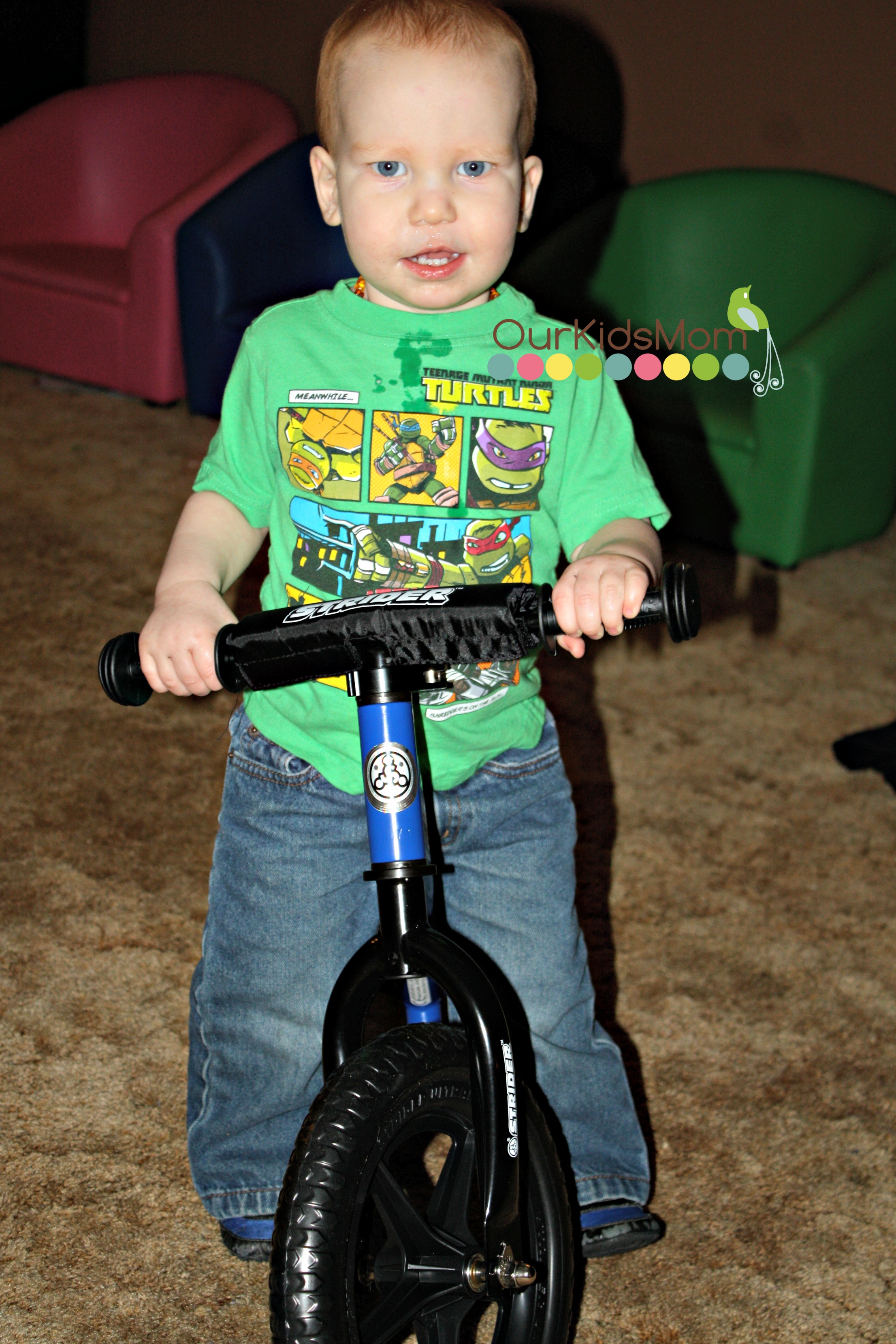 Why start your kids out on a trike that will tip over and teaches them nothing about balance?
Training wheels… that teaches them the hard way about balance.
Instead let them learn their balance right off the start! They will begin to walk with the bike, then start to take strides, and as they get confident they will start picking up their feet and gliding.
From there put them on a 2 wheeler and all they have to learn is to peddle.
It's amazing and fun to watch your children learn to ride a bike all on their own.
Head over to www.striderbikes.com and make learning to ride a bike both fun and easy at early age.
If you have a older child that is struggling to catch on to riding a bike, Strider has you covered too with a Strider 16 that is geared for ages 6-12 years of age.
Connect with Strider Bikes:
WIN IT:
ONE OurKidsMom reader is going to win a Strider Sport 12 in green RV $119!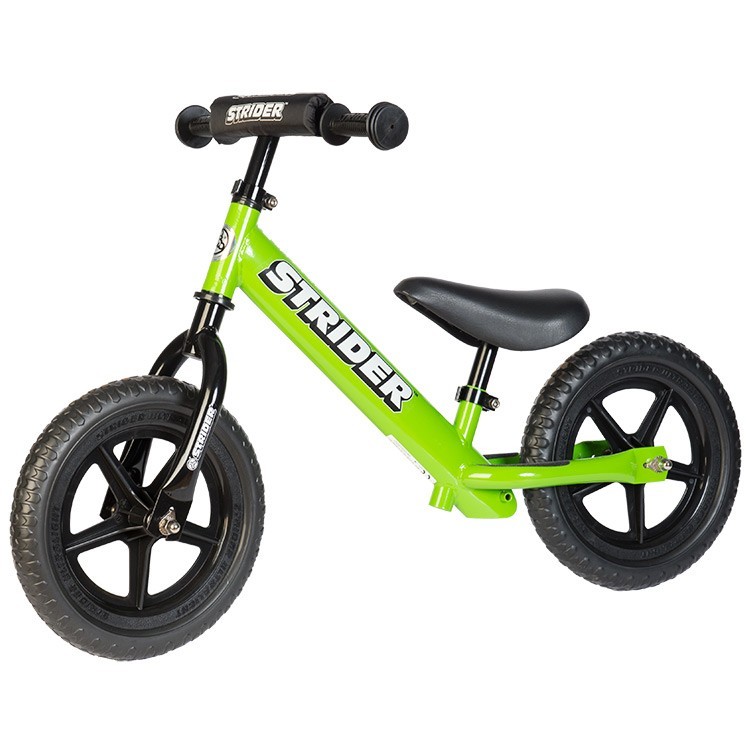 This giveaway ends at 11:59 PM EST on March 14, 2015.