Stride Rite Shoes for Back to School
Samples received for review. All opinions are my own.
If you have children, you know how quickly go through shoes.  Even though it seems like we're buying 10 pairs of shoes a year, you don't want to always be buying the cheapest shoes you can find.  Even your kids need a few pairs of good shoes and they should have a great pair of sandals.
I was asked to review a few pair of sandals for my kids from Stride Rite.  The first pair are the Windflower girl's sandals.  These shoes are designed to keep feet cool wherever the day may take her.  The Windflower sandals have a hook and loop closure that makes it easy to slide these shoes on and off quickly and all by themselves.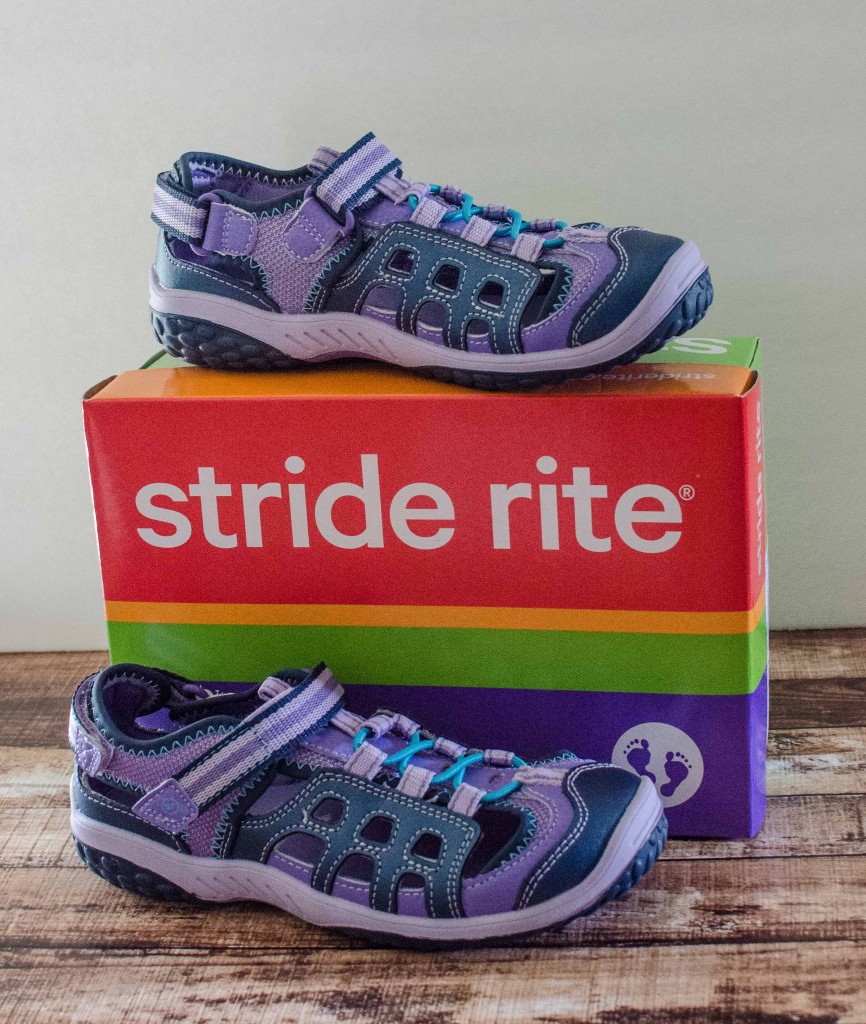 The Windflower sandals are fast drying with a water friendly upper made of leather and mesh.  I love that they allow Emma's feet to breathe, but yet her toes are covered. Our school has a "no open toe shoe" policy for the wood chips part of the playground. She can still remain comfortable in "sandals" but have her toes covered for safety while enjoying the swings.
You can purchase the Windflowers in two different colors: Navy and Purple, or Pink and Grey.  You can also choose wide or medium width.
The second pair of shoes are the Hudsen boy's sandals.  These are just like a fisherman's sandal.  They're made of leather, and have a crosshatch design that's versatile enough to go wherever your child goes.  These sandals have a padded heel collar which makes them comfortable, and feature lots of traction for all his outdoor adventures.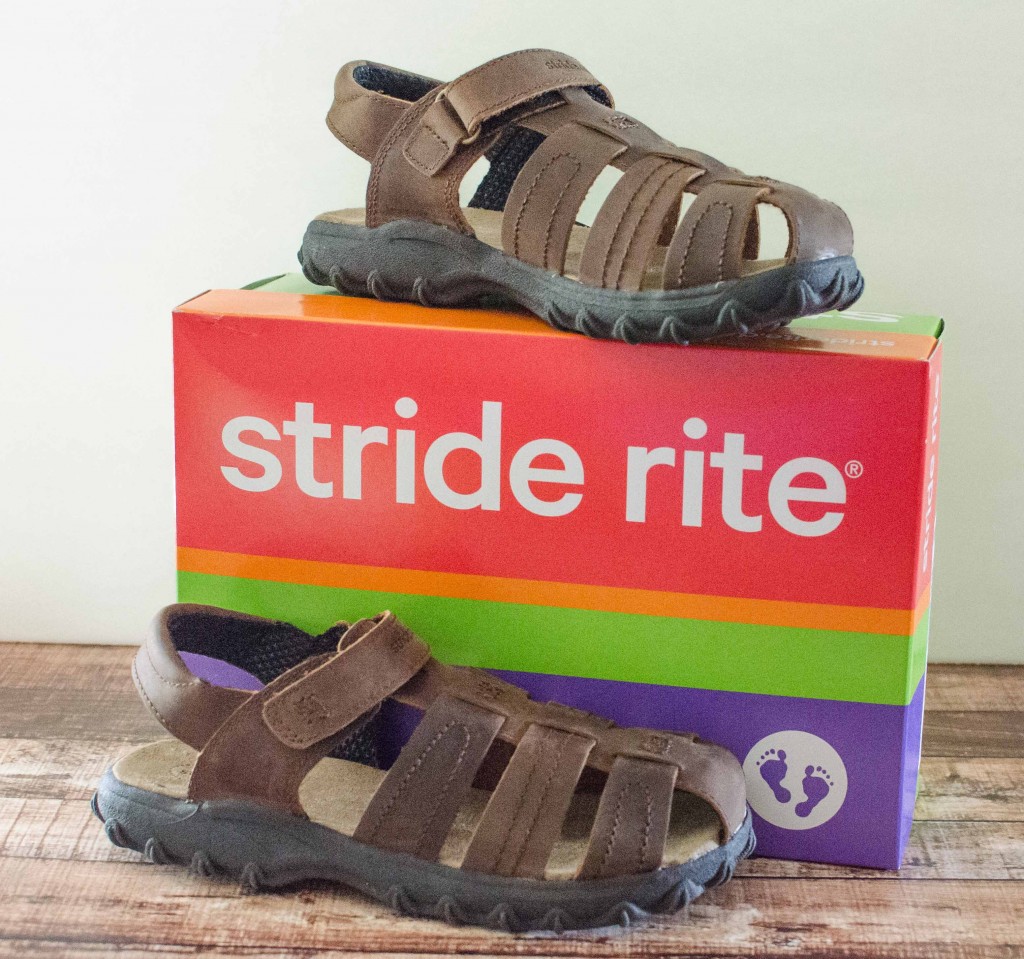 The Hudsen sandals also feature the easy close hook and loop design, and are easily slid on and off your child's foot.  Ethan appreciates the ease of velcro and I appreciate that they are not made to look "cheesy". They are comfortable enough for him to wear every day, but look nice enough that he can wear them with nicer clothes.
These shoes are only available in brown, and can be purchased in either medium or wide width to fit your child.
I appreciate the quality, style and value of Stride Rite shoes. They are made to support my children's growing feet while still offering fun choices for the kiddos. They are shoes that they want to wear.
Connect with Stride Rite:
Do your children wear sandals often?  If so, do you think they'd like the Windflower or the Hudsen?  Let me know in the comments!