Part of being a Step2 Test Drive Mom is getting a heads up on all of the fantastic sales Step2 is having.
I got this in my email and knew I had to share!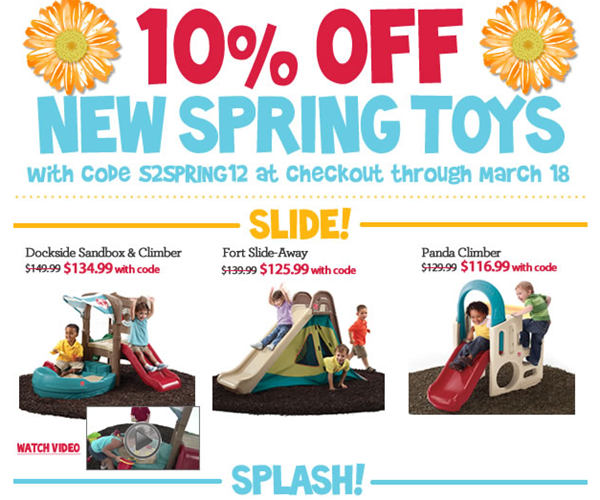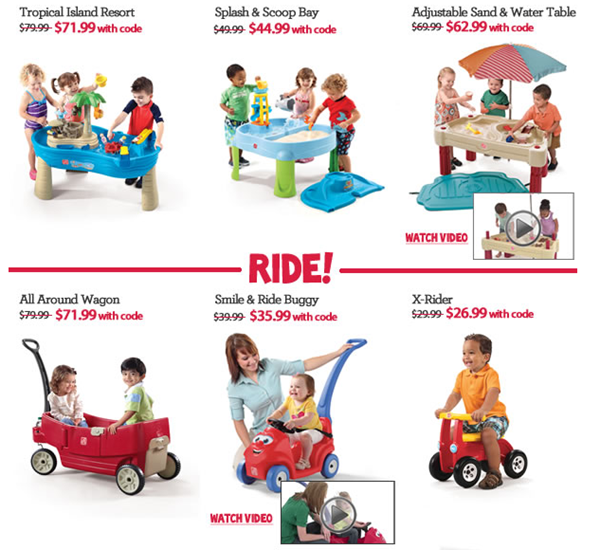 In addition, Step2 has re-launched their "Weekend Deals." Each weekend they're featuring one to two products on sale for 4 days only (a savings of up to 20% off).
Deals are announced on the Step2 Facebook page every Friday.
This weekend's deal is the LifeStyle Grand Walk-In Kitchen – just $188 ($70 off regular price) and the lowest price of the year!
Just enter promo code S2GW312 at checkout through Monday, March 12.