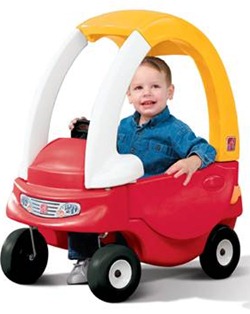 Mother's Day Weekend Deal!
Step2 moms appreciate quality and value. We're saluting moms with special, deeper savings on an oldie but goodie: the Toddle Tune Coupe at $49.99 (that's $20 OFF) for Mother's Day weekend (through Monday).
No coupon code needed; not eligible for further savings.
In addition, Step2 has introduced new color palettes for 11 of their most loved toys.
These "New colors!" ship free today through Monday, May 14 with coupon code S2FSCOLORS at checkout.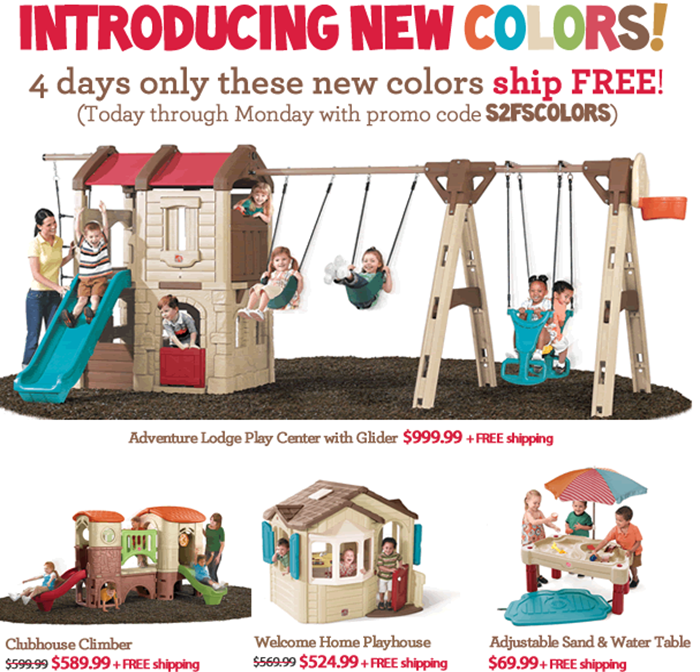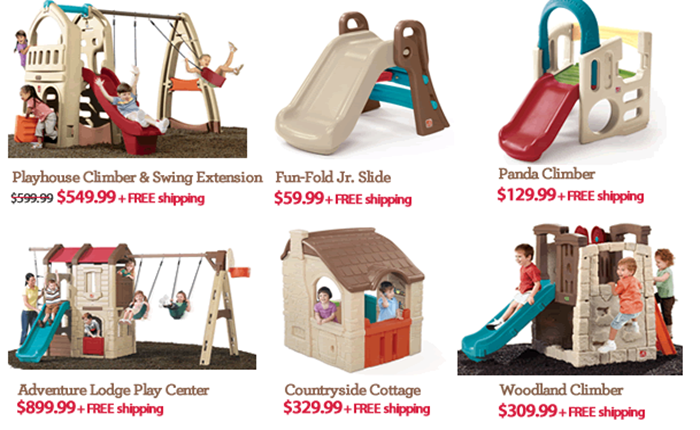 Fun NEW Colors, sale prices and FREE SHIPPING! Snag them while you can!
Naturally Playful® Adventure Lodge Play Center with Glider
Naturally Playful® Adventure Lodge Play Center
Clubhouse Climber
Naturally Playful® Playhouse Climber & Swing Extension
Naturally Playful® Welcome Home Playhouse™
Naturally Playful® Countryside Cottage™
Naturally Playful® Woodland Climber™
Panda Climber
Adjustable Sand & Water Table™
Fun-Fold Jr. Picnic Table™
Fun Fold Jr. Slide™