Staying Warm & Fashionable in Cold Weather
Content and/or other value provided by our partner, HTC.
We live in the Midwest which means extreme temperature changes all the time.  We had a record high in the 70s yesterday and today it's raining with temps dropping all day.  We're expecting snow overnight.  Seriously?!  How's a girl supposed to keep up?  I can send my kids to school in shorts, but when they get home they are putting on hoodies and extra thick socks.  It's crazy!  Needless to say, we keep short sleeve shirts and even shorts in the closet year round.
 
This week I'm showing off how I can stay on top of the winter/spring weather and fashions using my 8X phone.  I love the tiles on my phone.  It gives me super easy access to any app that I frequently use.
 
For instance, I have a weather tile that I've pinned so that I can check the temperature at any time.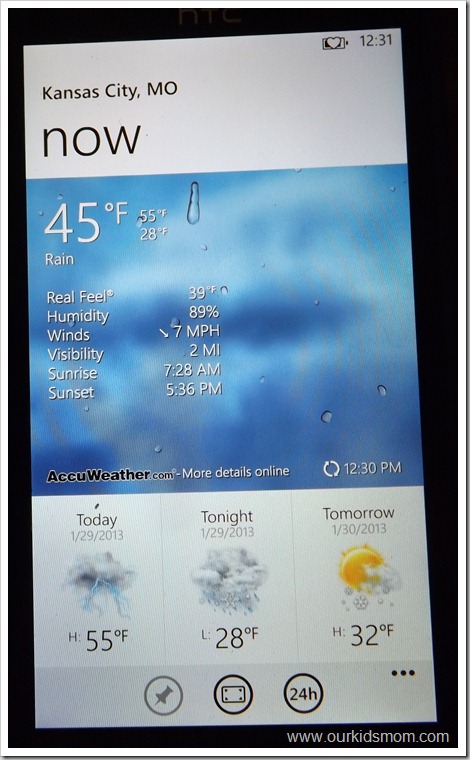 It's so helpful to be able to check it before helping my kiddos pick out clothes for the day.  I don't have to wait to hear it on the news, or look it up online.  It's right there at my fingertips any time I need it.
 
One of my favorite apps is for a popular website that gives lots of outfit ideas for me.
I'm a stay-at-home mom, so I usually wear what's comfortable and easy to wash.  However, when I do need to dress up, I have no idea what to wear.  I love using my 8X to look up quick fashion ideas no matter where I am.  I use it for shopping as well as searching my closet for new ways to use my old clothes.
 
Here's a tip when shopping for new clothes:  Take pictures on your phone of clothing and accessories you currently own before you head out.  Then go shopping & pair up new items with the old easily!  I used to buy multiples all the time simply because I couldn't remember what I already owned.  That is no longer a problem!  I have several items I need matching pieces for stored on my phone and now and I can look them up anytime.  A huge bonus I wasn't expecting is that the colors are a perfect match! 
Here are a few I've taken: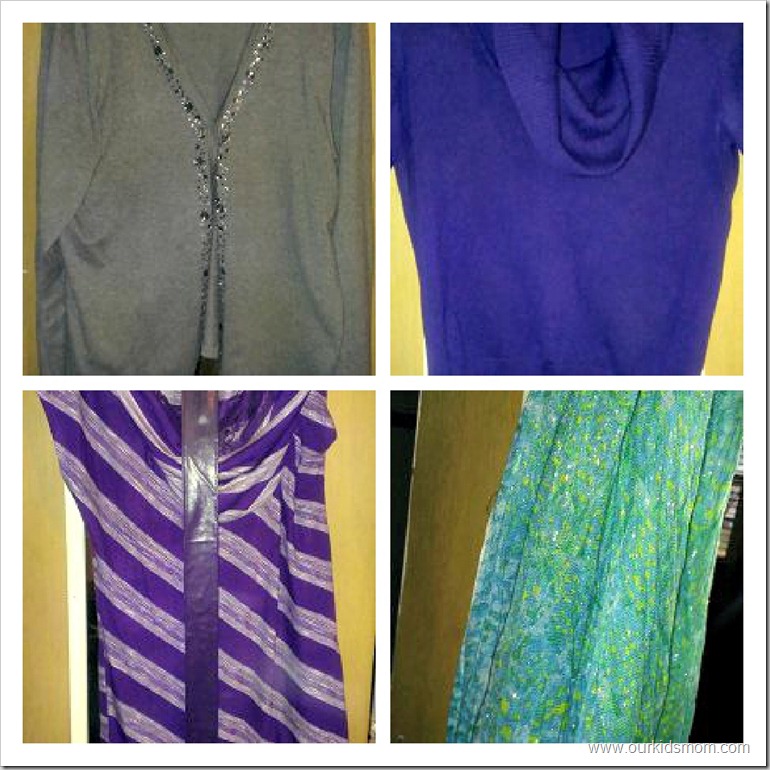 I continue to find new ways to use my phone & I absolutely love it!
 
 
Disclosure of Material Connection: The above mentioned product was received for free. The photos of clothing were taken with the HTC Windows Phone 8X. No other compensation was received.