Staples For Your Electronics Needs | Samsung Galaxy Tab 3 7.0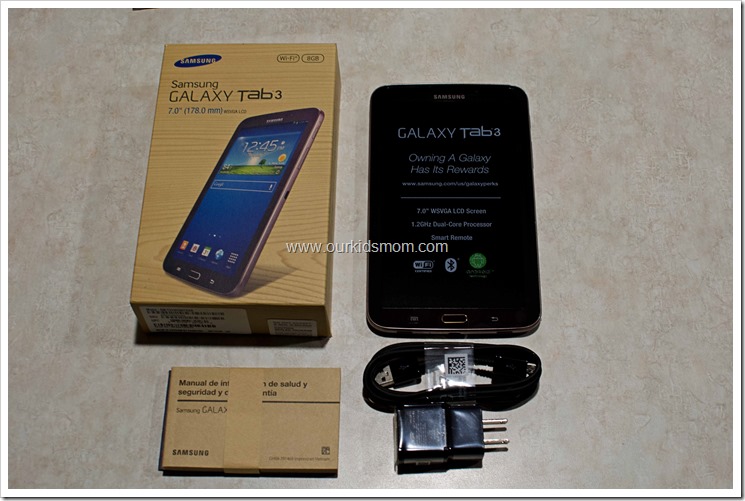 If you were to take a impromptu pole on the street and asked several people what the first thing that popped into their head when you said the word Staples… more often then not you would get "Office Supplies". Yes, Staples carries the standard paper, printers, pens and furniture… but they also carry a nice selection of consumer electronics as well. More and more people are relying on devices like tablets to help keep them organized, to help them work away from the desk and to stay connected.
I was asked to review the Samsung Galaxy Tab 3 7.0 from Staples. This tablet runs on the Android Jelly Bean system and has a 7 inch touch screen for great visibility while browsing.  The Samsung Galaxy Tab 3 also has an onboard 8 GB memory, to save all of your photos, music, and more.  If you own other Samsung devices you can sync your tablet with them in order to gain access to all of your music, photos, and videos, apps and more without having to upload them from your email. 
You can also access all of your favorite music, television shows, videos, and over 750,000 apps all powered by Android 4.1, all on an easy to use interface.  This tablet features a 1.2 GHz Dual Core Processor, Wi-Fi, Bluetooth, a 3 MP back camera, and 1.3 MP front facing camera, for all of your video and photo taking needs, GPS with GLONASS internal speakers, as well as a headphone jack.
I am a huge Samsung electronics fan. In the photo above you will see the Samsung Galaxy Tab 3 (on the Verizon network), the Galaxy Tab 3 – 7", the Note 3 (on the Verizon network) and the Galaxy S3. The 7" Galaxy Tab functions just as well as the 10.1" tablet, but is a more portable size. I can carry the 7.0 in my bag (in a case to protect it) without noticing a change in the weight, whereas tossing in my full sized tablet seriously weighs down my bag. Having this portability means I use my tablet more often.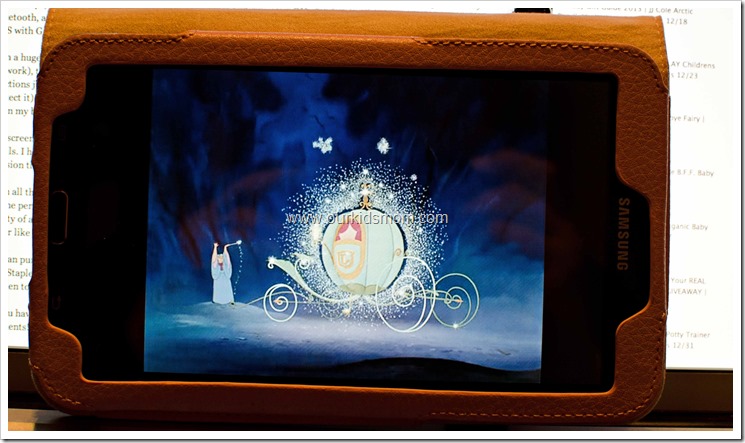 The screen size is fabulous for watching our favorite shows on Netflix or Amazon and I don't strain to read my emails. I honestly don't rely on my tablets to take photos because I always have my phone with me, but on the occasion that I have snapped a photo, it was crisp and clear and worthy of sharing on Instagram.
All in all the Samsung Galaxy Tab 3 7.0 is a compact powerful tablet that can hold it's own next to the big boys. It's the perfect size for portability but not so small you need a magnifying glass to read on it. With a wide variety of apps through the Google Play store it has something for everyone. If you are a multiple Samsung owner like myself, sharing between devices is a huge plus!
You can purchase this tablet at Staples for just 192.99, at a savings of $7 right now, either online, or at your local Staples.  If you've been looking for a great tablet to be able to take with you on road trips, or just to have to listen to music, or browse while at home, the Samsung Galaxy Tab 3 may be a great choice for you. 
Do you have a favorite tablet?  Have you tried the Samsung Galaxy Tab 3, yet?  If so, let me know in the comments!
BUY IT:
You can purchase the Samsung Galaxy Tab 3 7.0 at Staples
Disclosure of Material Connection: I received one or more of the products or services mentioned above for free in the hope that I would mention it on my blog. I only recommend products or services I use personally and believe will be good for my readers. I am disclosing this in accordance with the Federal Trade Commission's 16 CFR, Part 255: "Guides Concerning the Use of Endorsements and Testimonials in Advertising." The opinions expressed in this post are entirely my own. Your experience with the product may differ from mine. The sponsor is responsible for prize fulfillment and will be shipping the winner(s) their prize(s). For more information read my disclosure policy.