Spring Home Makeover with Pergo Laminate Flooring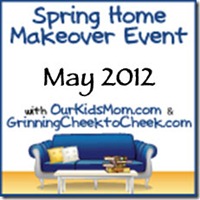 We have been fighting cracking walls, stuck doors and sloping floors for a few years now. Our house is only 13(ish) years old, so we were hoping it was just initial settling. When our upper floors started to crack and stick we finally decided to contact a couple of experts for their opinion. Both agreed that our foundation needed piering and our slab needed mud jacking. *insert whooping Yippee Yippee YEAH! here*
In order to repair the foundation we have to tear up our current flooring to expose the concrete slab beneath it. There will be holes drilled, piers inserted and mud jacking done through those holes. Pergo has always been a favorite flooring option for me, so when Pergo agreed to supply the materials for the new floor we were so excited we headed straight to Lowes to pick it out.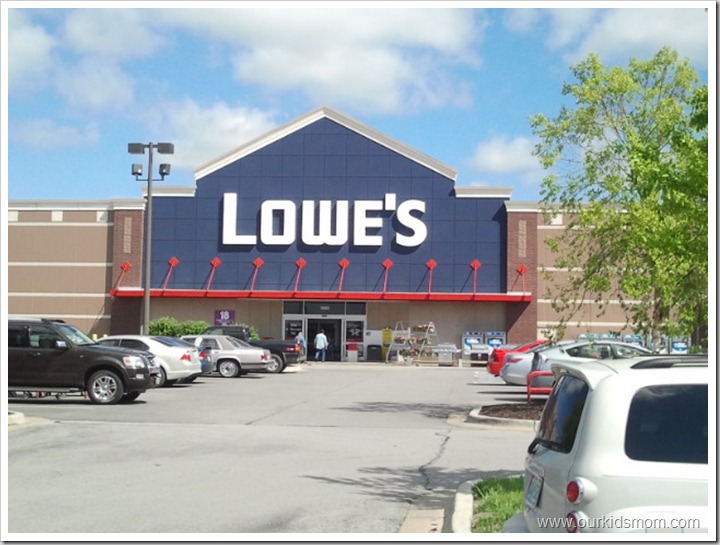 Lowes has always been one of my husband's favorite "big boy toy stores", so our visit was on familiar ground. The Pergo aisle had a large selection of colors to choose from and plenty of people around to bounce your ideas off of to find the right product. We knew ahead of time that were looking for the Pergo Max line.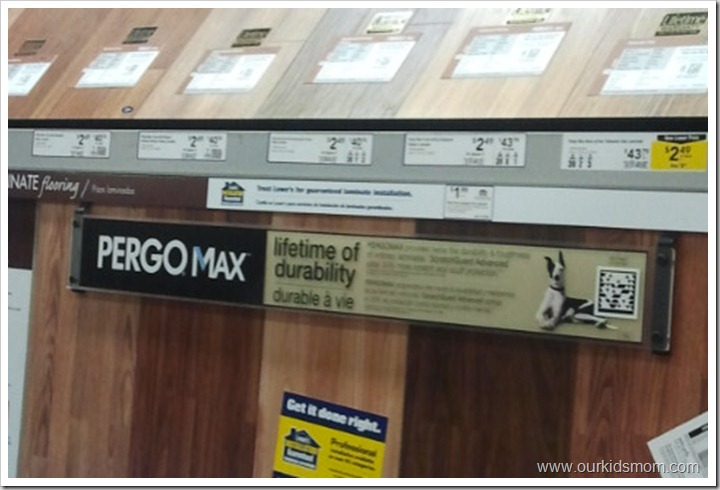 PERGO®MAX™ provides twice the durability and toughness of ordinary laminates.*  AccuWood Textures™ for the most realistic look. SecureLock™ for the fastest click installation and superior joint strength. ScratchGuard Advanced for 30% greater scratch protection. ** Premium attached underlayment for maximum sound reduction and ease of installation. Lifetime Limited Residential Warranty, Limited 5-Year Light Commercial Warranty.
*  Compared to standard AC-3 laminate flooring and measured by NALFA/ANSI LF-01-2008.**  Test Method 3.7 and NEMA LD3-2005 Section 3.7.
Pergo is perfect for the do-it-yourselfer and provides step by step instructions so that you are completely happy with your purchase/choice. If we hadn't known ahead of time what we were looking for, there was a clear step by step guide to choosing your laminate flooring guide posted prominently on the display.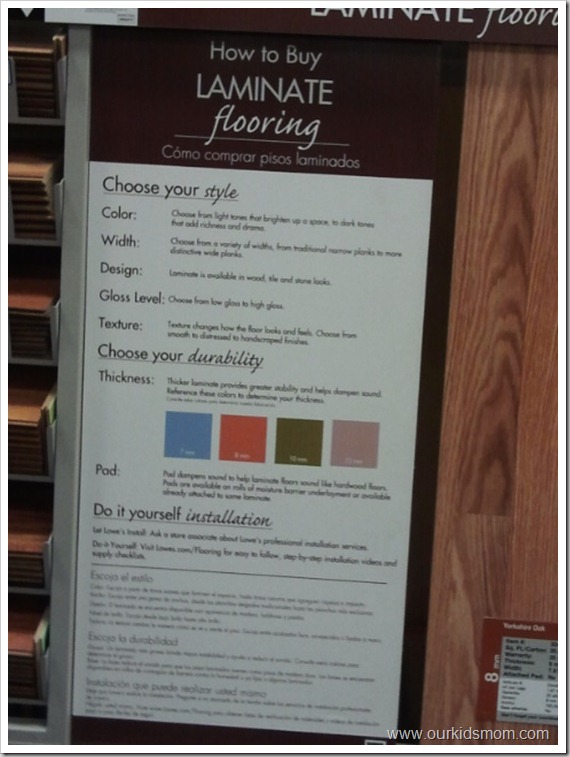 Our main decision was what color… and boy did we have plenty to choose from.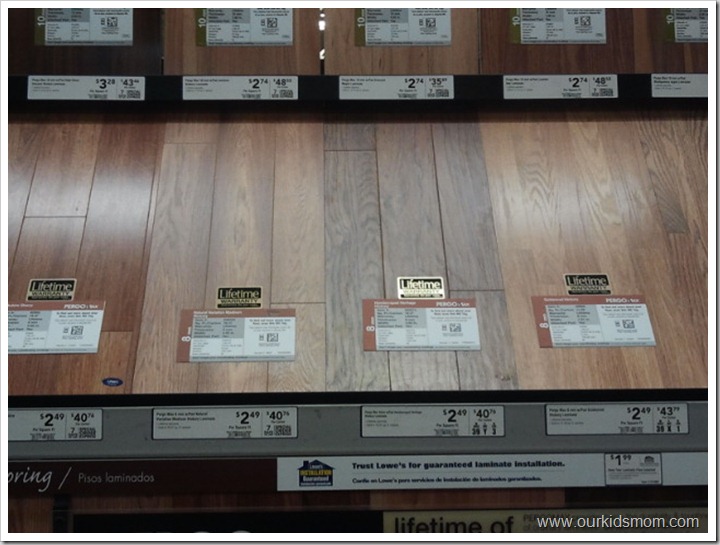 There were so many colors and grains to choose from it could make your head spin. Most of our house is hard wood stained in an oak finish. We went the laminate route this time because we will be installing over concrete, but we wanted to match the other wood in our house as closely as possible.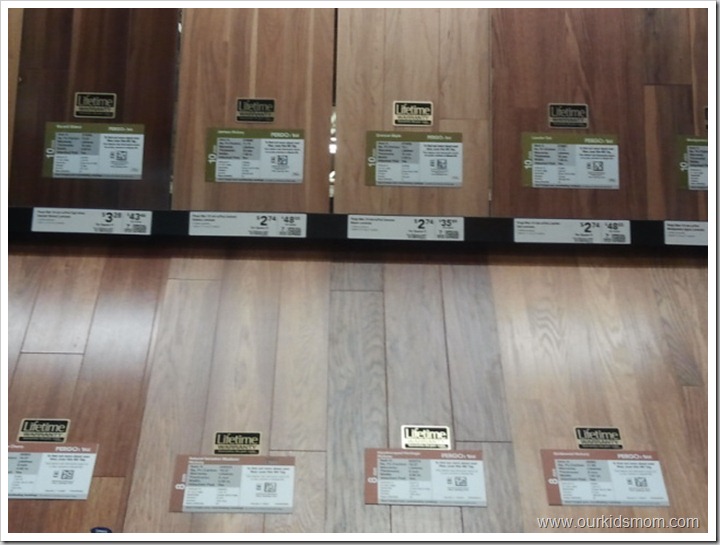 Although we had already done a little window shopping online, I wanted to see the flooring in person just to make sure we were choosing the right color. Below is a photo of the three oak colors available for us to choose from at this particular Lowes.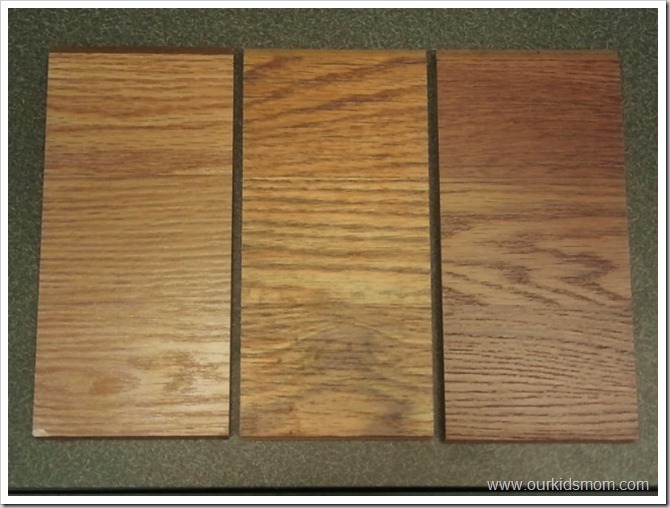 We were leaning towards the Lassiter Oak but decided to go ahead and purchase a couple of different colored samples to lay next to our wood flooring at home.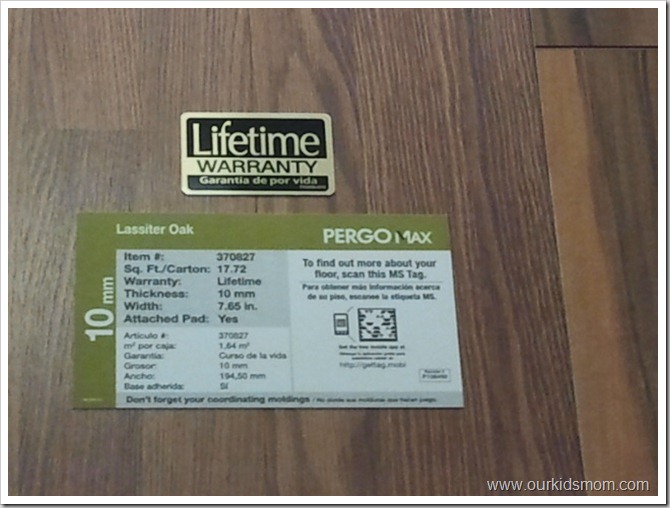 If you are really undecided, there are samples of every choice available for purchase. I think this is a fabulous option because it never fails that the lighting at the store makes an item look completely different than it does in your own home.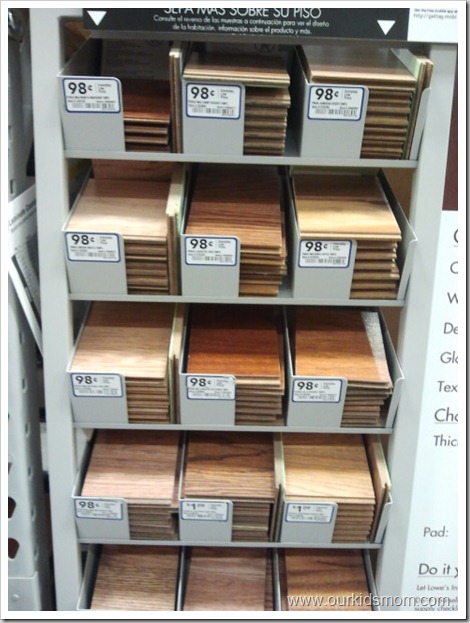 I'm glad we brought home samples because it made me more confident in our decision. We stuck with the Lassiter Oak and will be bringing you coverage of our installation and the finished product soon! Wish me luck… the foundation crew is due to pull into our driveway any second! I am not looking forward to this portion of my "home makeover".
Disclosure of Material Connection: I received one or more of the products or services mentioned above for free in the hope that I would mention it on my blog. I only recommend products or services I use personally and believe will be good for my readers. I am disclosing this in accordance with the Federal Trade Commission's 16 CFR, Part 255: "Guides Concerning the Use of Endorsements and Testimonials in Advertising." The opinions expressed in this post are entirely my own. Your experience with the product may differ from mine. The sponsor is responsible for prize fulfillment and will be shipping the winner(s) their prize(s). For more information read my disclosure policy.