Spring Chick Cupcakes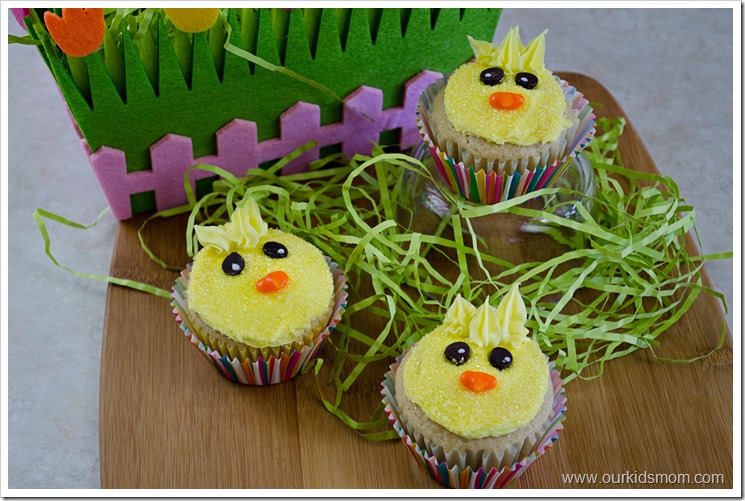 As much as I love decorating cakes, it just takes too much time out of my day(s) to do so. I have grown to love decorating cupcakes because they are usually quicker, just as cute and a great way to keep portion control in check!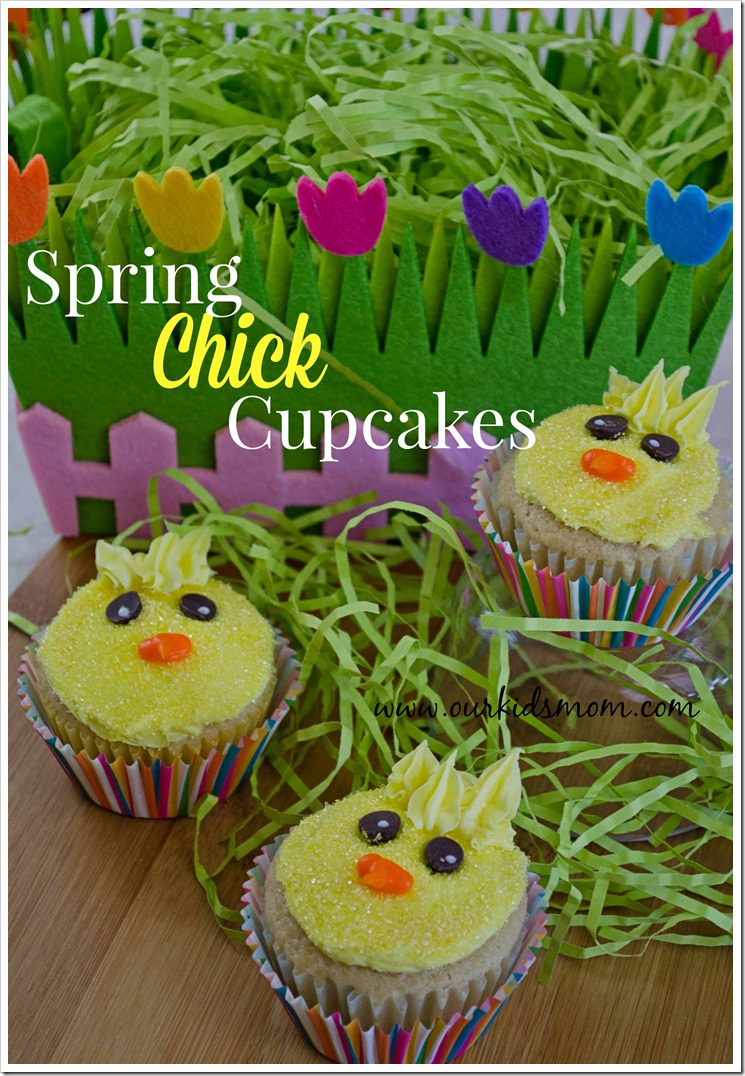 These Spring Chicks are fairly simple to achieve. You will need:
* Yellow frosting
* Yellow sugar crystals
* Chocolate Chips
* White frosting
* Orange frosting
* Toothpick
* Icing bag
* Round Tip & Closed Star Tip
I started out by icing the tops of the cupcakes smoothly with yellow frosting. Then gently sprinkle yellow sugar crystals over it, or turn it over and dip it in a plate of sugar crystals.
Take your chocolate chips and place them in, upside down, where the eyes go. Dip the end of a toothpick into the white frosting and carefully touch the spot on the chocolate chip where you want the white spot to be. Do this on both eyes.
I made the beaks with a round tip. You can probably make it with a leaf tip, also. I squeezed a decent amount of orange in a line across where I wanted the beak to be, then without stopping the flow I returned to the center of the beak and began to let off the pressure and pulled up. This made the beak point.
Then take the closed star tip with the yellow frosting and create little tufts of fluffy feathers at the top of the chicks head.
I have also seen the beaks made with an orange candy pressed into the cupcake.
There really is no wrong or right way to do these… they are just so adorable!