Sphero 2.0 | Robot | Smart Toy | Game System
Sample received. All opinions are my own.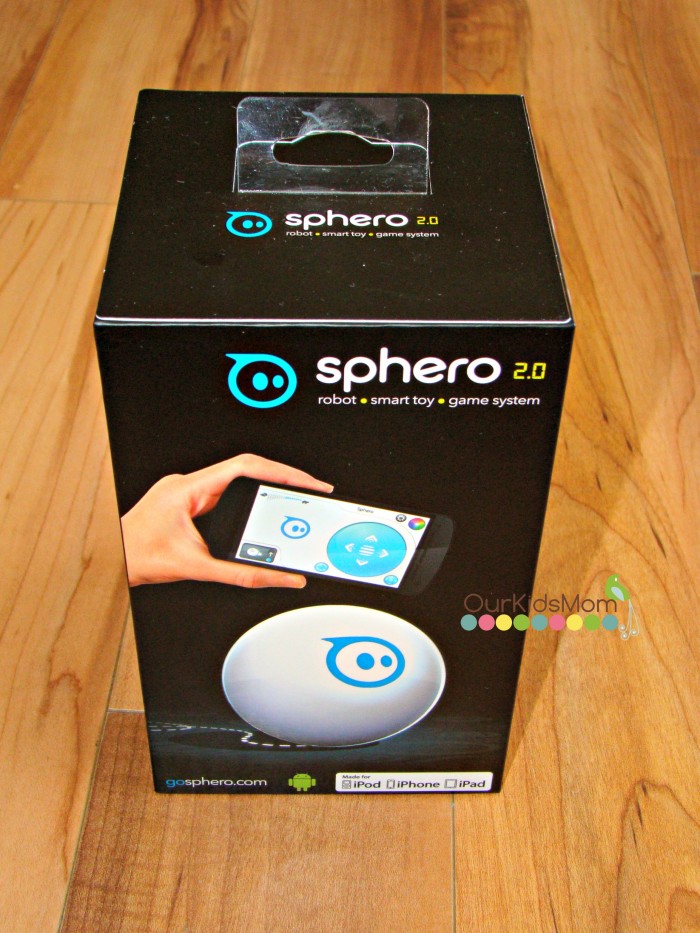 We have a new family favorite toy in our home. It's name is Sphero.
I started out thinking of it as a remote controlled ball, but the longer we have played with it, the more I have realized it is way more than that.
There are so many different ways to use sphero, we have not even been able to try them all yet.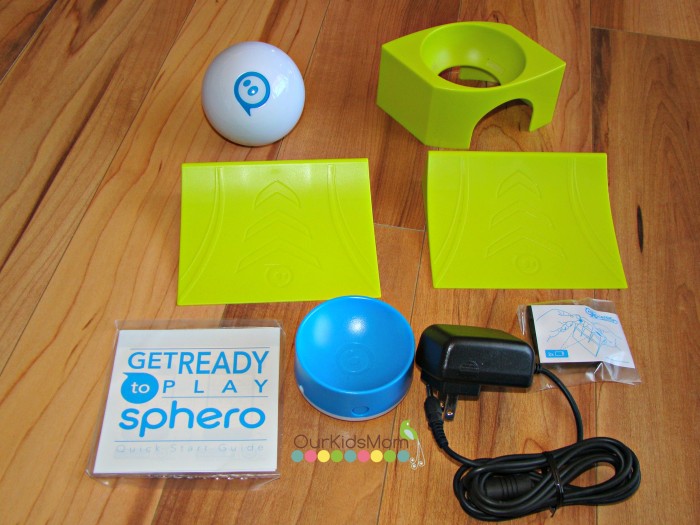 Inside the box was Sphero 2.0, a charging dock, some brief instructions and some ramps for doing tricks.

We went to the app store and downloaded the Sphero app then had to sync the mobile device to Sphero using bluetooth.
The first time you try out the app it sends you through a tutorial. Right away I knew that I had underestimated this little ball. It teaches you the basics about how to move Sphero and what some of the other controls in the app do. Then it sends you out on some missions to complete. You can take on new missions and challenges and are rewarded with new tricks for Sphero. You are also able to name your Sphero and customize the color here.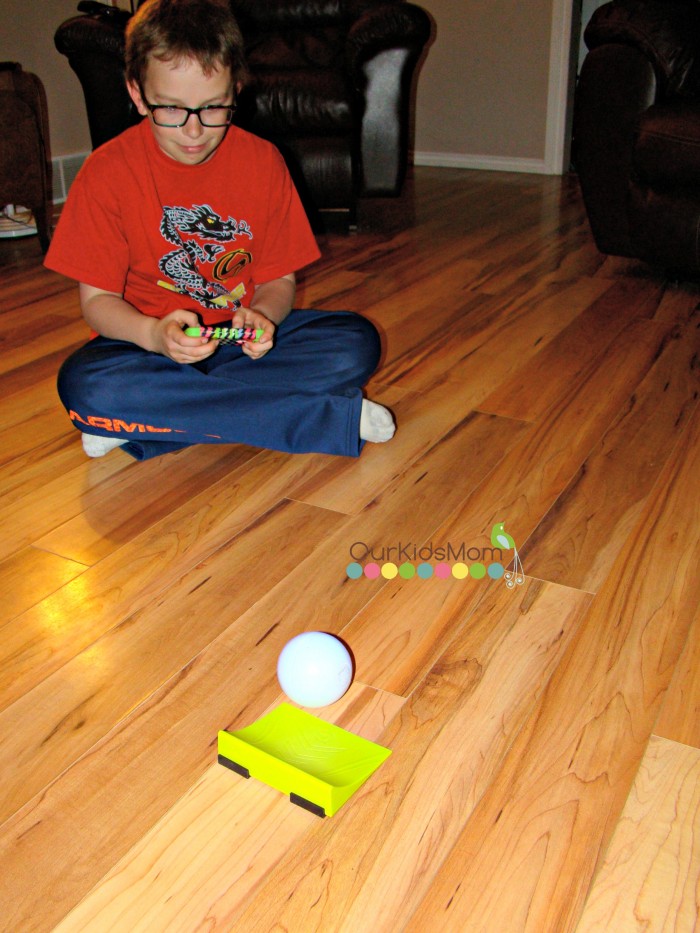 We have used that app to go on the missions and also when setting up our own obstacle course and free play. My kids love to chase after each other with it. Sphero is even capable of moving up to 4.5 mph!
Not only can this be used inside, but is also durable enough to play with outside. Did I mention Sphero is waterproof?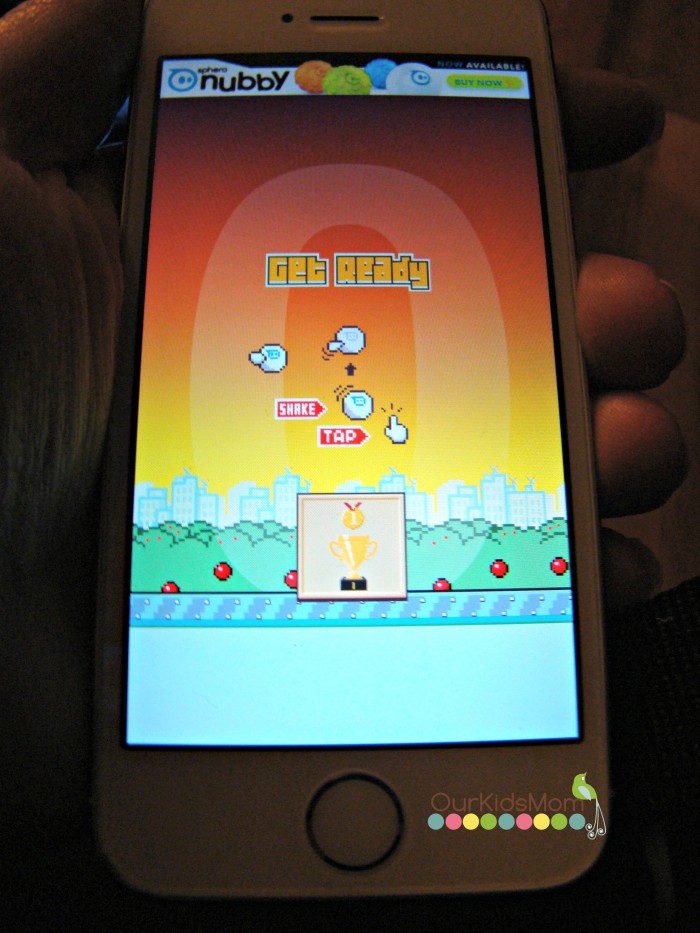 There are many additional apps available for use with Sphero. Some of them use your mobile device to control Sphero, but others use Sphero as the control for the game on the device.
My kids absolutely loved the Flappy Bird app out a while back, they were so excited to try out Flappy Ball. With Flappy Ball, you shake the ball to make your ball in the app go up and down. There have been many hours spent already trying to master that in this house.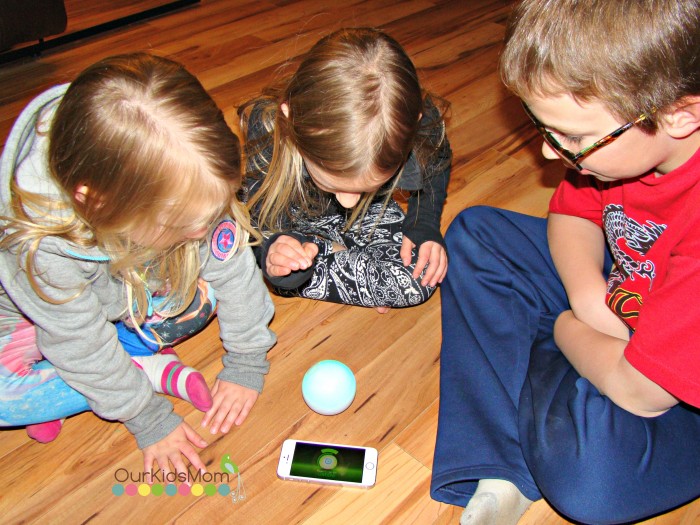 There are also multiplayer apps for Sphero. There are apps like Sphero Tag, that require two or more Spheros that are used to tag each other. When you tag another player you change the color of their ball and take away lives.
Another type of multiplayer app is Color Grab. This one only requires one Sphero. Sphero changes colors and you need to take turns grabbing it when it gets to the specified color. The faster you grab it the higher your points.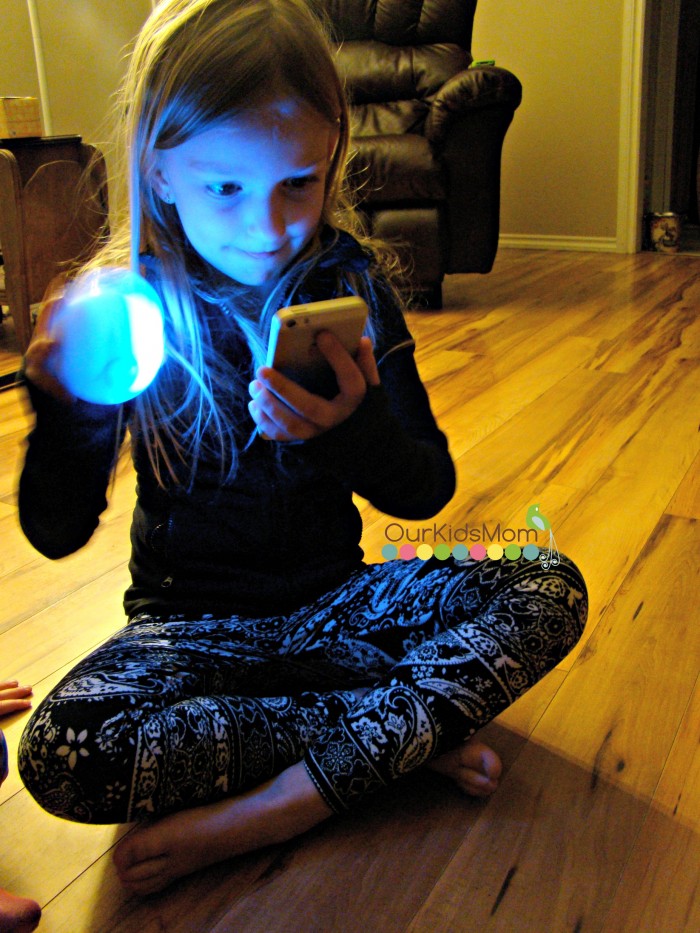 You can purchase several different accessories including a couple different covers to help protect your Sphero from scratches while giving them better traction and extra obstacle course parts.
I look forward to continuing to use Sphero and learn even more about all the features. You can check it out for yourself and even purchase your own at www.gosphero.com.
Connect with Sphero:
WIN IT:
ONE OurKidsMom reader is going to win a Sphero 2.0!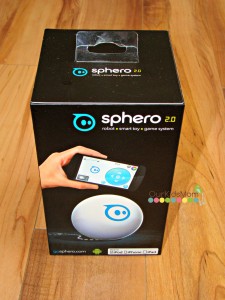 This giveaway ends at 11:59 PM EST on May 1, 2015.