Soup Sunday | Vegetarian Green Chile Stew Recipe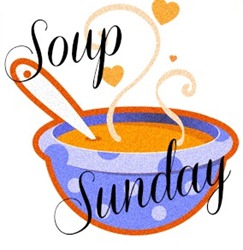 This week I was looking for a heartier soup… the kind that sticks to your ribs. Before our vegetarian days we loved a good beef stew. When I saw this recipe I had high hopes that it would be all that I hoped for and more. I was right! Everyone devoured this soup and even Emma (age 6) asked for me to make it again mid week for her birthday dinner. It is super forgiving… so if you don't have a particular vegetable on hand try a different one! I adapted this recipe from Allrecipes.com. You will see how I altered the recipe a bit in parenthesis. Enjoy!

Vegetarian Green Chile Stew Recipe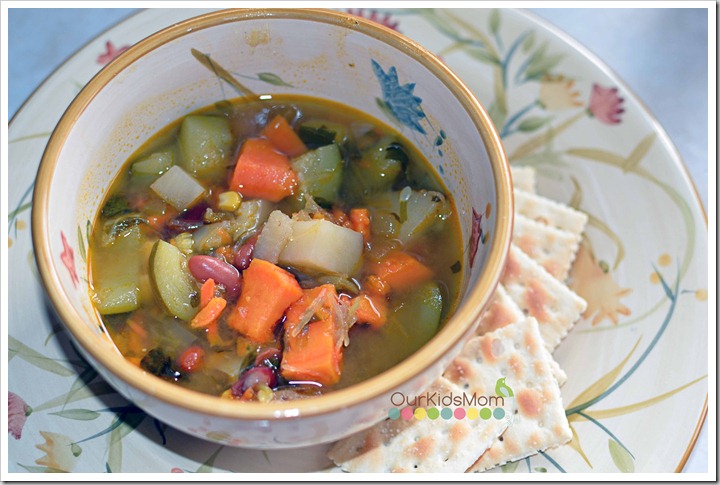 Ingredients
1 tablespoon olive oil
¼ teaspoon minced garlic
½ onion, chopped
2 large carrots, peeled and chopped
1 stalk celery, chopped
4 potatoes, cut in one-inch cubes (I used 2 baking potatoes & 2 sweet potatoes)
¼ teaspoon chili powder
¼ teaspoon paprika
½ teaspoon salt
¼ teaspoon pepper
1 yellow squash, cut in one-inch cubes (I used zucchini squash)
2 cups packed fresh spinach (I was out so I used Spring Mix lettuce)
⅓ cup frozen corn kernels
1 (16 ounce) can pinto beans, drained (I used Dark Red Kidney beans)
1 cup cooked, shredded spaghetti squash (optional) (I used it, mmmm)
2 cups vegetable broth
5 cups water (I only used 2 cups... I like a thicker stew)
3 (4 ounce) cans chopped green chile peppers (I used 1 can just for a tiny kick)
Instructions
Heat olive oil in a large pot over medium-high heat. Add garlic, onion, carrots, celery, potatoes, chili powder, paprika, salt, and pepper. Cook, stirring occasionally, until potatoes are golden brown, about 10 minutes.
Toss yellow squash, spinach leaves, corn, pinto beans, and spaghetti squash into the pot. Continue to stir until spinach leaves have wilted, 1 to 2 minutes.
Pour vegetable broth, water, and green chiles into the mixture. If necessary, add more water to make sure vegetables are covered. Bring stew to a boil, then reduce heat to medium low, cover, and simmer until the vegetables are tender, about 45 minutes.