Soup Sunday | Sausage and Lentil Stew Recipe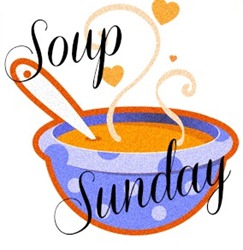 I have a habit of ripping recipes out of magazines and tucking them away in a binder. I always have good intentions of someday making them, but usually they sit and gather dust. I am a creature of habit and we typically rotate the same meals over and over again.
This week I dug through my recipes looking for a yummy but different soup/stew recipe. I found it from a page I tore out of Rachael Ray's Magazine from October 2011. This section was from her Budget Cook feature… Easy to Freeze $10 dinners. I adapted it ever so slightly and made it vegan (and used less water)… but most of Rachael's recipes don't need much tweaking because they end up fabulous.

Sausage and Lentil Stew Recipe
Quick & Easy. Freezes well for up to 1 month. To reheat from frozen allow to thaw enough to release from the freezer container, then place in saucepan with 2 tbsp water.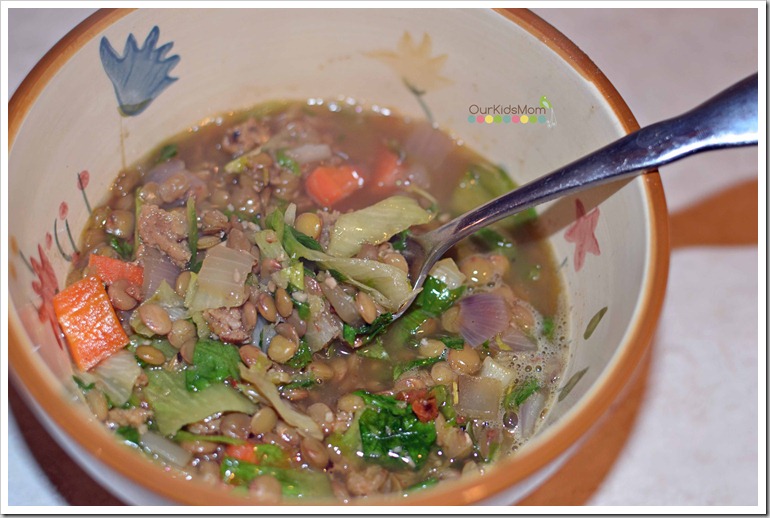 Recipe type:
Main Meal / Stew
Prep time:
Cook time:
Total time:
Ingredients
2 tbsp EVOO
1 lb sweet italian sausage, casings removed, crumbled (I found a vegan variety at our local store) *We doubled the recipe & only used 1 lb... more than enough for us)
1 onion, chopped (about 1¼ cups)
1 large carrot, chopped (about 1 cup)
3 cloves garlic, finely chopped
1 tbsp chopped fresh rosemary
8 oz brown lentils rinsed
4 cups chicken broth (we used vegetable broth)
1 head (3/4 lb) escarole, coarsely chopped
*optional* parmesan cheese to sprinkle on top
Instructions
Heat EVOO over medium-high heat. Add sausage and cook until browned; transfer to a bowl with a slotted spoon.
Add onion and carrot to the pot and cook until slightly softened, about 3-4 minutes. Stir in garlic and rosemary and cook until fragrant, about 1 minute.
Add the lentils, broth and 3 cups water (I only used an additional 1 cup water... we like thick stew). Bring to boil.
Stir in escarole and sausage, cover and cook until escarole is wilted and sausage is heated through, 3-4 minutes.