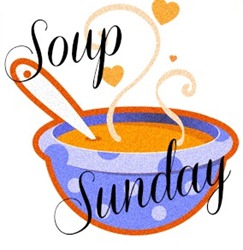 With the cooler weather moving in I get the itch for warm soup, chowder, chili and the like. The past two weekends our family has made some and put it out to graze on all Sunday long. It warms the belly, helps you relax and I love that food is taken care of for the day!
Today's Soup Sunday is a Potato Chowder recipe I adapted from this one on allrecipes.com. My family devoured it and asked me to bookmark the recipe because it was winner!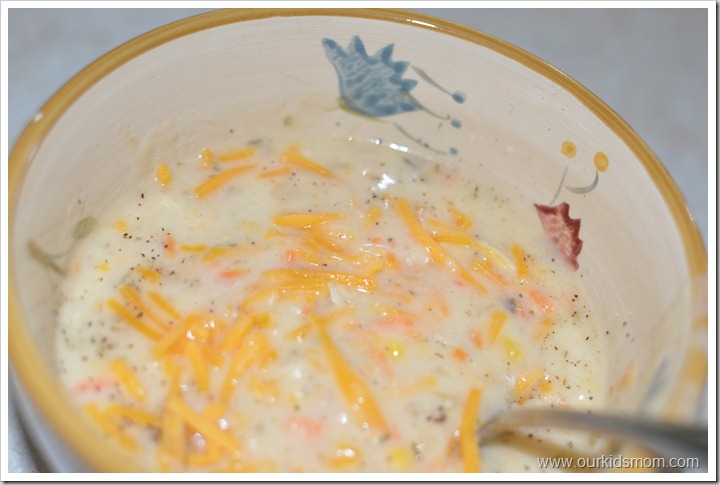 Ingredients
2 cups peeled and diced potatoes
½ cup diced carrots
½ cup diced celery
¼ cup chopped onion
1 teaspoon salt
1-2 tsp garlic powder (to taste)
1-2 tsp organo (to taste)
½-1 tsp rosemary (to taste)
1-2 bay leaves (to taste)
¼ cup butter
2 cups milk
¼ cup all-purpose flour
2 (15 ounce) cans whole kernel corn, drained
2½ cups shredded Cheddar cheese
Instructions
Place potatoes, carrots, celery, onion, salt, garlic, organo, rosemary and bay leaves in a large pot with water to cover. Bring to a boil, reduce heat and simmer 20 minutes.
Meanwhile, combine butter, milk and flour in a small saucepan over medium-low heat. Stir constantly until smooth and thick.
Pour milk mixture into cooked vegetables. Stir in corn and cheese until cheese is melted. Serve.
***** Because of differences in taste I drastically reduced the cheese called for above and made shredded cheese available as an add in. I also shredded the carrots in a food processor so the younger kids would not freak about chunks of carrots in the soup. *****
This recipe is for a bread machine white bread that I also found on allrecipes.com.
 It was a little sweet, but it rose nicely and the family didn't let it cool before it was gone.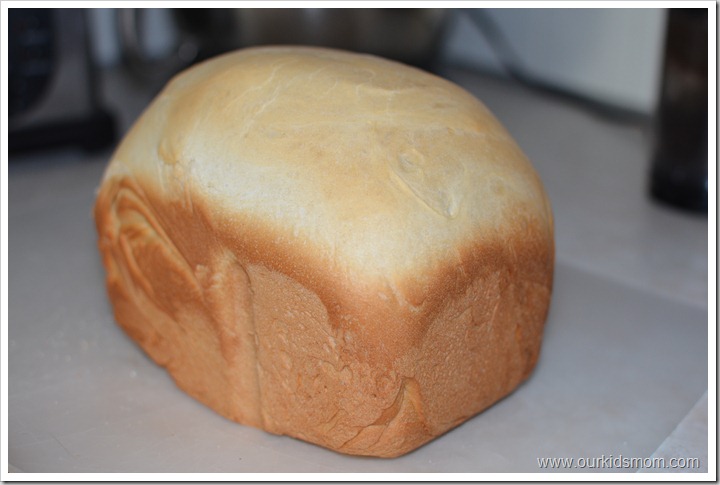 Enjoy!