Soup Sunday | Enchilada Soup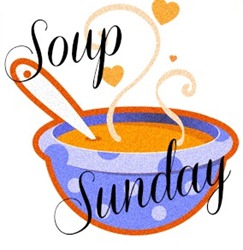 I dug into my 3 ring binder of recipes that I've been hoarding again this week. This time I found a typed page with only a recipe on it. I, for the life of me, can't remember where I got this recipe or if it was good. I assumed it was, because I kept the recipe. We were snowed in on Thursday and a warm pot of soup on the stove sounded fabulous… so I went to work. Prep was SUPER QUICK and the soup was a HIT!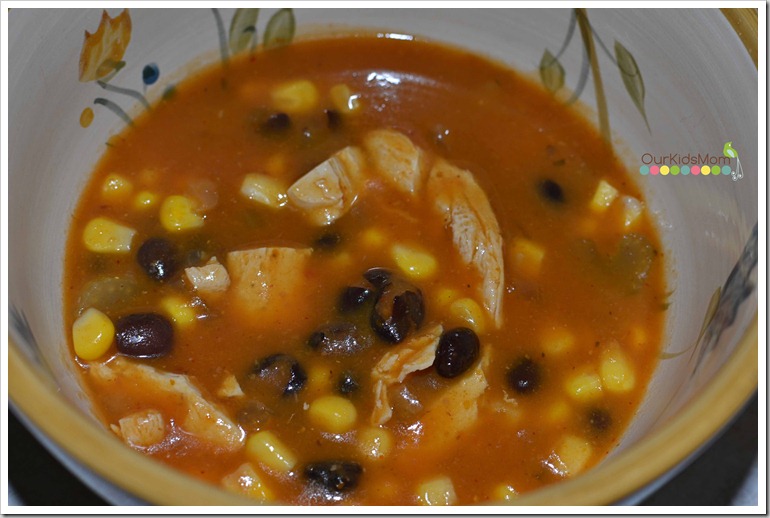 Ingredients
3 C. Chicken Broth (I used vegetable broth)
1½ C. Chopped Celery
½ C. Dice Onion
3 Cans Green Enchilada Sauce (I used mild)
1 15-oz Can Pumpkin
1 C. Frozen Corn
1 Can Black Beans (rinsed & drained)
1 Cup Chopped Chicken (I used Morningstar Farms faux Chicken)
Tortilla Chips
Instructions
In a large pot, bring broth to boil - add celery and onion then simmer 5-10 minutes.
Stir in enchilada sauce and pumpkin and stir until smooth.
Add chicken, corn and black beans.
Serve with crushed Tortilla Chips.