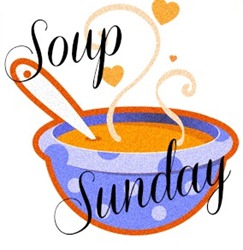 Broccoli and cauliflower are two of my all time favorite vegetables. I was craving cauliflower so I went on a hunt for a good cauliflower soup recipe. I ran across this one on Allrecipes.com and knew it would be a hit.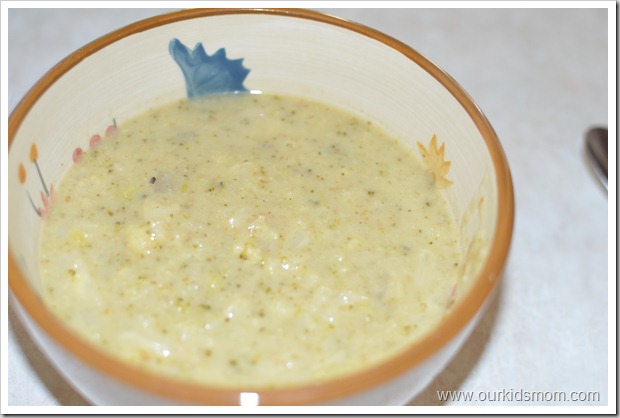 Creamy Cauliflower & Broccoli Soup Recipe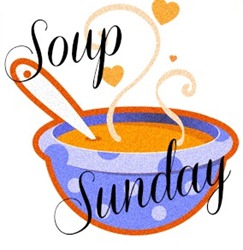 Ingredients
1 quart chicken broth (we used vegetable broth)
1 onion, finely chopped
1 head cauliflower, finely chopped
½ head broccoli, finely chopped
1 teaspoon curry powder
1 tablespoon chicken bouillon granules (again we used vegetable bouillon)
salt and pepper to taste
¼ cup all-purpose flour
½ cup milk (we used ½ and ½ for a little more creaminess)
2 cups shredded Cheddar cheese (we put ½ cup in and left the rest for add-ins)
Instructions
In a stockpot, combine broth, onion, cauliflower, and broccoli. Bring to a boil and reduce heat to low. Continue to simmer until vegetables are tender.
Season with curry powder, bouillon, salt, and pepper.
In a bowl, combine flour and ½ cup of the milk, ½ and ½ or cream (depending on your desired level of "creaminess").
Whisk briskly until there are no lumps. Add mixture to soup, stirring continuously as soup thickens.
Stir in desired amount of Cheddar cheese until completely melted. Although the recipe calls for 2 cups, I only put in ½ a cup and allowed everyone to add their own desired amount).
If you like a little creamier soup, pull out ¼ of the soup and run through a food processor... then re-add to the soup and stir.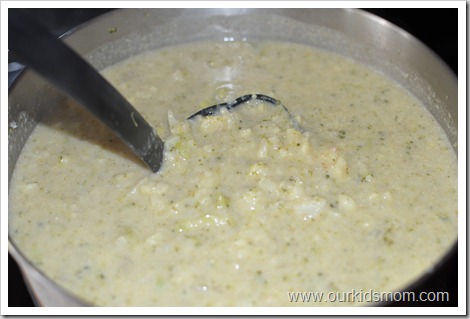 This was a huge hit and everyone devoured it, even the littlest kids. We have picky children when it comes to cheese so I put a minimal amount in the soup and allow everyone to add as much as they desire. Serve it chunky or run a little through the food processor like I did to "cream" it up a bit.
We served this with our Gluten Free White Bread and it was yummmmmy.