Soup Sunday | Chili Seasoning Mix Recipe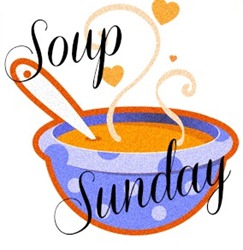 This past week was cold and drizzling outside… the perfect kind of weather for chili. I am revisiting this recipe from last year because it's one I turn to often. It saves me money, I can alter it to be a little spicier if wanted keep it on the tame side, and I know what is going into my family's food.
I meant to take photos of my chili, but alas I forgot and it disappeared quickly. My chili changes constantly depending on what is in the cabinet. Generally I start with 3 cans of dark red kidney beans, 1 can of black beans, and 1 can of chili beans. It then add a jar of mild salsa, 1 can of diced tomatoes and a can of corn. Then I add the spice below! At this point meat eaters can add hamburger, pork sausage, bacon, or even smoked sausage… but there is plenty of protein and vitamins in the base without the meat.

Chili Seasoning Mix Recipe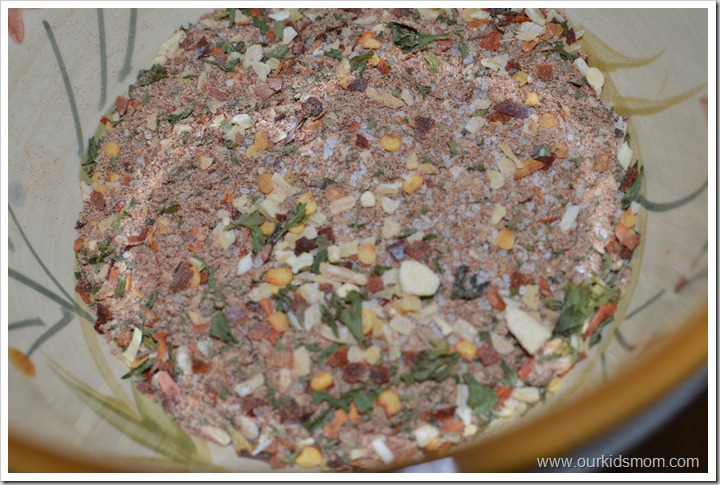 Ingredients
Chili Seasoning Mix
4 teaspoons – 2 Tbsp chili powder
1 tablespoon crushed red pepper
1 tablespoon dried minced onion
1 tablespoon dried, minced garlic
2 teaspoons white sugar
2 teaspoons ground cumin
2 teaspoons dried parsley
2 teaspoons salt
1 teaspoon dried basil
¼ teaspoon ground black pepper
Instructions
In a bowl, stir together chili powder, red pepper, onion, garlic, sugar, cumin, parsley, salt, basil and pepper. Store in an airtight container.
Use as follows: Use approx. 2T of seasoning per 1 pound of meat (small batch of chili). Also, if you prefer just a "warm" flavor, decrease the red pepper flakes to 1 tsp.
This recipe is very forgiving. The range for the chili powder is preference only. 4 tsp is what I use, but have read others say they add up to 2 Tbsp. If you prefer to thicken your chili, the original recipe called for 1/4 cup flour. I prefer to add 1/4 cup of refried beans at a time to the chili until desired consistency as I felt the flour overpowered the recipe.
This recipe was adapted from Allrecipes.com