The Sound of Music – Starlight Theatre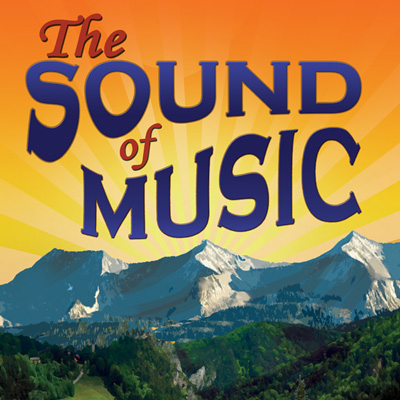 This classic musical from Rodgers and Hammerstein is now playing at Starlight Theatre.  This is the fourth production at Starlight for the 2014 Broadway season.  It opened Friday, July 25 and runs through Thursday, July 31.
The Sound of Music tells the classic story of the stern Captain von Trapp discovering a new love for his children when a free-spirited governess, Maria, brings laughter and music back into their lives. Set in Austria in the months before the 1938 Anschluss that ultimately developed into World War II, the musical is the final collaboration of Rodgers and Hammerstein. It opened on Broadway in 1959 and has been revived numerous times since.
My husband and 11 year old daughter were given tickets to have a date night to see the incredible musical last night.  They came home with smiles on their faces and nothing but compliments on how great the show was.   Here is their pre-show selfie.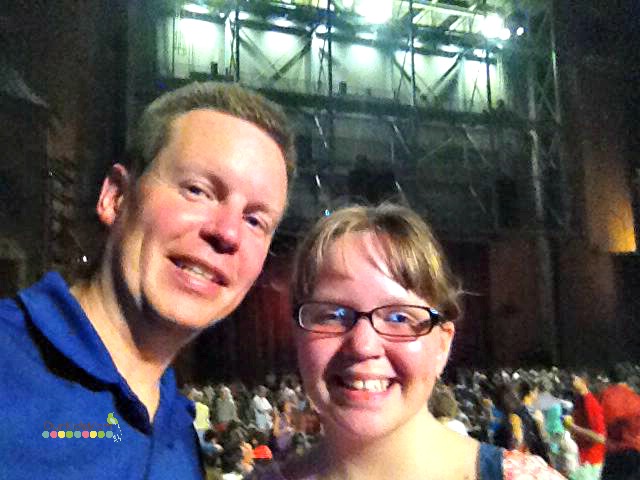 "The singing was amazing!" – David
"Our favorite was the adorable Gretl von Trapp.  She was SO cute!" – Michaela
Everything from the acting and singing to the set design was excellent.  The Sound of Music's staff, musicians and performers are top notch.  This is a "must see" show.
Tickets for The Sound of Music at Starlight Theatre are on sale now for $10 to $85.  You can get tickets online at www.kcstarlight.com, by calling 816.363.STAR (7827) or at the Starlight box
office at 4600 Starlight Road, Kansas City, MO 64132. All performances begin at 8 p.m.