Sample received. All opinions are my own.
Getting kids to stay active is so important. Specifically in the colder months when going outside and playing doesn't happen as often.  When shopping for holiday gifts this year, I kept that in mind. And when I saw the Y Flyer Scooter- I knew we had to have it!!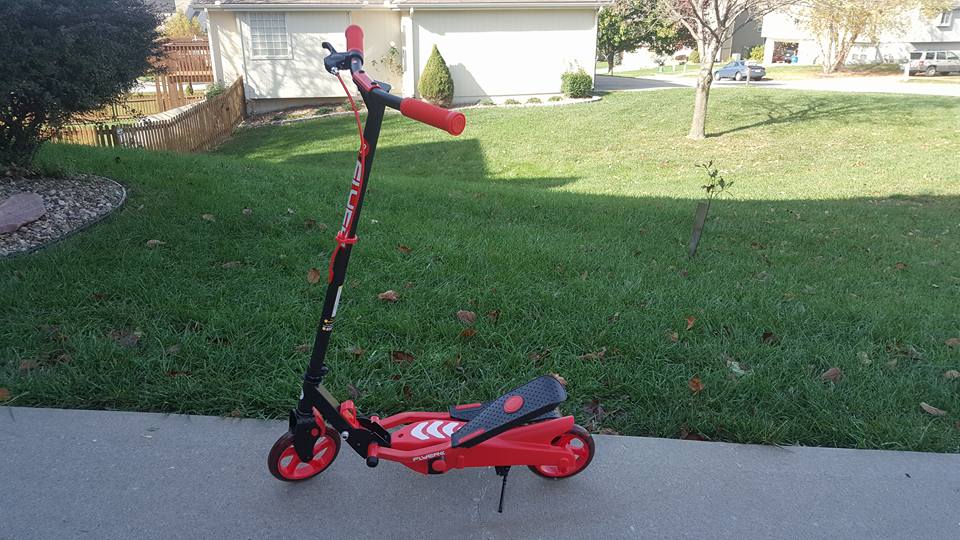 The Y Flyer scooter is a self-propelling stepper scooter that helps kids stay active while giving them a whole new way to ride as they step up and down on the individual foot plates to achieve an exhilarating speed.  It turns the normal scooter experience into an epic riding experience that's unlike any other, as they fly into action for ultimate adventures.
Children simply hop on and step on the pedals in an upward and downward motion, to get the Y Flyer moving forward at fast speeds and making them the envy of the neighborhood… and I mean that literally. Emma had her scooter out for just an hour and the neighborhood children were swarming the scooter wanting a turn. I heard several say they were adding it to their Christmas list this year!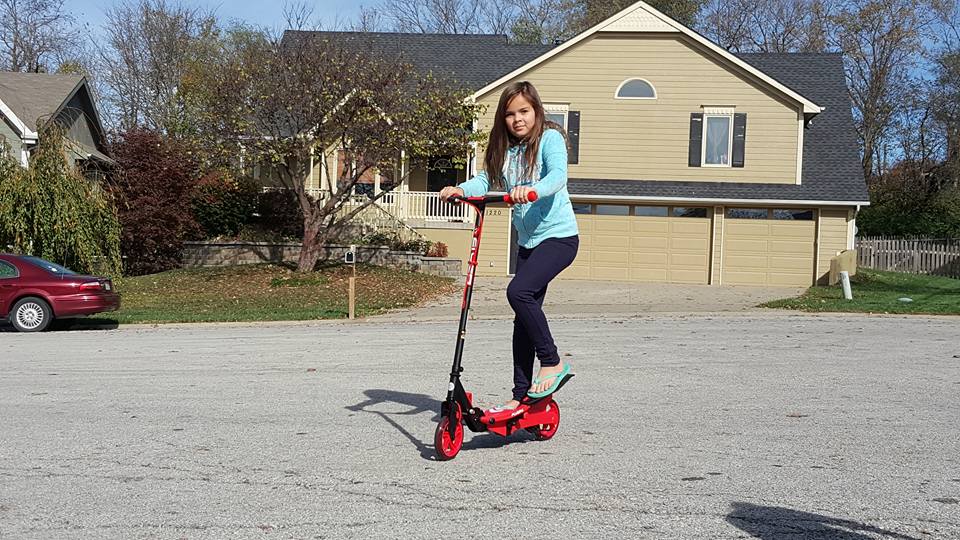 The Y Flyer's foot pedals feature a super grip foot plate for ultimate comfort and traction as they control the scooter's revolutionary self-propelling stepping action. The Y Flyer is built with a strong steel frame that's easily foldable for quick storage and travel. Once children reach their ultimate cruising speed, they can squeeze on the quick response handbrake to slow down or come to a stop. Just step, go and prepare for extreme fun for all!
Emma has had so much fun on her Y Flyer over the past couple of weeks. She loves the speed she can get with a simple stepping motion, and she loves the attention the scooter brings… as nobody has seen anything like it before!
The Y Flyer is recommended for children ages seven and up, with a maximum weight of 150 pounds. It has an MSRP of $149.99 and is currently available nationwide online and in-stores exclusively at Toys"R"Us.