Holiday S'Mores | Gift With Printable Gift Tag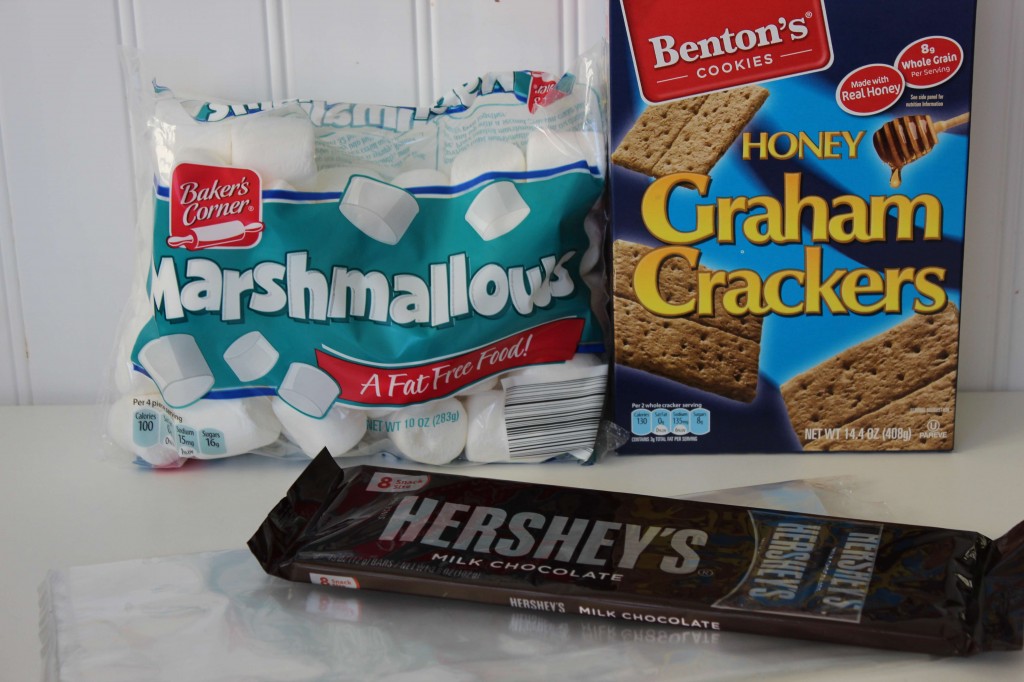 I love to share my appreciation with my friends and neighbors with little holiday treats to let them know I am thinking of them.
This little treat is perfect because they don't need to eat it immediately (before it spoils) and can warm it up in the microwave for a little special sweet treat anytime.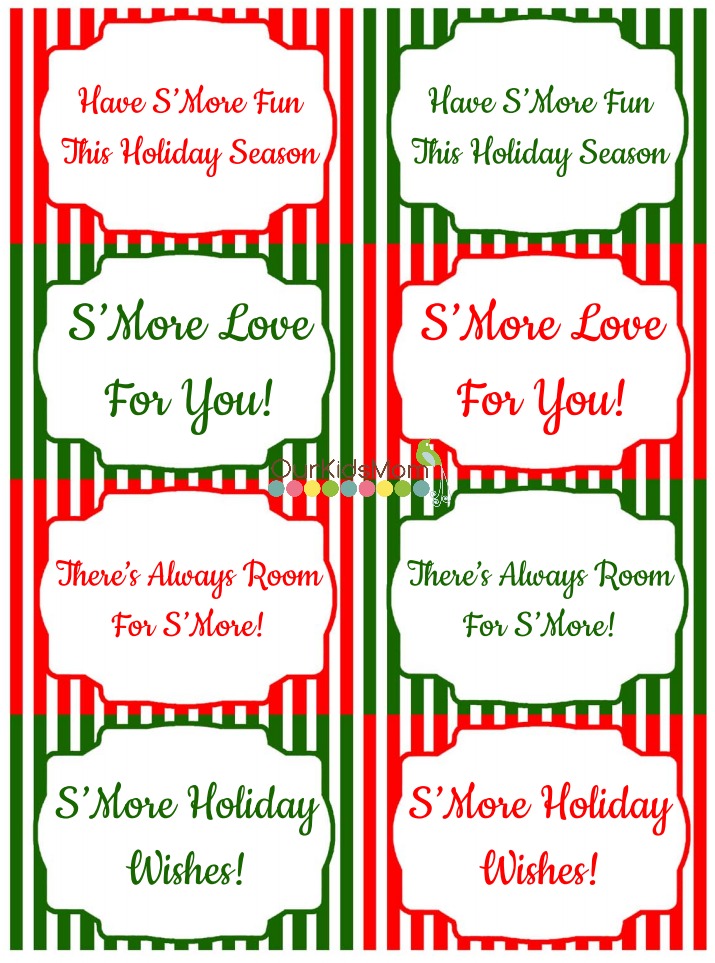 Topped off with a cute little S'More gift card it makes the perfect holiday "I'm thinking of you" gift.
(download a .pdf of the tags to print here!)
INGREDIENTS
4 Graham Crackers
8 Snack Size Hersheys
8 Marshmallows
Clear Cellophane Bags
DIRECTIONS
Place graham crackers, then Hershey bars, then marshmallows in bag.
Tie with a ribbon, twine, etc and attach gift card.