Gearing Up For Fall | All Season Down Comforter From DownLinens
The product(s) reviewed and the content for this post was sourced from DownLinens, online resources and family traditions.
I have always loved watching my children sleep. From the day they are born, their peaceful slumber has been a source of awe for me. As they grow, their sweet and peaceful slumber is sometimes intertwined with a little humor. We've all seen the kids falling asleep at the dinner table while eating… this usually ends with their head in their food. A few of my kids have been caught sleeping with half their body on the couch and half hanging off as if they were in the middle of getting up and just couldn't move another inch.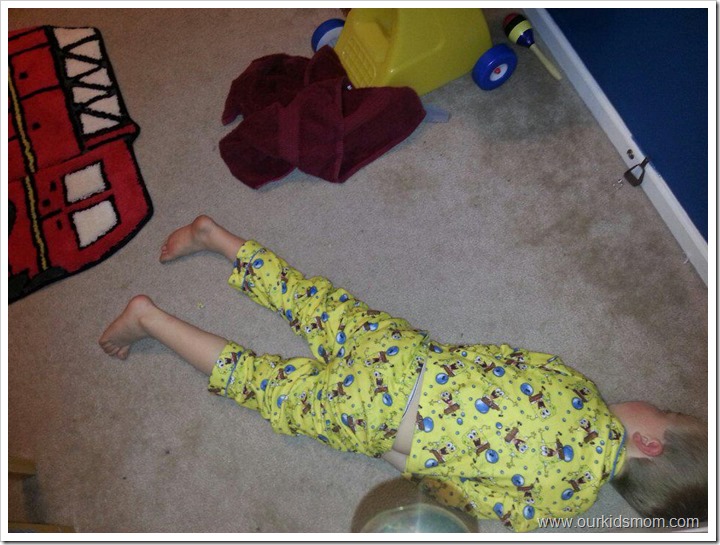 Recently I decided to start taking my cell phone into Emma and Ethan's room when I check on them before I go to bed. Here, Ethan has drifted off on the floor while playing with his toys on his tummy with his hands tucked under himself behind the bedroom door. I had to push him out of the way with the door to get into the room to tuck him back in.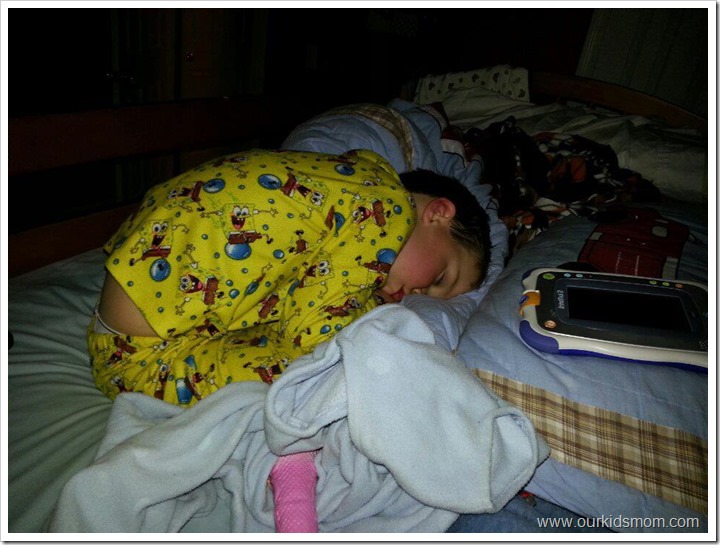 This one particular time I found Ethan hunched over as if he had fallen asleep sitting up playing. I can only imagine how his back felt when he woke up! We're beginning to wonder if his Spongebob Jammies have some sort of weird sleeping dust in them as we've usually caught these weird poses when he's wearing them.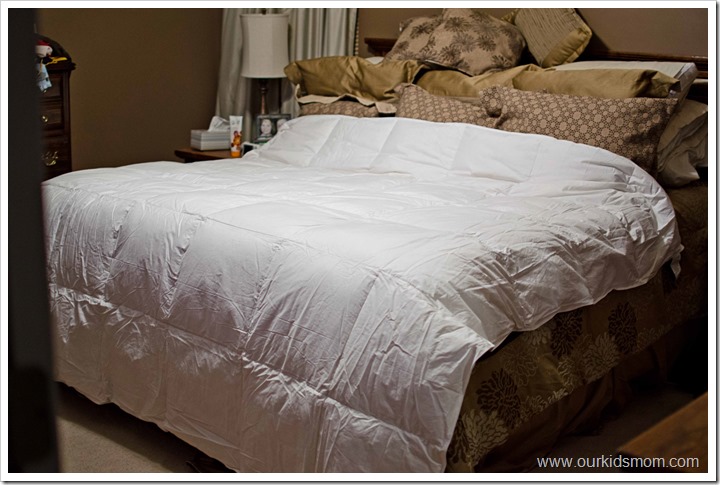 DownLinens, an online outlet selling high quality down, feather and alternative bedding products, knows how important a decent nights sleep is. To help ensure my husband and I were well rested they offered to send us an All Seasons Down Comforter. This will help us stay comfortable in the upcoming cooler months.  Because their products are simple, elegant and all treated to be hypo-allergenic, this makes them the perfect choice for anyone redecorating their bedroom or just looking to replace, refresh or upgrade home bedding.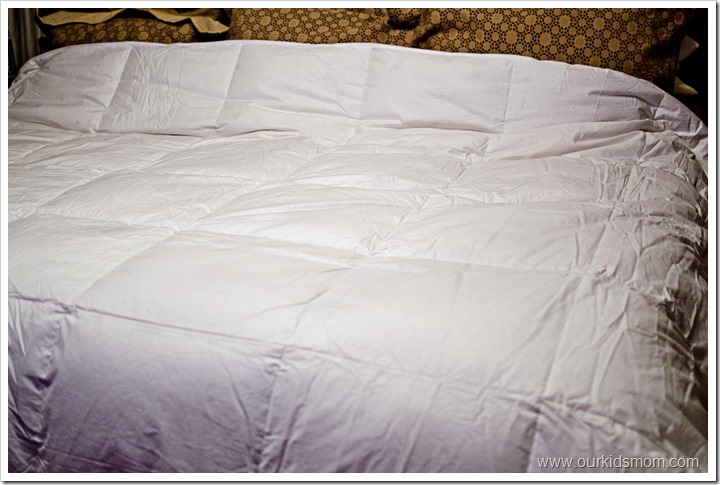 DownLinen's All Season Down Comforters work well for all our seasonal needs.  It is a great go to choice if you don't want to fuss with switching blankets throughout the year. The blend of materials, coupled with their innovative design technologies, offers sleepers a comforter that is designed to keep them warm in the winter and comfortable in the summer.
Since we already have a nice decorative comforter, we decided to use the All Season Down Comforter as an insulating layer. Not only will it give the bed the look of an extra plush topper, but it will help keep the bone chilling cold that the Farmers Almanac is predicting this year out while we are trying to sleep (we like a cold bedroom but warm bed).
The All Season Down Comforter comes in twin, queen or king and is filled with 100% hypoallergenic down.
My favorite part of shopping with DownLinens is their Guarantee. DownLinens offers a 30 day money back guarantee on all products on their site, as well as free return shipping. There is no risk!
Connect with DownLinens:
BUY IT:
*** COUPON ALERT ***
25% discount good on any purchase from DownLinens.com from  Tuesday, Sept 3 – Monday, Sept 30 : Use Code COMFORTERS4ALL
WIN IT:
Head over to DownLinens' Facebook page where they are giving away a set of two Plush Perfect Gel Fiber Pillows (value of $50, including shipping). DownLinens will be giving away a free pillow for every 100 likes they receive!
The product(s) reviewed and the content for this post was sourced from DownLinens, online resources and family traditions.