Skylanders Swap Force
Sample received for review. All opinions are my own.
Skylanders have become a obsession in my house especially with my 5 year old son. We bought him the Skylander Giaints game last year and he has loved everything and anything that has to do with Skylanders since, if it has a Skylander on it then it becomes instantly "cool".
It was my husband's idea to get that game for him, as the mom that doesn't play video games I had to take my husbands word for it. My husband is a big video gammer and so for him to find a game that he can play with his son… that is important to him. Just recently we finally bought him the final character to his Skylander Giants set.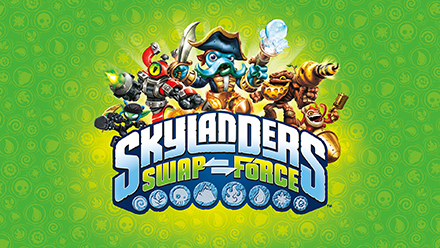 My son was recently watching TV and he came running to me all excited when he saw the commercial for Skylander Swap Force, a NEW Skylanders game. This is the 3rd game in this series… 1st was Skylander Spyros Adventure, 2nd is Skylander Giants, and 3rd is Skylander Swap Force. My first thought was great we just spent all this money on the Skylander Giants characters and now there are more and the others will become dust collectors.


Well, I jumped on the chance to review Skylander Swap Force anyway. We received the Skylander Swap Force starter kit for the PS3. In the starter kit you receive 3 Characters 2 swappable characters and 1 non-swappable character, along with their trading cards, the Portal of power that recognizes which character your playing with, and the game itself.

This game is geared for the younger gaming crowd. Karson started playing Skylanders at the age of 4 and is still loving any chance to play when we will let him have his screen time.
Skylander Swap Force is a adventure that you go on as a quest to stop Kaos from enacting his evil plans.  In the beginning when setting up your game you can choose the difficulty from easy, medium, hard and nightmare. As you go on this adventure you will be battling Kaos' minions. As you destroy minions and break other items you will receive treasure. This treasure you can collect to buy new items and upgrades. You will encounter puzzles throughout the game as well that will reward you with treasure.  


The swappable Skylander characters are fun to create new characters. Not all the Characters in the series are swappable, there are 16 swappable Characters which gives you 256 swappable combinations. The swappable characters  are attached with 2 magnets that allow your little one to quickly create their new character fast so they can continue playing. If your not familiar with the game, as your child plays the game with their desired character they have the ability to take that character off the portal of power and place a new character on at any time during their game play.

Now for me, the best part that I learned…. all those characters that we bought our son for Skylander giants, well they work with the new Skylander Swap Force game as well. Since the new Skylander Swap Force game comes with new technology you can not use Skylander Swap Force Characters on the older games. Nor will the older portal of powers work with Swap force you need the portal of power that comes with the Swap Force game.

Yes this game does have many characters to buy separately on top of purchasing the game, but the way I see it is as your child plays the game and begins to loose interest in it, you can bring out a new character that creates a whole new excitement all over again. Throughout the year comes birthdays, Christmas, and other holidays that you may give your children gifts for. This is when I will purchase and give Karson new characters. This game is a multi player game so your little gamer can play with a friend or with their dad like my son does.

One more thing I have really liked about this game is that each character has it's own brain. What I mean by this is that as you upgrade your character you can take that figure to a friends house and it will keep it's upgrades with that figure wherever you go. My son has accidentally erased his game that he was working on and had actually made it really far. Well, even though he erased his game he did not erase the memory in the characters. All the characters still had all their upgrades.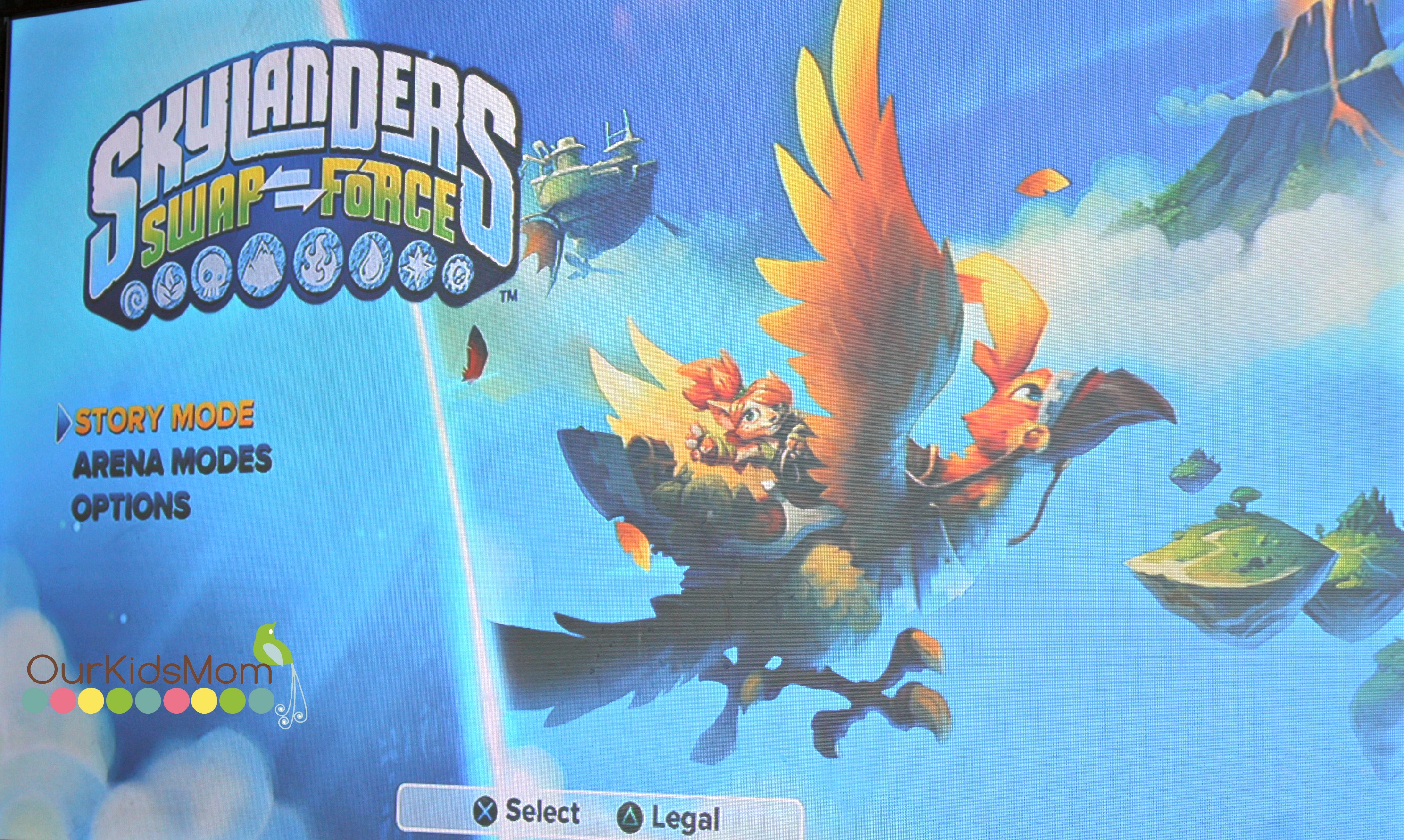 If you have a young gammer in your family like I do, then I think that there should be a Skylander Swap Force starter kit under your tree this year. It will be the best gift ever this year in their eyes. The starter packs are a reasonable price and you can purchase it for any game system out there. Available on Wii, Wii U, PS3, PS4, Xbox 360, Xbox one, Ninteno 2DS, and Nintendo 3DS.
Connect with Activision:
BUY IT:
You can purchase Skylanders Swap Force at Amazon.com
      Disclosure of Material Connection: I received one or more of the products or services mentioned above for free in the hope that I would mention it on my blog. I only recommend products or services I use personally and believe will be good for my readers. I am disclosing this in accordance with the Federal Trade Commission's 16 CFR, Part 255: "Guides Concerning the Use of Endorsements and Testimonials in Advertising." The opinions expressed in this post are entirely my own. Your experience with the product may differ from mine. The sponsor is responsible for prize fulfillment and will be shipping the winner(s) their prize(s). For more information read my disclosure policy.