Pigeon Forge is a mountain resort city that's quickly becoming one of the country's most popular tourist destinations. The city offers something for all kinds of travelers, whether it be someone looking to have a family adventure, a romantic getaway, or a fun time out alone or with friends.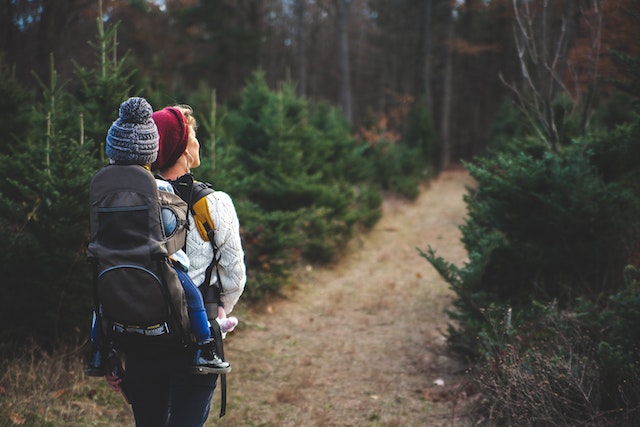 A big part of the appeal is getting cozy and enjoying the beauty of the Smoky Mountain Range surrounding Pigeon Forge in one of its many world-class resorts. That said, if you are visiting, it would be a missed opportunity if you didn't take advantage of the many fun activities and adventures Pigeon Forge offers.   
Enjoy A Lumberjack Show  
Before the creation of the Great Smoky National Park, the cities surrounding the mountain range were known less for their tourism and more for their lumber industries. As a celebration of this history, Paula Deen's Lumberjack Feud is an hour-and-a-half-long show where two of the more famous families of this industry compete against each other in various events like wood cutting and ax throwing. With skilled athletes going toe to toe, this family-friendly show is as thrilling as any major sporting event.  
Alongside the show is a lumberjack-themed adventure park with rides for all ages. It includes the most unique Pigeon Forge zipline experience ever, the only zipline roller coaster, combining the thrill of flying with the adrenaline rush that comes from the quick ups and downs and sharp turns on a rollercoaster.  
There are also activities like logrolling, a ropes course, and more. For people going to Pigeon Forge, this show and adventure park must be on your list.  
Go For A Hike  
Pigeon Forge is near many of the best hiking trails the Smoky Mountain Range has. It has something for everyone, whether it's a novice dipping their feet into exploring the outdoors or a seasoned trekker looking for another challenge.  
There is Porters Creek Trail, a four-mile round trip with many sites like an old cemetery, the remains of a former settlement, and a waterfall. This trail offers a family-friendly experience that becomes slightly strenuous at the end but is full of things to see before this point.  
For slightly more experienced adventurers, there is the Ramsey Cascades Trail, an eight-mile-long trip to the tallest waterfall in the Smoky Mountain National Park. This 6-hour trip has you surrounded by flowing streams throughout your journey before ending in a forest full of large trees.  
Being a resort city near a popular national park, Pigeon Forge is ideal if you want a mix of cozy resort life and adventures in nature.  
Explore Different Museums Across The City  
Natural beauty isn't the only thing worth exploring in Pigeon Forge. The city is rich with museums worth dedicating your day to.  
Among the attractions is the world's largest Titanic museum, filled with over 400 artifacts taken from the ship or its surviving passengers. The museum is modeled after the Titanic and creates an immersive experience where visitors are transported into a great ship that never made it beyond its native voyage.  
The Alcatraz East Crime Museum is an interesting place to explore the history of crime and the justice system of America. Permanent exhibits include one on American Crime, where you can find pieces of history like the Volkswagen used by America's most famous serial killer, Ted Bundy, and the Ford Bronco used by OJ Simpson to run from the police. There are also interactive exhibits such as 'Punishment' where you get to experience being on the wrong side of the justice system. They take your mugshots and a lie detector test and make you spend a short time behind bars.  
There are museums with interactive experiences full of interesting artifacts and exhibits to explore in Pigeon Forge that are worth taking part in on your vacation.  
Visit a Distillery  
Pigeon Forge is famous for its moonshine, an unaged corn-based whiskey popular throughout the Smoky Mountains. Among the more famous sites to try this drink is The Barn, a family, and pet-friendly distillery, owned by Ole Smokey, where visitors can sample the most popular moonshine in the country while enjoying entertainment like live outdoor country music performances.  
Other moonshines worth trying include Tennessee Shine Company and Old Forge Distillery. Tennessee whiskey is famous all over America, and Pigeon Forge offers you the opportunity to taste it fresh from the source and sample flavors and drinks that aren't available anywhere else.  
Buy Gifts For Yourself And Loved Ones  
The Great Smoky Mountains offers a great variety of products in anything one chooses to buy, whether it is a souvenir for a loved one or something to take home for yourself.  
The best place to shop in Pigeon Forge is the Old Mill, a destination with a variety of vendors and shops, right next to a gristmill that has been around and operating since the seventeenth century. Shops range from selling handmade items like pottery to pantry items.  
The Island is also worth visiting, a 23-acre family-friendly establishment that is free to enter. The space is the perfect place to have a family picnic, surrounded by stores and restaurants. There are also live performances, a fountain show, and many rides and games for children to enjoy.  
The large artisanal community in the Smoky Mountain Region offers shoppers a diversity of products that is not available at major shopping centers anywhere else. Instead of mainstream retailers, one can explore the work of small, family-owned businesses.  
Conclusion  
The city of Pigeon Forge is the ideal home base for any tourist looking to explore the Smoky Mountains. Not only does it provide access to the best trails in the Smokies, but it also allows visitors to take part in different adventures within the city. From rides at amusement parks to visiting exhibits at museums. From shopping for products you won't find anywhere else to sampling some of the best whiskey in the world. These six activities shall ensure that you don't miss out on anything when you visit.