Shimmering Winter Snowflake Cupcakes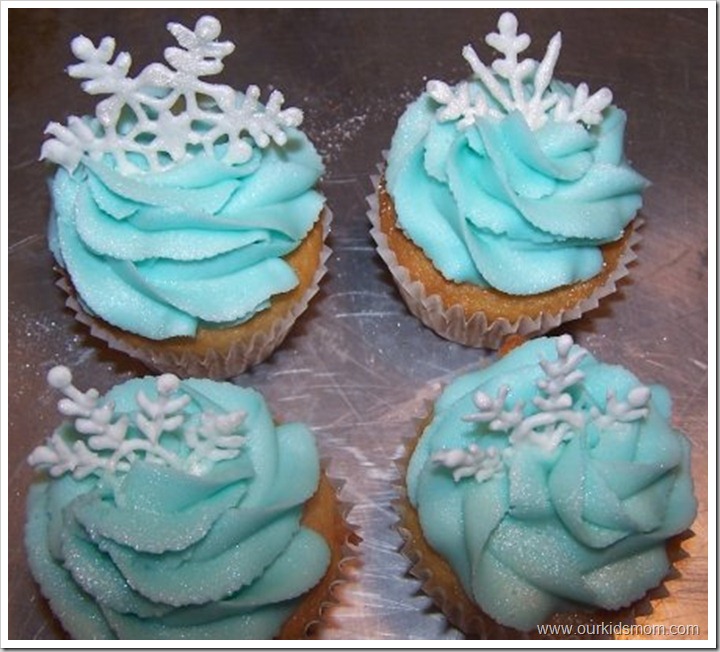 One of my favorite parts of winter is shimmering fresh fallen snow. I wanted to replicate that effect in a cupcake.
These are fun just for a winter treat, or as a fun addition to a Disney Frozen party.
I started the day before with the snowflakes.
You will need:
wax paper
snowflakes print outs
royal icing
piping bag
cake decorating tips
cupcakes
pearl shimmer dust
I Googled snowflake clipart and choose a few snowflakes to make. Here are a few I tried. I had a difficult time with the middle snowflake breaking when I removed it from the paper because of how narrow the lines are.
Print the snowflake and tear off some wax paper to cover the printouts. A little tape on the corners of the papers help secure it and keep it from shifting while you are working.
Mix up a batch of white royal icing and put it in a piping bag with a narrow tip. Follow the lines to create your snowflakes and allow to dry overnight.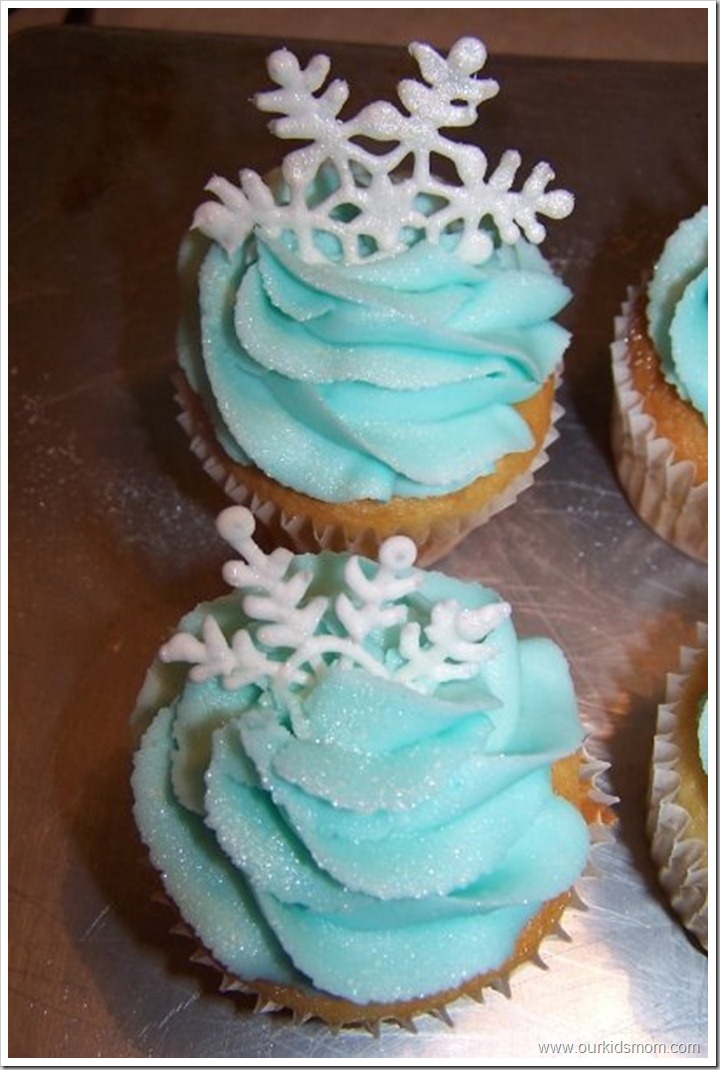 Day two: remove the dried snowflakes from the paper and frost the cupcakes!
Mix up a batch of light blue buttercream frosting. Fill the piping bag fitted with your favorite tip and frost.
Some of my snowflakes broke in half when removing it from the paper, so that determined how deep in the frosting I sunk the snowflakes.
For the final decorating accent, I used a little bit of Wilton's pearl shimmer dust sprinkled on top to make it look like fresh fallen snow.
Enjoy!