Shark Rocket Complete DuoClean
Sample received. All opinions are my own.
I am a mom of two little people and have a "slight" anal retentive nature…ok who am I kidding its a fairly big nature! Due to this lovely attribute I fight a daily battle with "fuzzies" and "stuff" on my floors. I've used many styles of vacuums in the past, each with their own pros and cons.
In teaching my kids daily chores and cleaning up after themselves, vacuuming was always a bit of a challenge as the sheer weight and action of pushing and pulling was tough for them. So, when I got the chance to try out this much lighter weight Shark Rocket Complete with DuoClean I was on it!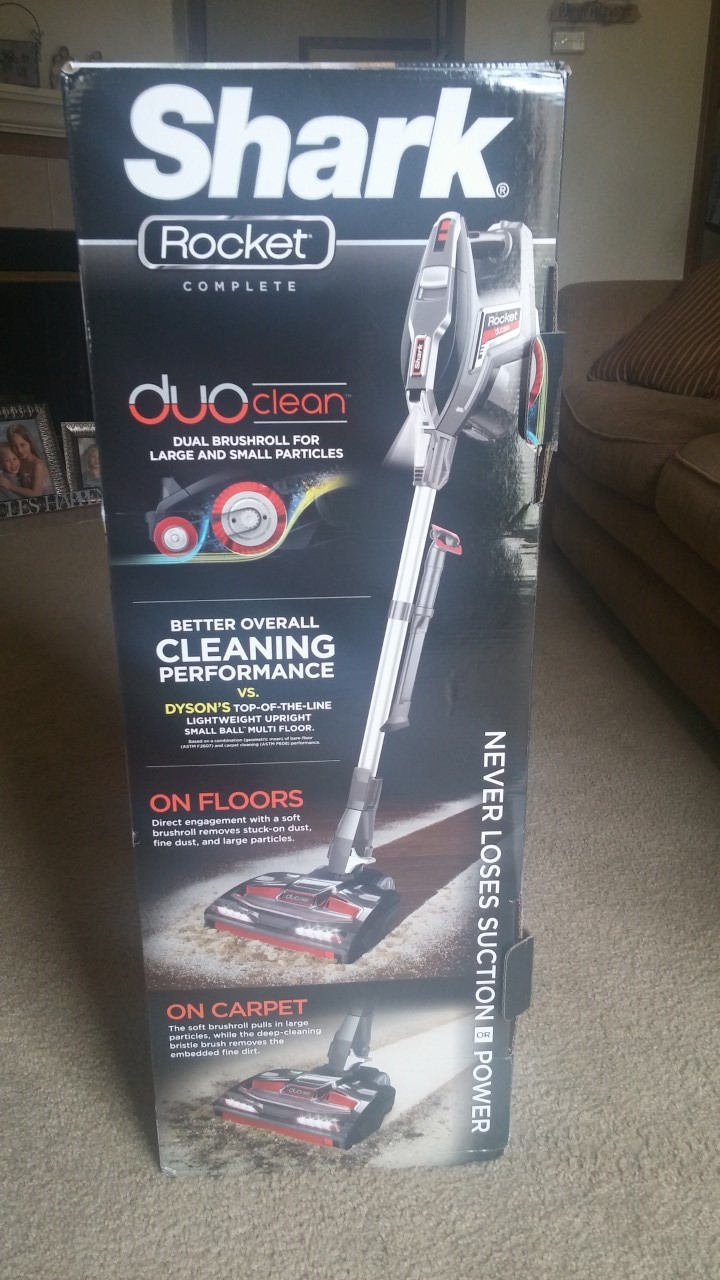 My new toy arrived in 3 easy pieces to assemble and several handy dandy accessories. A very nice benefit to this vacuum is the ability to turn it into a hand-held vacuum. The motor portion is light weight so it makes the tedious job of cleaning those pesky stairs much easier.
When assembled as a regular vacuum, having the motor on top of the handle makes it very top heavy so it can not stand on its own. However, one of the coolest features is the hook at the bottom of the handle which securely holds the motor at the base (see picture below) making it stand by itself and easy to store.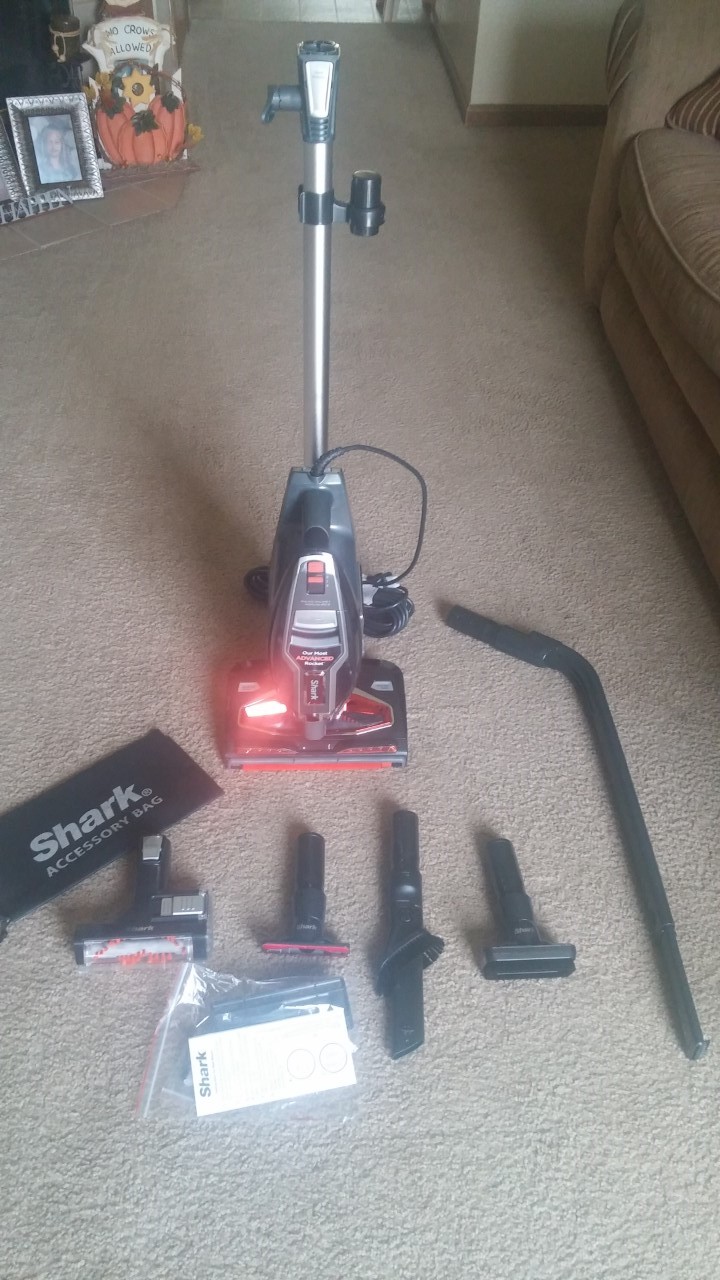 Other features and accessories that make this an amazing vacuum:
Dusting Brush
12" Crevice Tool
Upholstery Tool
Under Appliance Wand
Multi-angle Dusting Brush
Duster Crevice Tool
Flexible Hose
TruePet® Motorized Brush
On-Board Storage
30′ Power Cord
Wall Mount
Accessory Bag
See how easy it is to assemble and convert for multiple uses in the video below:
Ok so it looks nice and has a many fun accessories, but on to the big question….how does it perform? Let me just say vacuuming has become a chore my kids argue over who gets to do it! Shocking right? As soon as I turned this bad boy on it literally was off to the races. It has powerful suction and literally pulls itself along the floor. The maneuverability of this thing is amazing! I felt like a carpet race car driver! LOL My kids were mad because I was having so much fun and I wouldn't let them have a turn. Now how's that for motivating kids to clean?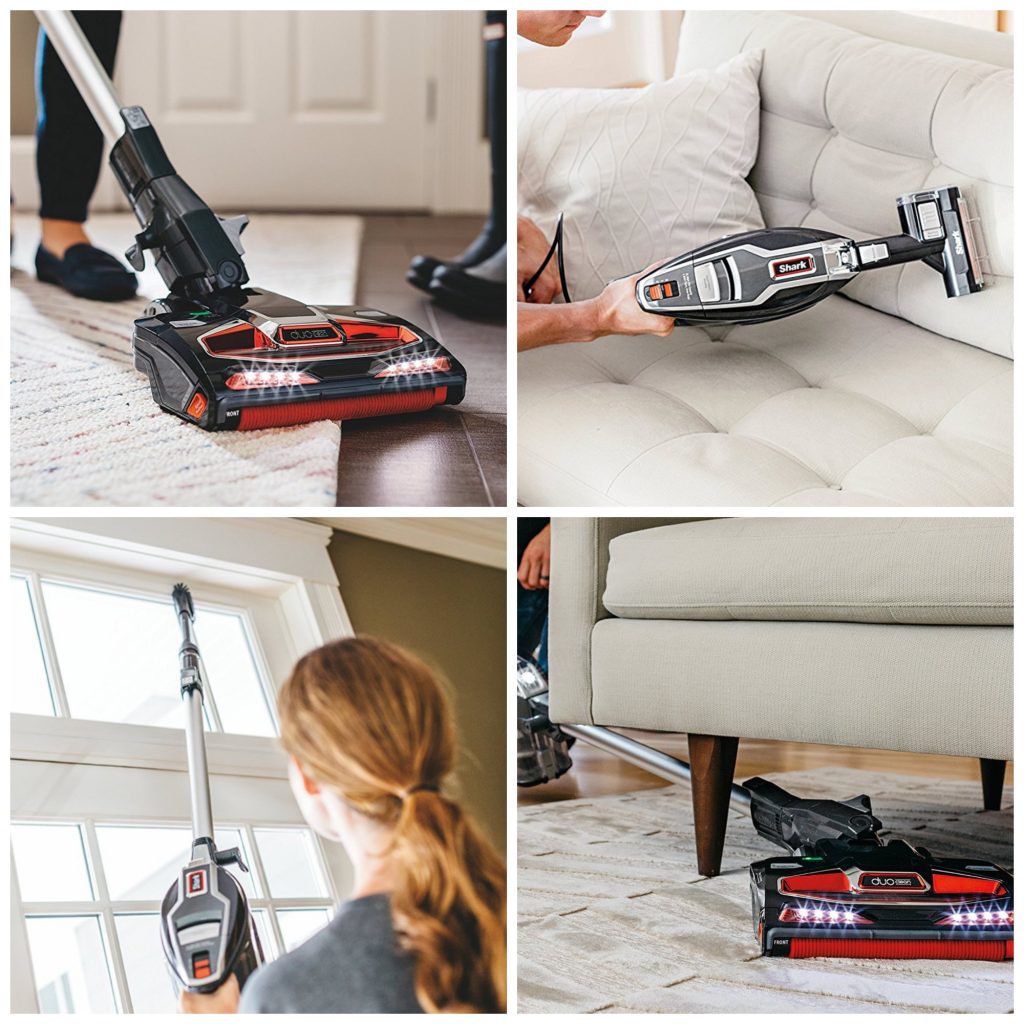 The two brush rolls makes picking up dirt and random things a snap and it's so easy to go from carpet to bare floor. Crumbs under the dinner table? Gone! Crumbs under the counter? Gone! With the under appliance wand, even those hidden cheerios, pieces of dried food or random small toys don't stand stand a chance!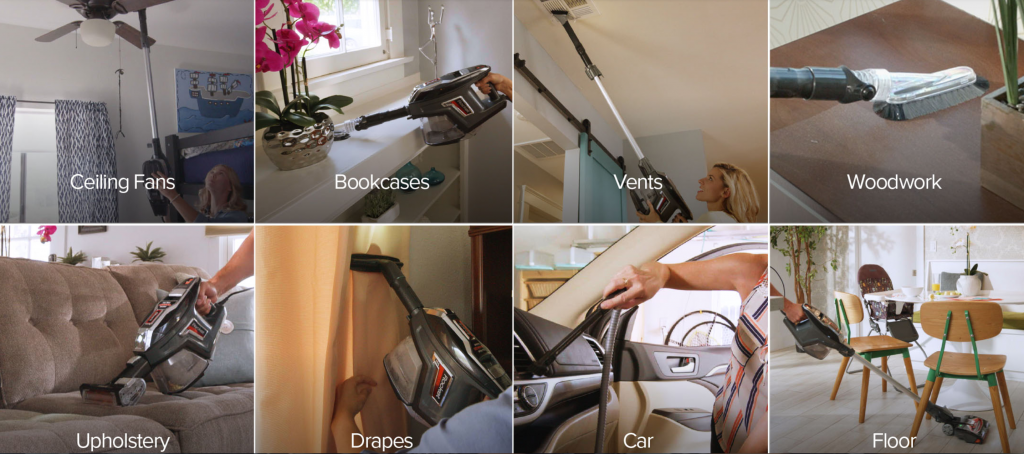 Being under 10lbs, this little vacuum is amazing! I'm able to clean my whole house from floors, to furniture, to stairs and dusty fan blades quickly and easily. This is by far one of the best vacuums I have had the pleasure to own! Shoot, is it time to vacuum again?
Connect with Shark:
BUY IT:
You can purchase the Shark Rocket with Duoclean on the Shark site
WIN IT:
ONE OurKidsMom reader is going to win a Shark Rocket with Duoclean Vacuum!
a Rafflecopter giveaway
Rules:You do not have to be a blogger to enter/win. An email address is required to enter. The winner will be chosen randomly through Rafflecopter and contacted via email. A reply to the winning email is required within 48 hours before a new winner is chosen. One person entering per household please. US ONLY please.
This giveaway ends at 11:59 PM EST on December 15, 2016.