Shark® 2-in-1 Blast & Scrub Steam Pocket Mop
Sample received. All opinions are my own.
I grew up watching my mom scrub and clean our kitchen floors on her hands and knees. She always preferred that method as it "gets things cleaner"! As I got older I found out exactly what she meant. Mops and other floor cleaners are nice so you don't have to bend down, but I found they never quite got the floor "clean".
It was after having two kids I finally broke down and purchased my first Shark Original Steam mop. I loved it!! It cleaned my floors and the best part was it sanitized too. That was a big bonus because I had little ones crawling on the floor &/or eating snacks they dropped. It was unfortunate that after I moved I no longer had my steam mop. Boy did I miss it. So when the new Shark® 2-in-1 Blast & Steam Pocket Mop was offered to me to review, you bet I was thrilled!!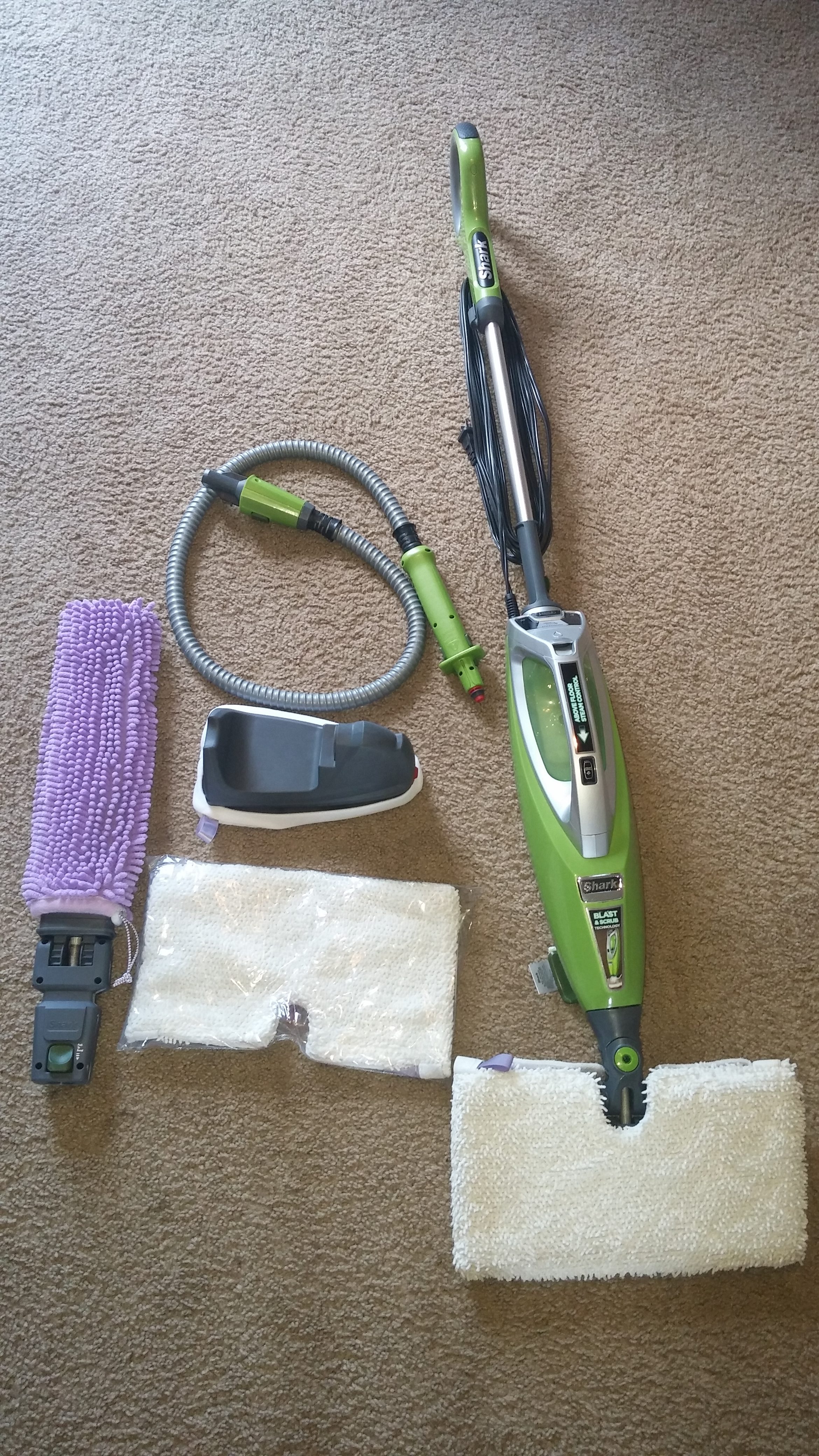 Some of the features I love about this mop are:
Mop transforms into a powerful Steam Blast scrubber or handheld steamer for above-floor messes
Blast & Scrub eliminates tough, greasy, stuck-on messes
Deep cleans and sanitizes hard floors and other surfaces
3-setting electronic steam control provides full control of the amount of steam needed
Dual-sided Steam Pocket® cleaning pads clean twice the amount of surface with just one pad
Easy-fill extra-large water tank for long run time
Lightweight and durable construction with swivel steering for enhanced maneuverability
Cord measures 25′ L
1-year limited manufacturer's warranty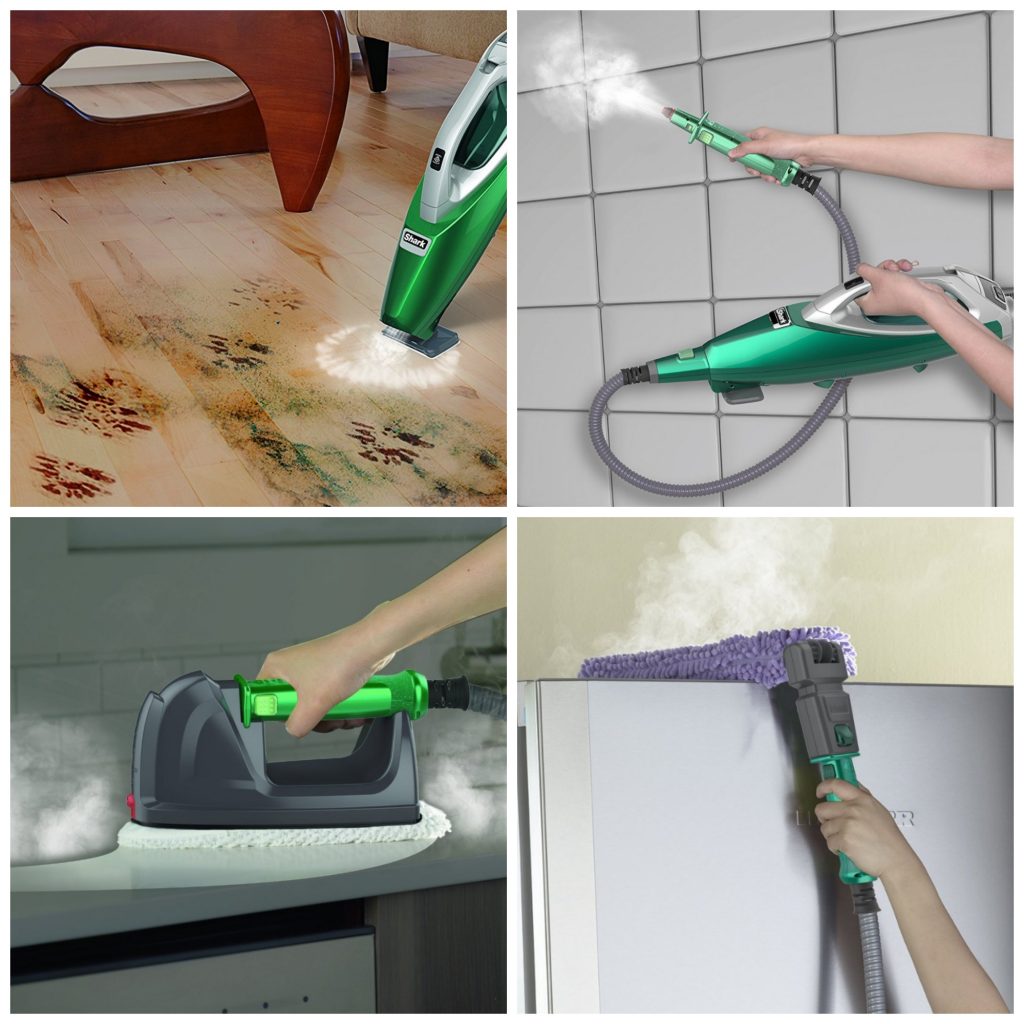 This steam mop is awesome! It is exactly what I have come to expect from Shark to take care of all my floors.  It comes with two cleaning pads so I have a spare when I'm washing the other one. The pads have two cleaning sides which is nice depending on the type of mess I need to clean. And when I encounter the dried on grape jelly or pancake syrup from my kids, it has this awesome onboard scrubber that I can use to take care of that mess with ease and save my kids a "talking to"! LOL
Not only can this steam mop take care of my floors, but this one has several accessories to help me take care of the rest of my house as well.  It easily converts into a handheld steamer for above-floor cleaning for things like tile in the bathroom and sanitizing countertops.  This little beauty has everything I need to keep my home really clean!
Connect with Shark:
BUY IT:
You can purchase the Shark® 2-in-1 Blast & Scrub Steam Pocket Mop at Amazon.com