I recently shared with you the staggering statistics… 16 million children under 18 years old live in "food insecure" households which means they don't know where – or when – their next meal will be.
Staggering. Heartbreaking. Unacceptable.
We live in a land of plenty. Excess really. Yet there are young innocent children going to bed hungry.
I had a discussion with Emma recently about this.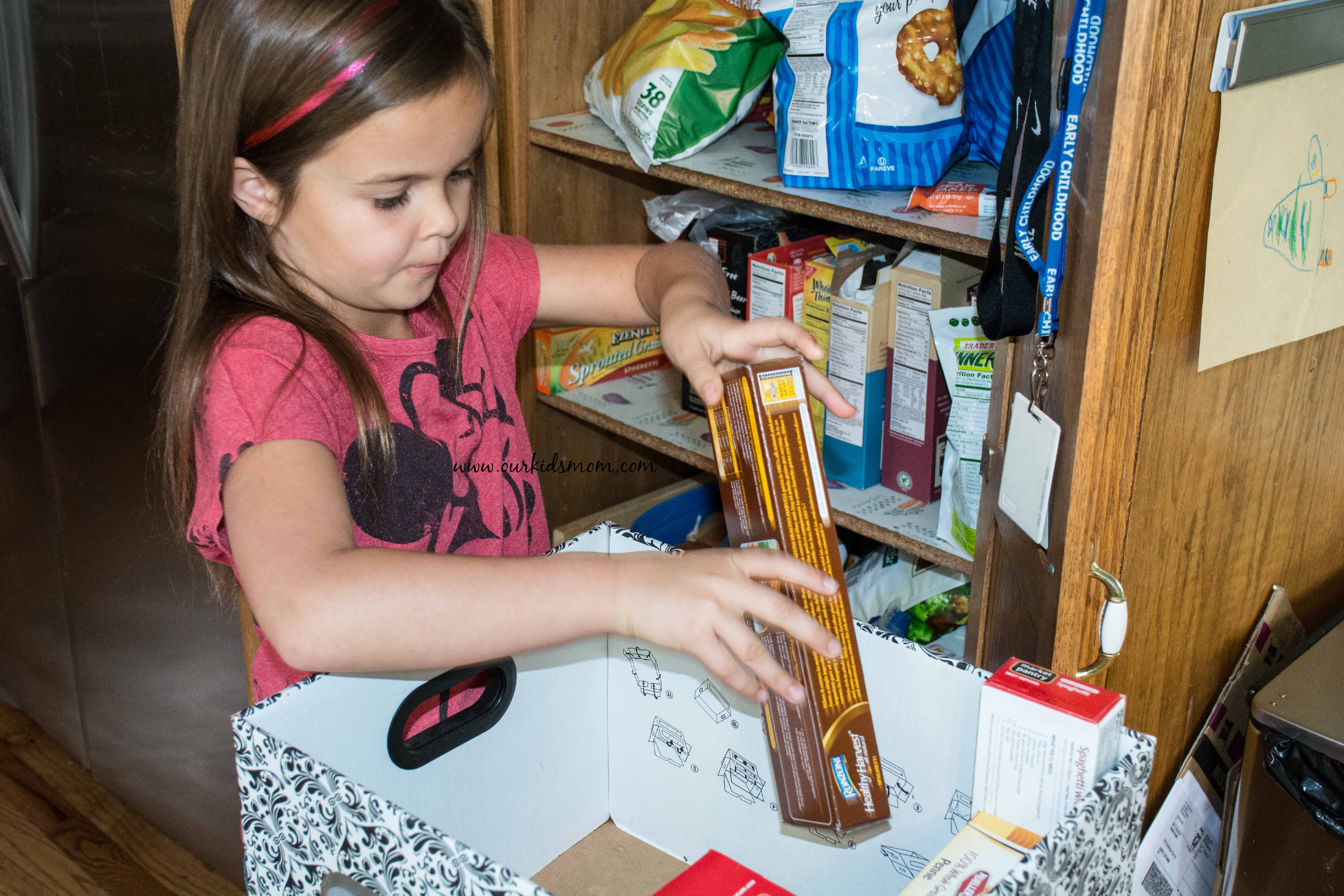 She immediately wanted to help.
Emma and I spent some time sorting through our cabinet and pantry.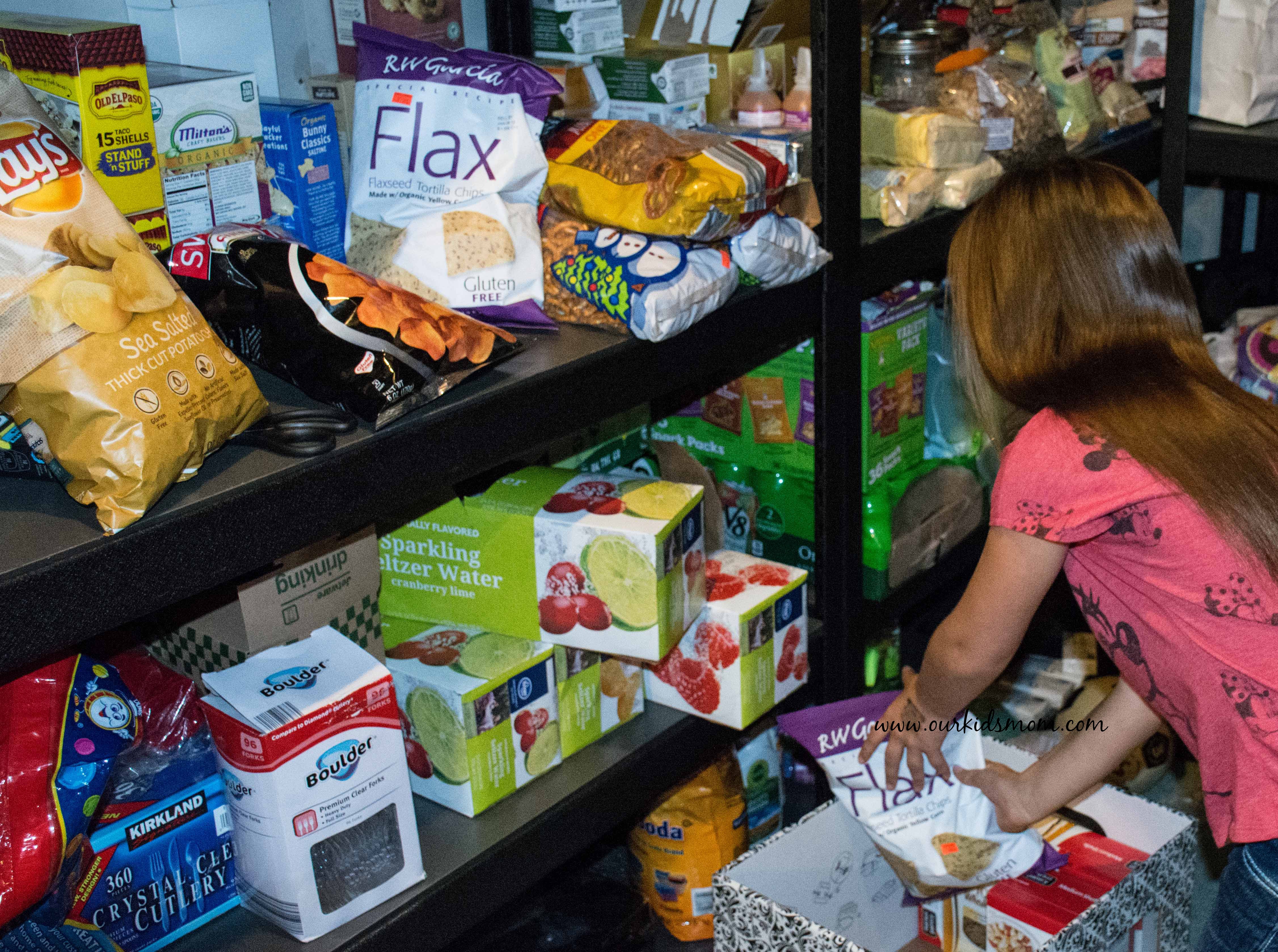 I am a planner. I tend to shop sales and stock pile when I can.
We have more than plenty.
That is why we decided to pack a box or two to donate to a local food pantry.
I'm sure that many of you reading this have a few extra items in your pantry as well.
Heck, even an extra jar of peanut butter could help fill a tiny belly tonight.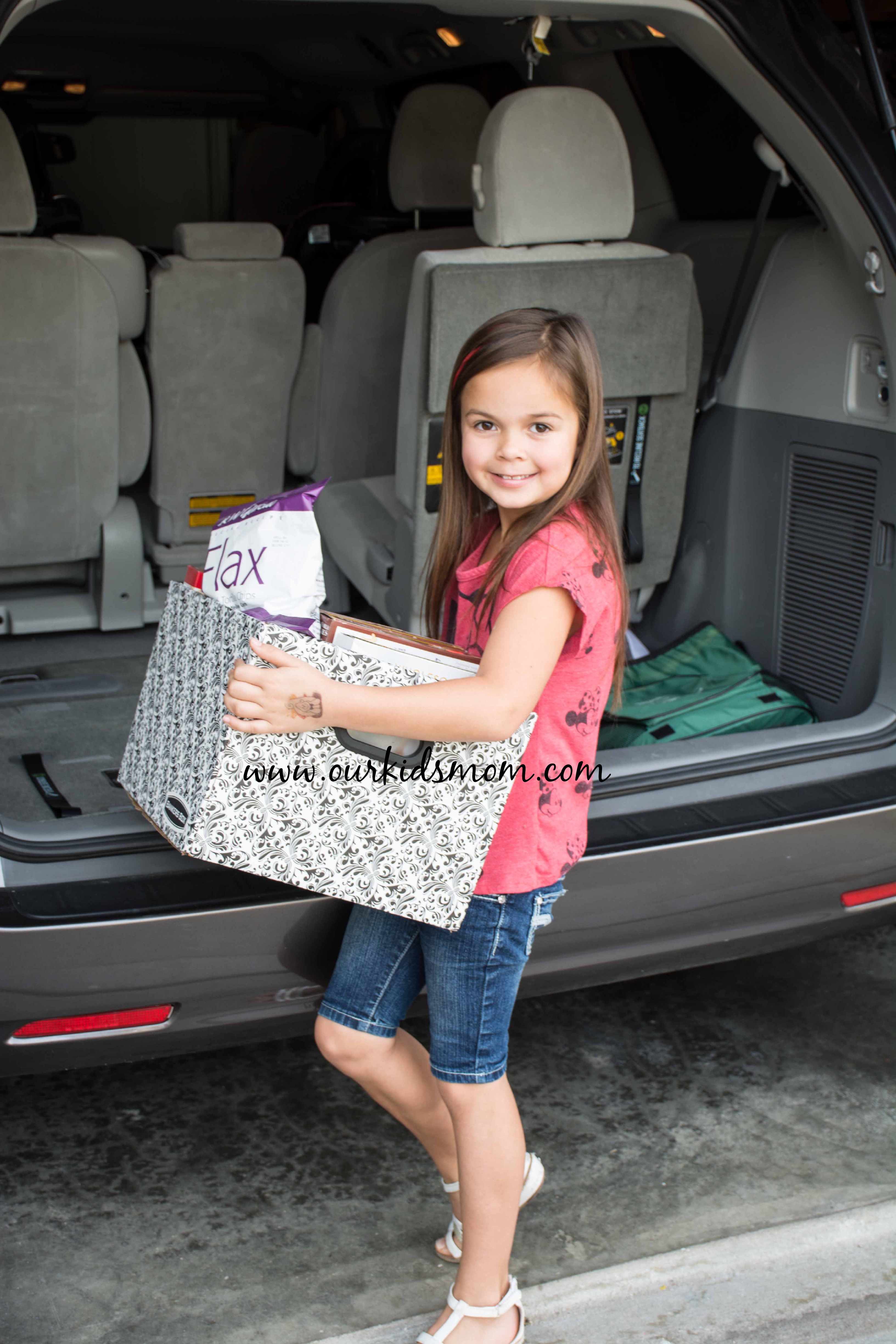 We found a couple of boxes worth of food that we could share.
It made Emma feel good to think that the several items we put in these boxes would make several meals for families that might otherwise not have enough.

We intend to do more, as well.
We are going to check the Sunday November 16, 2014 newspaper for the Unilever "You Buy One, We Give One" coupons. When you redeem the coupon, Unilever will donate one meal to Feeding America!
How painless is that!?
With your help, Unilever and Feeding America's Project Sunlight can help turn the table on child hunger.
Do you have more than enough and would like to donate to a local food bank?
Use Feeding America's online Food Bank Locator tool to get in touch with a food bank in your area to see how you can help #ShareAMeal.
We #ShareAMeal because we have more than enough. We never want ANY child to go to bed hungry. pic.twitter.com/zKdWoqWEES

— Heather Smith (@ourkidsmom) October 24, 2014