Share Your Fall Family Selfies | $175 Walmart Giveaway
This post is sponsored by Lunchbox.
I recently spent some time going through our family's stacks of photo albums. I love seeing the children as babies and reliving some old memories.
But I noticed a sad trend. I was only in a few scattered photos through each album.
It was a pretty typical occurrence really, because "Mom" was/is usually the family photographer.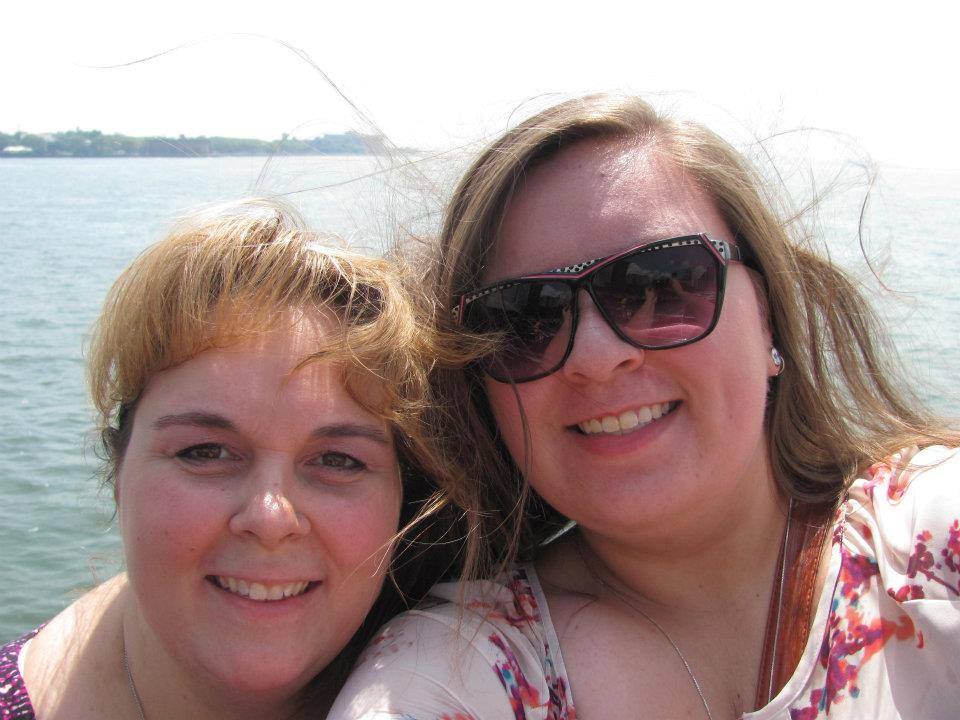 That's why I want to thank the person responsible for making "selfies" a standard everyday occurrence.
I am finally "in the picture".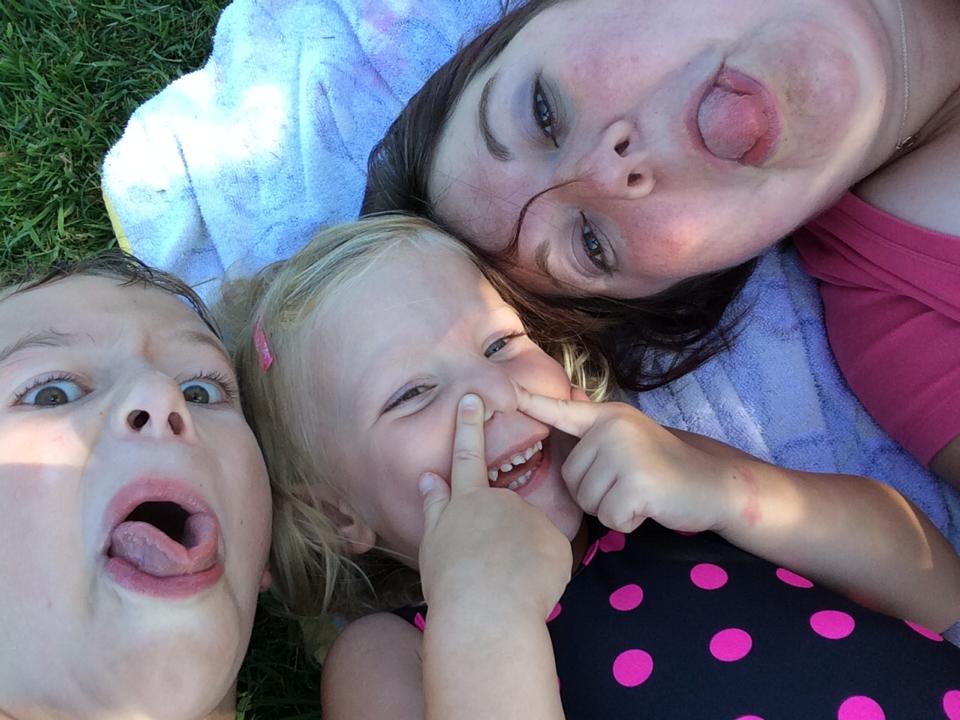 I am not the only one stepping out from behind the camera. Many of my friends and readers are, too!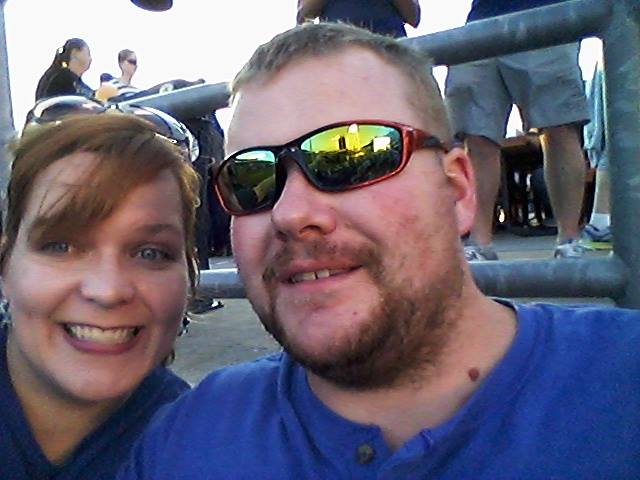 Families big and small now have photographic record that there indeed was a mom/wife in the family!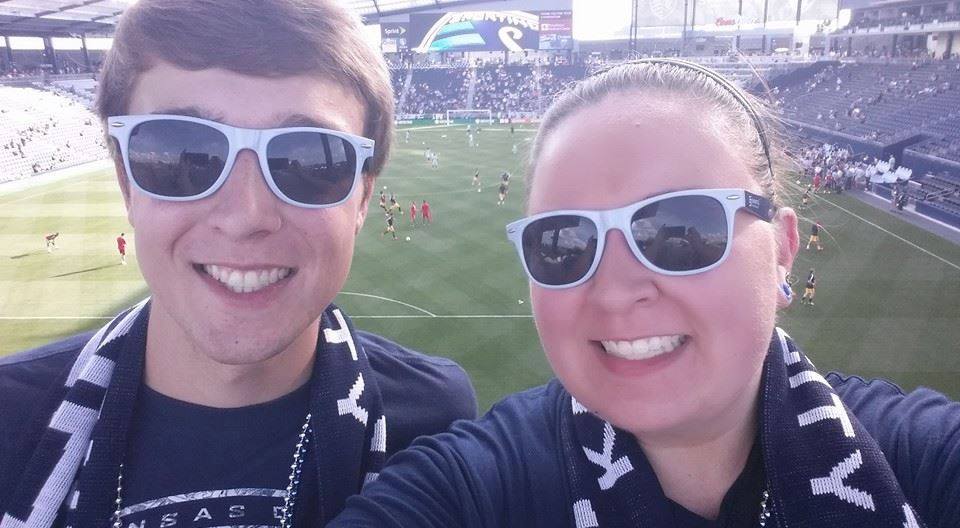 I know for certain my older two would never have asked a stranger to stop and take their picture. Thanks to "selfies", I have this amazing photo to keep and cherish.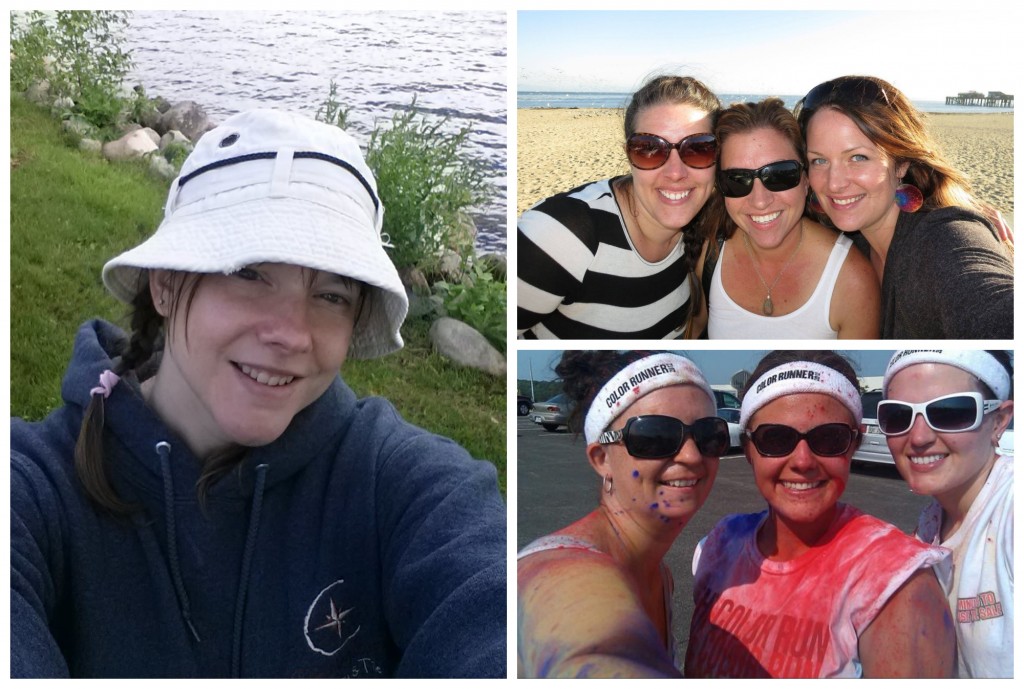 I love seeing selfies pop up all over my feed online, too. So many beautiful faces enjoying their time outdoors.
Now that fall has hit, it's the perfect time to snap these crisp air memories.
Like… the pumpkin patch, the apple farm, a walk around the neighborhood or fun at the neighborhood park.
While you are documenting your fun, why not enter for a chance to win a $175 Walmart gift card!
Here's how…
Enter for a chance to win a #SuaveFamilySelfie Prize Pack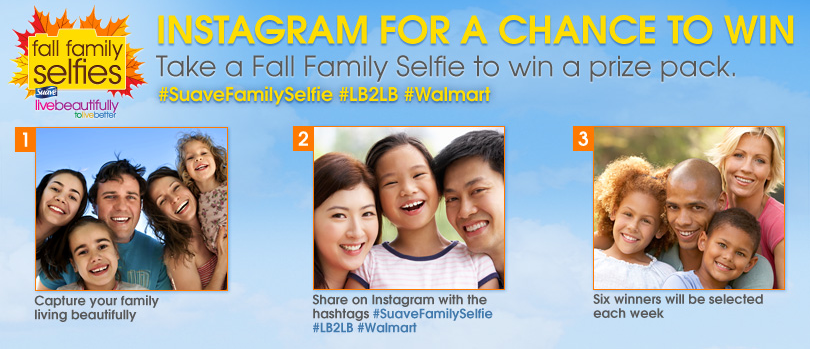 Enter for a chance to win a Suave® Fall Family Selfie prize pack by snapping a photo of you and your family living beautifully outdoors and posting it to Instagram.
Step 1: Take a family selfie (or use a recent one!)
Step 2: Post it on Instagram using the 3 hashtags: #suavefamilyselfie #LB2LB #Walmart
Step 3: Fill out this form and submit your Instagram link.
*To get your Instagram link visit instagram.com, log in, and find the link to your photo. It will be in the format of http://instagram.com/p/YOURPHOTOID.
*To retrieve the link from your Instagram mobile app, go to your profile picture on the app, click the "…" in the bottom right hand corner, and then select "Copy Share URL".
Enter the sweepstakes weekly to increase your chance of winning.
Each week 6 new winners will be drawn to receive a $175 Walmart prize pack.
I'd love to see your entries, too! If you don't mind posting the direct link below check them out 🙂 .