Don't forget… Season 2 premieres on Sun, Jan 8 at 9PM ET/PT on Showtime.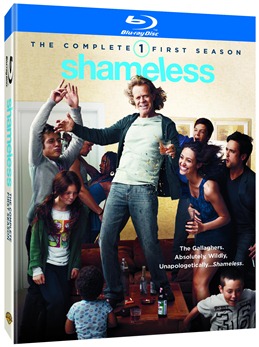 Frank Gallagher tends to spend every penny he can muster at the bar. If you could take just a portion of that money and give it to his daughter Fiona, what would you tell her to do with it? Take a long, much needed vacation? Invest in a new house? Feed the family for a year? Etc…
I think the poor child needs a break… a vacation alone! I have a fairly "normal" life taking care of kids and need a break. I can't imagine her mental state! Food does take a priority in ones life, but so does sanity. Maybe she can take a thrifty vacation and stock up on a little on necessities.
What would YOU tell Fiona to do with the money?
Shameless can be purchased on DVD and Blu-ray
Shameless 'Disability'
by thewbdotcom
I have been hired by Warner Bros. WBWord division to promote Shameless Season One on DVD.