Throughout the school year, it's sometimes hard for grandparents to get the kids long enough to do more than spend a day or two doing things around town. You can take the kids to the park if the weather permits or maybe to an affordable afternoon matinee at the local theater if there are any still in your area.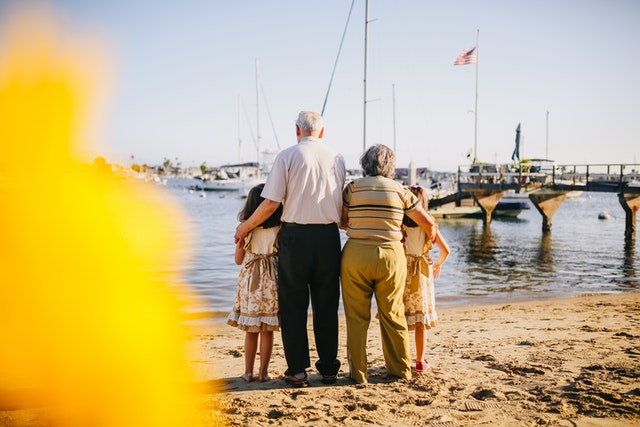 However, when living on a fixed income, it is all the more difficult to find things to do, so you save a bit here and there for summertime fun when the kids come with grandma and grandpa for a couple of weeks. That's when the real fun begins! Still, what can you do even when you are on a limited budget? Maybe it's time to find ways to cut expenses so you can save a few dollars here and there. 
Look for Senior Discounts 
One of the most challenging things for seniors to realize is that they can often find senior discounts they never knew existed in their younger years. By becoming a member of AARP, you will get ongoing communications telling you of various discounts being added all the time. Then there are membership perks like saving on things like hotel rooms, travel packages, transportation from Phenoix to Antelope Canyon and even auto insurance from companies like The Hartford. So if there's a senior discount out there, you'll find it in your AARP membership packet. 
Sustainability Goes Beyond the Planet 
You hear so much talk about the three Rs of sustainability, "Reduce, Reuse, and Recycle." That is all in an attempt to stop pillaging our natural resources while reducing our carbon footprint. However, have you stopped to think about what that can do for your budget? You can do some things to cut the cost of living immediately, and while helping you spend less, you are doing something good for Mother Earth. For example, you might try going back to cloth napkins that can be laundered, saving food containers to store leftovers, reducing the amount of electricity you are using by turning everything off at night, and unplugging chargers that continue drawing current even when batteries are full. If you want to learn more about frugal living, any good 'green' site will have tips and tricks to try. 
Forego Cable for Streaming Video Services 
It's a lot cheaper to use streaming video services like Netflix, Amazon Prime, Hulu, and other popular streaming networks. You already pay for the internet, so why not pay a few dollars more each month for subscriptions to networks like those mentioned above? For a little more than a few dollars a month, you can have the same benefits as cable TV and at much less the cost. Look at it this way, if you have to give up one of the other, it surely wouldn't be the internet you use to talk to the kiddos on video chat nightly, would you? So let that expensive cable service go and stream your movies and tv series. Besides, you can binge-watch with streaming services to keep you busy until the kids come for the summer. 
There are always ways to save a buck here and there if you use your imagination and all those senior discounts. Re-think your budget, and you will find tons of ways to put money aside for those summer adventures with the grandkids.