This post brought to you by eCards from American Greetings. All opinions are 100% mine.
Our family has always either made our own greeting cards or just given gifts without them. Our thoughts are, why spend $5 on a card when you can invest that money into the gift.
That's why when I heard about American Greetings e-cards I felt like they were a perfect fit for us and I wanted to Learn more. You can personalize them, add your own voice if you want, schedule them to be delivered on the date you wish… they are a win win in all aspects.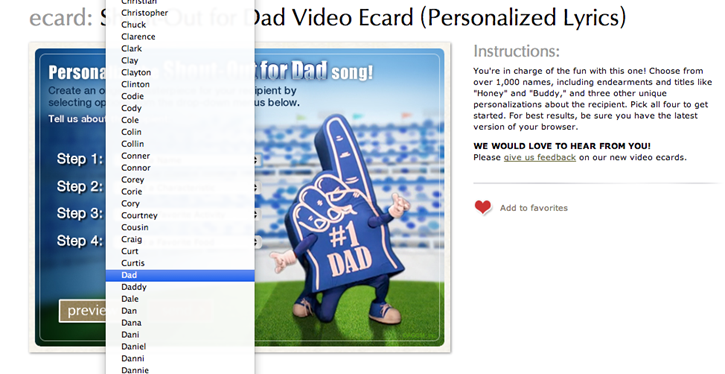 American Greetings now has new "video" cards. With video eCard greetings, you can send a funny birthday song that sings lyrics written specifically for the birthday boy or girl. These fun greetings sing about his funny characteristics, or their best qualities — written just for them! All you have to do is select from a wide variety of choices what you want your custom song lyrics to say — from the name of your recipient to their favorite hobbies and foods.
My Dad's Birthday is coming up in a couple of weeks so I chose the #1 Dad card for him.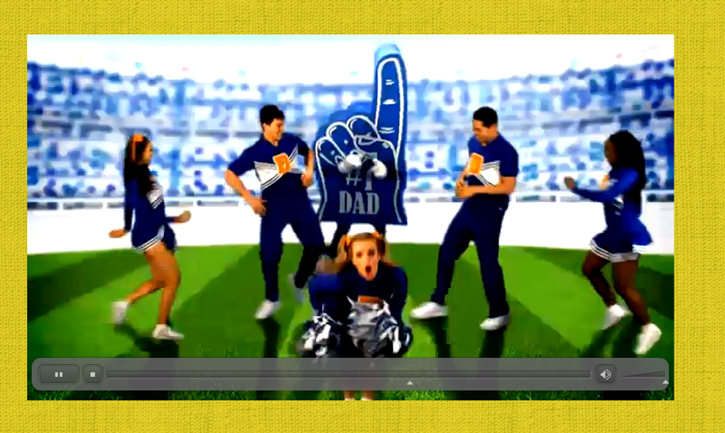 Customizing the lyrics was fun. I could choose his name, or just Dad, pick a characteristic about him and more. This card also asked about his favorite activities (again a huge selection to choose from) and also gives you the option of adding your voice in at the end with your own greeting.
I seriously laughed until I cried when I watched the personalized video. My Dad's name and characteristics were seamlessly added to the video. It was absolutely perfect for him.
Considering we have a very large immediate family, an American Greetings membership pays for itself in just a few special occasions.
Now I can let extended family know that I am thinking about them on their special day. I can schedule my video greeting card delivery up to a year in advance and for easy delivery, video eCards can be sent via email, direct to mobile or to Facebook. You can even add a gift onto the card like an Amazon gift card.
They offer 3 payment options that save you more money
-$3.99 monthly for a monthly membership
-$19.99/year for a yearly membership
-$29.99 for a 2-year membership
Make your American Greetings eCard now!
Which eCards will you be sending to your friends/family?