See's Candies

Believe it or not, until recently I had never heard of See's Candies. I recently had a baby and my chocolate craving have been through the roof. So when I was asked to review See's Candies I jumped on the chance.
I tried my best to pick out a variety of different things off the site rather then JUST chocolate (which I had a hard time moving away from because of the HUGE varieties of chocolates). I decided on a box of Assorted Chocolates, Assorted Peppermints, a box of truffles, Licorice Medallions, and Root Beer Lollypops.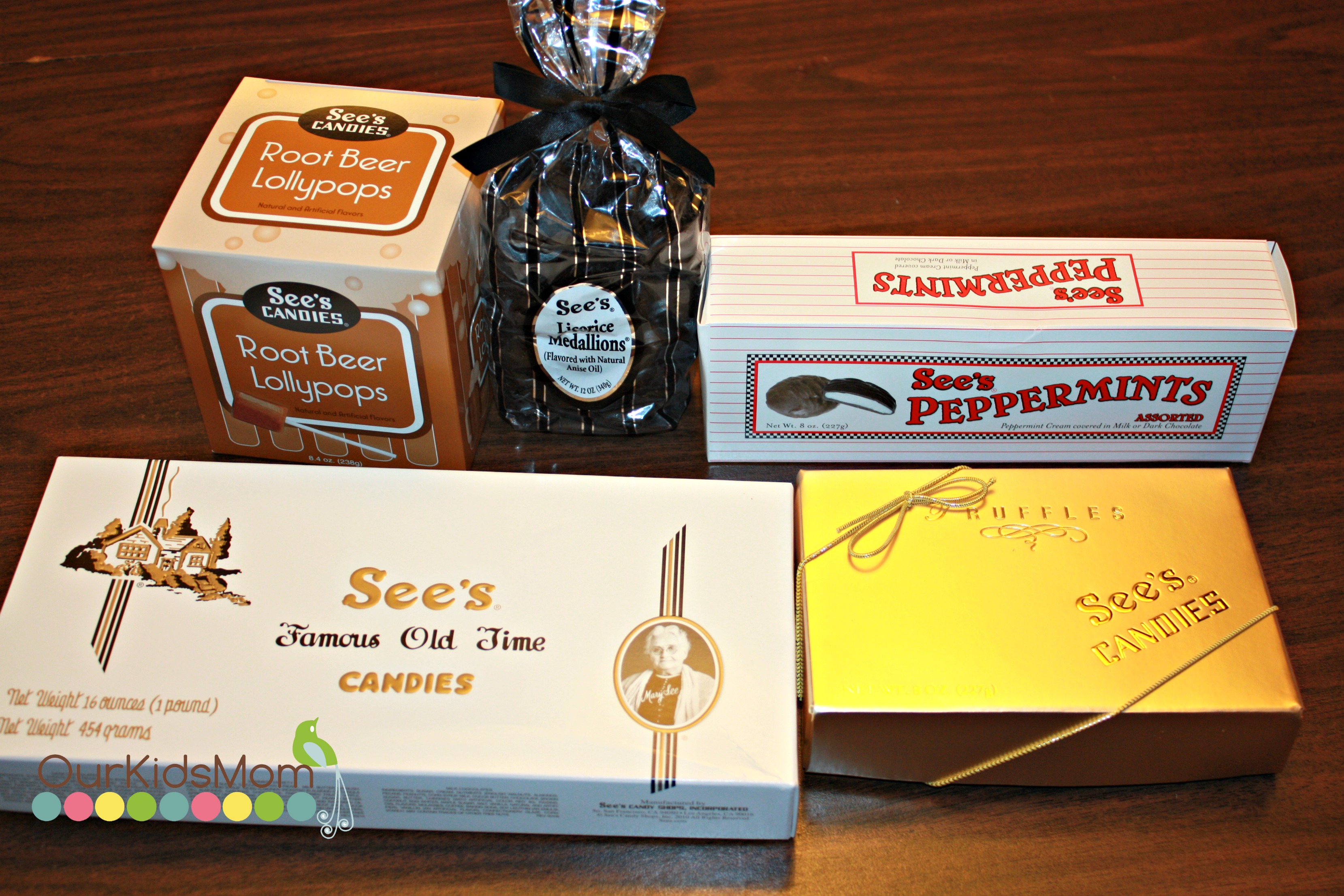 "For over 90 years See's Candies has been dedicated to making candy Mary See's way. Only the finest, freshest ingredients are used in making each recipe. We add no preservatives to our candy. Ever. It's quality you can taste in every piece. American made, famous for deliciousness, with the friendliest customer service – since 1921.

Today, you can choose from over 100 different candies and chocolates, whether you are shopping with us online or visiting one of our iconic black-and-white checkered shops."

The Truffles… oh my. They are melt in your mouth goodness! The centers are so rich and creamy that as much as I wanted to sit and eat the whole box I could only eat a couple (which btw my hips are thankful for). The flavor of the key lime pie truffle was like taking a bite of a real key lime pie. See's has nailed the flavors. And the texture… it is so creamy that you can just suck on it and it melted in your mouth. The truffles are available in an 8 oz and 1 lb box. If you are willing to share these I would recommend the 1 lb box because I had a hard time sharing my 8 oz box.
"Little chocolate treasures. Made with only the finest ingredients of dairy-fresh butter, heavy cream, real fruit, and of course, See's famous chocolate"

The Assorted Chocolate box is a chocolate lovers best friend. Once again I had a hard time letting others dip into the chocolates because every bite was pure joy… from creamy centers, centers with a crunch of nuts, to chewy carmel centers. Each one was a wonderful surprise as we bit into them not knowing what we were getting. There wasn't a single one that any of us didn't like.
"Made Mary See's way. Full of pure, rich flavor, with no added preservatives. Ever. That's why everything you taste is so delicious every time, from Butterscotch Square to Dark Nougat, Marzipan, California Brittle and more."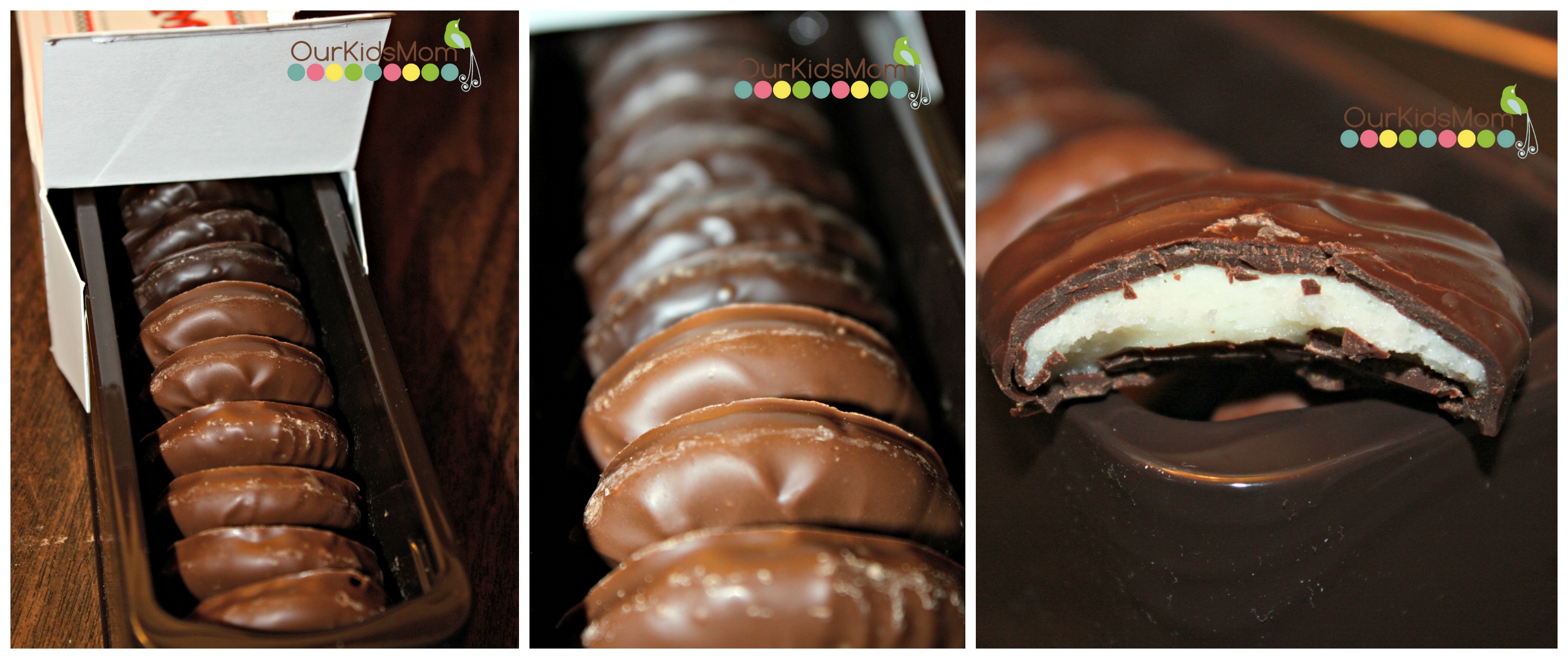 I ordered the Peppermints because my husband can not walk past peppermint patties without buying some. So I thought these would be a hit with him and he would leave "my stuff" alone. Well, I tried one of the See's Peppermints and WOW these are the best peppermints I've ever had. The peppermint is so minty that when you are eating it your mouth almost feels cool. I had a hard time not snitching out of his box.
"The best chocolate peppermints ever. That's really what the reviews say. With soft, minty-fresh centers smothered in our aged milk and dark chocolate, it's easy to understand why."

I LOVE anything Root Beer flavored, so I HAD to put the Root Beer Lollypops on my must have list. Wow am I ever glad I did! These I have let some people try one, and the rest are MY treat! These aren't like any lollypop that you have had before. These are creamy and bursting with amazing root beer flavor… you would think you are having a root beer float. They last a long time because you have to suck on them. Chewing is nearly impossible because they are more of a toffee texture rather then a hard candy texture. Every person I have shared these with has asked where they can order some for themselves… they are that amazing and you WILL want a box all to yourself!
"A tasty treat available only for summer. Creamy and rich, these yummy lollypops have all the flavor of a classic root beer float."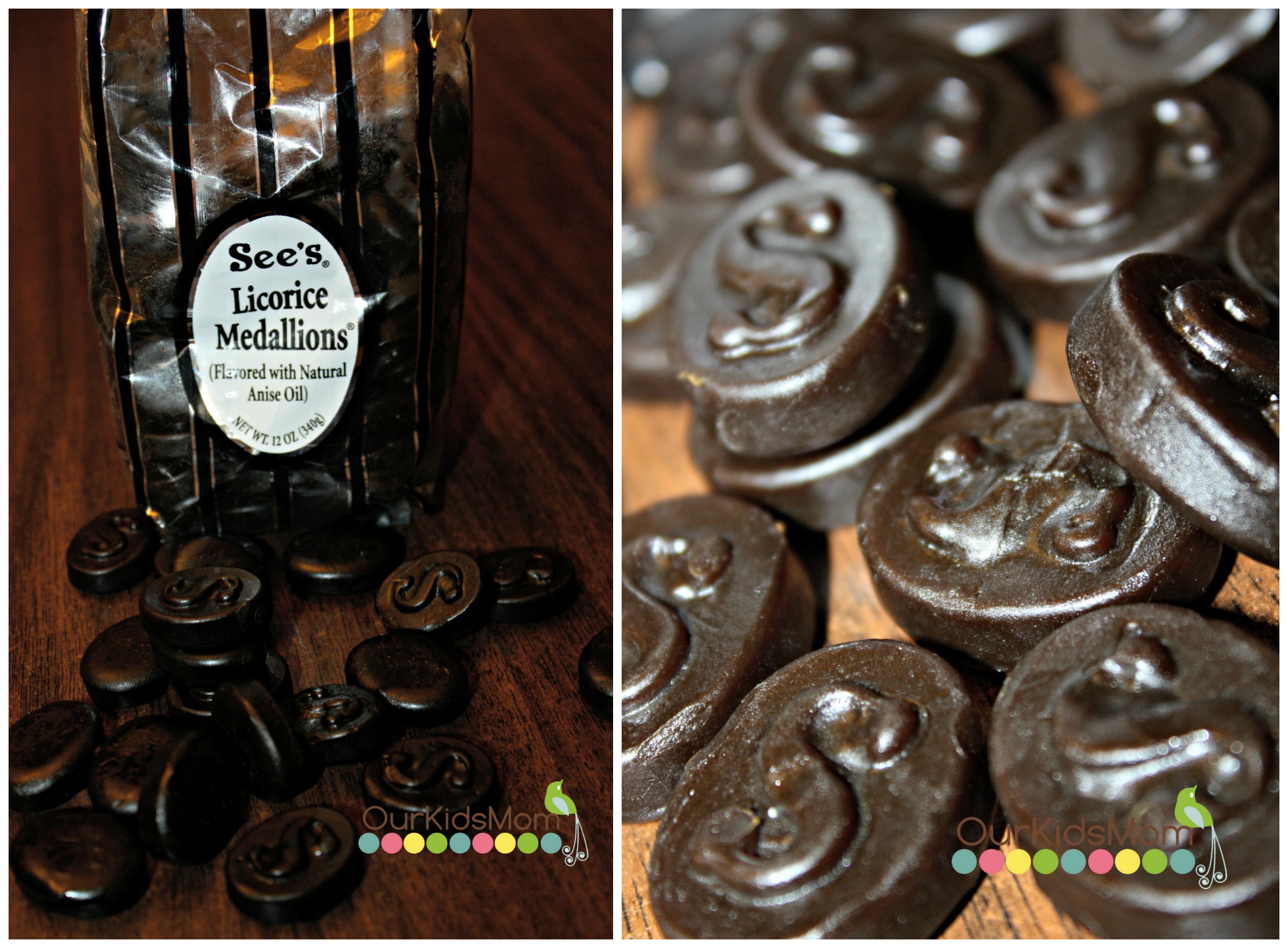 I was super curious about the Licorice Medallions. I do normally like black licorice flavored things but some times the flavor is just too strong for me. These Medallions are a soft chewy disk that have a nice black licorice flavor. I don't find it too over powering at all. My husband isn't normally a fan of black licorice. I had him try one anyways. He was a little hesitant but to his surprise he liked it! He said "it's not too strong of a flavor" and since he tried one I have caught him going back to the bag more then once for another one. These are addicting… once you start they are hard to stop.
"Our Licorice Medallions® are perfect for snacking. Each 12 oz. bag is filled with delicious black licorice disks stamped with a See's "S." They're so good you'll want to keep them handy in the car or at your desk!"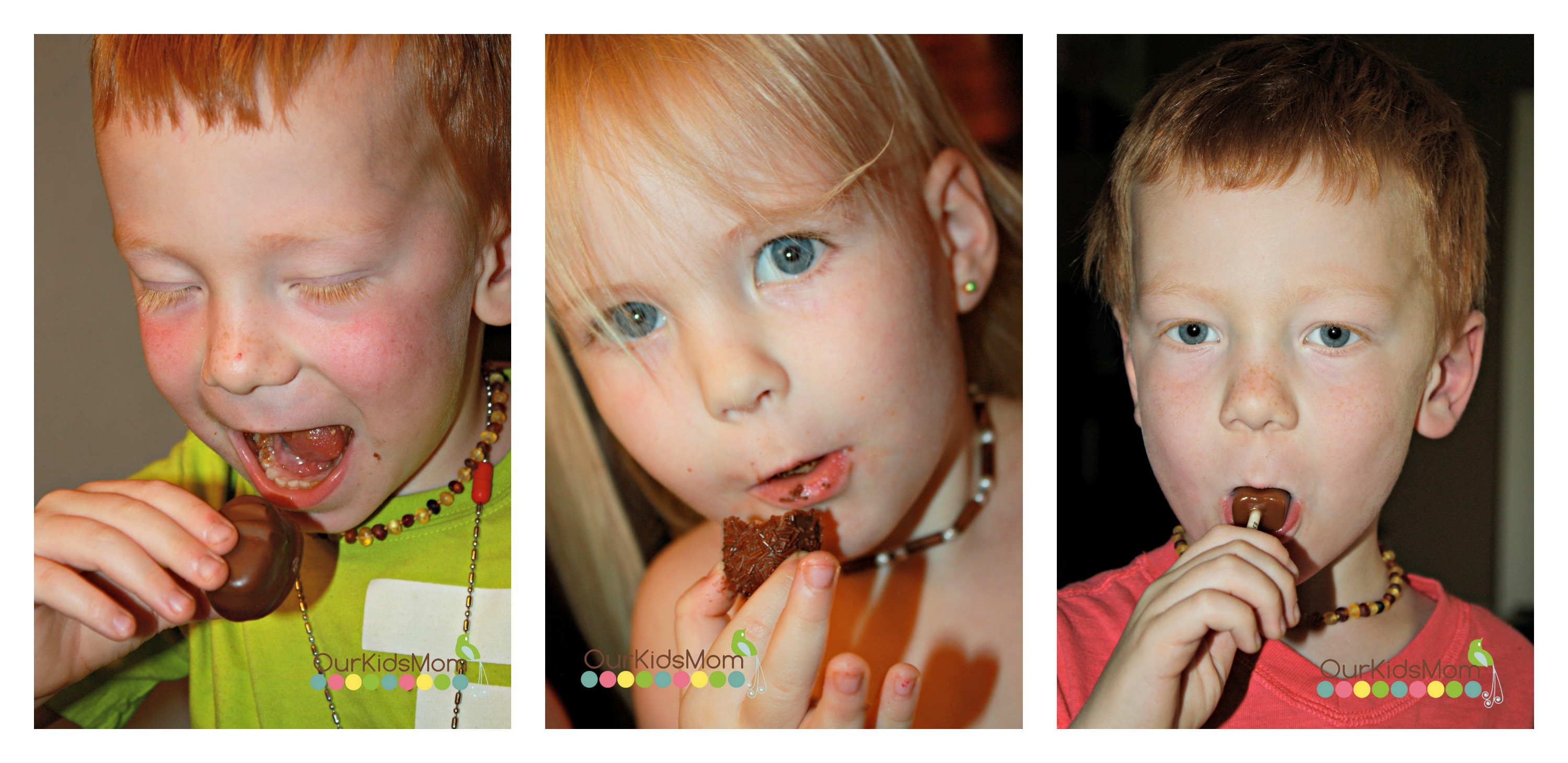 Our family has loved helping me with this review. From the kids to adults there isn't anything that was sent that wasn't liked by all ages. The only thing I wish came with the chocolates and truffles was a card telling us what chocolate was what… oh! and I wish the boxes were BIGGER! Lets just say I'm not the only one who will be placing a order soon at www.sees.com!
I was happily surprised to see that See's Candies also does fundraising! Honestly this would be the best product to use as a fundraiser. Anyone who tries anything from See's will be hooked and be looking to buy more. If you are looking for a great product to sell as a fundraiser go straight to www.fr.sees.com for all your fundraising needs. You will NOT regret working with this company!
Connect with See's Candy:
WIN IT:
ONE OurKidsMom reader is going to win a $25 gc to See's Candy!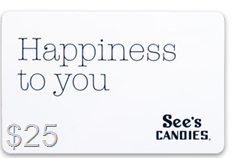 This giveaway ended at 11:59 PM EST on September 13, 2013.
      Disclosure of Material Connection: I received one or more of the products or services mentioned above for free in the hope that I would mention it on my blog. I only recommend products or services I use personally and believe will be good for my readers. I am disclosing this in accordance with the Federal Trade Commission's 16 CFR, Part 255: "Guides Concerning the Use of Endorsements and Testimonials in Advertising." The opinions expressed in this post are entirely my own. Your experience with the product may differ from mine. The sponsor is responsible for prize fulfillment and will be shipping the winner(s) their prize(s). For more information read my disclosure policy.