Schools are now more at risk than ever before. Recent events have witnessed an increase in violence that specifically targets schools, school staff, and students of all ages
Assault, antisocial behavior, arson, and vandalism have pervaded school systems placing property and lives at risk. Schools are challenged and tasked with safeguarding students and staff from fights, bullying, theft, classroom disorder, break-ins, knife crimes, weapons, drugs, and even sexual abuse.
With the increase of violent acts on school property, security features have become integral to your child's safety and to the safety of his or her school. As a parent, you need to know what security features to look for when selecting a school and how these will protect your child in the event of an attack or an attempted breach of school grounds and buildings. 
You want your child to thrive. The best option is for schools to proactively address risks and invest and implement a quality security system, so that your child will have the opportunity to do so.
If school security was an afterthought yesterday, today it is a priority. Threats need to be identified and mitigated swiftly and efficiently. Prevention is a large part of doing so.
Physical Security Needs 
For physical security, an integrated security system that includes smart devices, video security management, and access control is ideal for maintaining a child's safety. Consider that a school system needs to include
Access Control Systems

CCTV Camera Video Management Systems

Fire Alarm Systems

Security Alarm Systems
These systems are not intended to intimidate or enact excessive surveillance, but to have reasonable control regarding who is on a school's premises, when, and most importantly what they are engaged in while there.
Access Control
Access control is essential to building safety. It limits the flow of people within school buildings and can aid in mitigating various types of criminal activities from theft to vandalism to violence.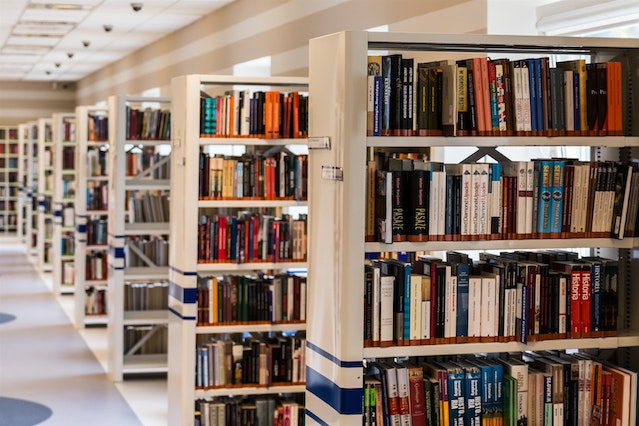 Photo by Pixabay
Are Physical Security Technologies in Place?
Every school security plan should include physical security technologies. Physical security technology does not hinder learning but facilitates it and protects it from harm which is everything a parent could want from a school. 
CCTV and Video Security Management
With video surveillance, security teams can watch for suspicious behavior in real-time and respond faster to implement necessary measures to protect your child. Some systems even alert the emergency services through alert buttons or an automated response to specific incidents. Overall, they reduce response time and monitor your child's safety around the clock. Locations that might otherwise be considered "blind spots" are no longer blind.
Smart Locking Systems 
A school door lock system is a fundamental part of any security strategy, but with advancements in technology, wireless locking systems are the new ideal. They protect your child inside the classroom as these locks are controllable by authorized devices and can prevent unauthorized access. With a smart locking system, teachers and administrators can make quick decisions to protect your child from outsiders in an emergency. 
These kinds of access control systems use a variety of authentication procedures including biometrics, keypads, and smart cards. The kind of system used may depend on its specific location, what is being protected, and the age group involved. Electronic keypads are common with users given entry codes if physical contact is not a problem as it was during the Covid pandemic. Fingerprints and retina scans are another option, with smart cards being the more popular option specifically for school environments. School staff and students are given cards, as well as any visitors entering the property.
Other options include the use of tablets, smartphones, and wearable electronic devices for opening doors and accessing school areas. Schools should not have easy access points.
These locking systems allow for continuous monitoring and remote management with alerts every time an access point is used. Doors can be locked with the touch of a button and keys are no longer necessary. The systems will log both successful access and unsuccessful attempts as well.
Fire Alarms
Early fire detection systems should be installed and operating 24/7. These systems should include electronic sensors as well as manual pull stations. Conventional or addressable systems are both options, but the system should be selected based on a professional fire risk assessment of school property. Alarms should alert staff, teachers, and students to safely evacuate school premises. Systems should also be directly connected to fire and health authorities to reduce the time between an alarm triggering and intervention. 
Security Alarms and Emergency Protocols
In the modern-day, there are more risks to your child's safety than ever before. The latest emergency security technologies such as gun detection sensors, panic buttons, and automatic lockdown systems will significantly reduce the risk of incidents like this.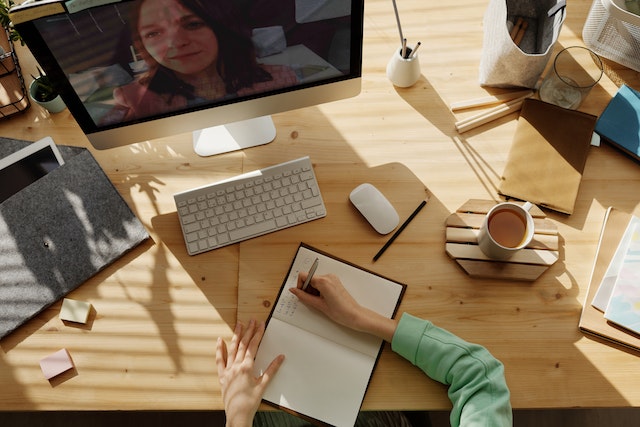 Photo by Julia M Cameron
Visitor Management System 
There are often new people in your child's school, from potential students and parents to maintenance workers and guests. A visitor management system is vital to keep visitors in specific areas of the school. They gain entry based only on their credentials and needs within a school to reduce their access and protect the school. They should be  accompanied by school or security personnel.
Perimeter Control of School Property
Security is not limited to school buildings but must encompass all school property. One option is the installation of perimeter alarms against vandalism, theft, and unauthorised accesses. These alarms may trigger lights, sirens, and a direct call to law enforcement.
Sensors installed in windows and doors as well as infrared and vibration sensors are all options. What's more, perimeter control can easily be integrated with access control and CCTV systems.
Virtual Security Needs
In terms of virtual security, your ideal school will have protections in place for the online classroom to prevent hackers from stealing your personal data. Schools are for learning, and adults should do everything they can to ensure this, right down to having solid security systems integrated into virtual classrooms. 
Are Cyber Security Technologies in Place for Hybrid Learning?
Some schools are still teaching virtually, preferring a hybrid approach for safety reasons. However, hybrid teaching does not provide greater protection against all viruses. They place you and your children at risk of cyber viruses and attacks that result in stolen data. The solution is cybersecurity technology. 
Here are some questions to consider about your potential school's cybersecurity practices and how they protect your child when learning online. 
Are meetings password protected?

Is your child's personal data stored securely?

Does the school have firewalls in place? 

Is the system routinely audited and tested to make sure it's safe?

Is there cybersecurity training for students and faculty to ensure everyone is safe?

What is the plan in case of a cyber-attack?
Does the School Have an Integrated Security System?
Alone, state-of-the-art technology is not enough to protect your child. An integrated security system offers greater visibility as security teams can simultaneously manage and see video footage, building access, and building systems from one platform.
Security teams will be able to evaluate the school's security through one network, allowing quicker response times, better incident outcomes, and a greater level of protection for your child all around.
An integrated system could also alert the emergency services and trigger a faster response from the law enforcement, fire professionals, and medical services in collaboration with a school's security team. This could have a significant impact on your child's safety in an emergency, and with security, it is always better to be safe than sorry. 
Also, added systems to protect against school shootings are vital for a heightened level of protection for every potential incident. 
Other Considerations
Other security measures that can add to overall school security might include:
Faculty and staff wearing photo ID 

A strict dress code or school uniform for students 

Random sweeps for contraband 

Random metal detector checks

Remote Management of Security system
Internet Cloud-based security requires much less logistical space and systems afford remote management of doors, windows, and locks, and can trigger alarms for specific hazards. These systems are easily integrated, facilitate diagnostics and maintenance, and are easy to update. They also do not require administrators or security personnel to be in a specific location to affect security protocols.
A Final Thought
Security in schools is an emotional issue for parents and teachers alike. No school or parent wants the headlines of a school massacre in tomorrow's newspaper, nor do they want walls, fences, and a school building with the appearance of a maximum-security prison. Schools must be pleasant to work in and child-friendly, while secure at the same time.
Some security measures may boil down to common sense, like keeping school gates closed when school is in session and playgrounds accessible only from inside the school property. Valuable property such as computers, should be locked away when not in use. Children can be escorted by parents to an entrance, and then escorted inside by teachers.
Good sense, attention to detail, and technology can go a long way in keeping children and staff safe while involved in learning in a pleasant and positive educational environment.